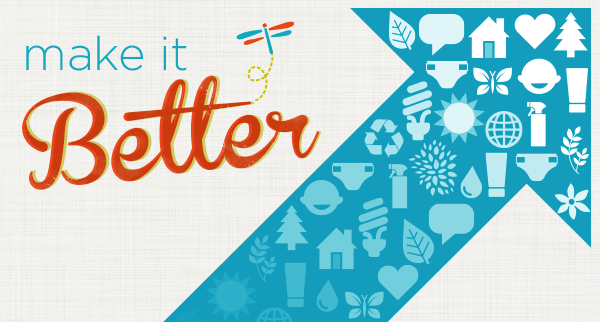 We all know the expression, "one person's trash is another person's treasure," but did you consider that this could apply to clothes, too?
Americans discard an estimated 68 pounds of clothing each year. Of these, about 10% of never worn items are simply tossed in the trash. According to the EPA, this results in approximately 11 million tons of old clothing and textiles winding up in U.S. landfills each year — nearly all of which can be reused or recycled.
Most people probably have a few items they've never worn (read: impulse buys) or pieces that no longer reflect their style but are still in great condition. So instead of throwing away what's bogging down your closet, spare the landfill, help the environment, and save money by giving your clothes a second life.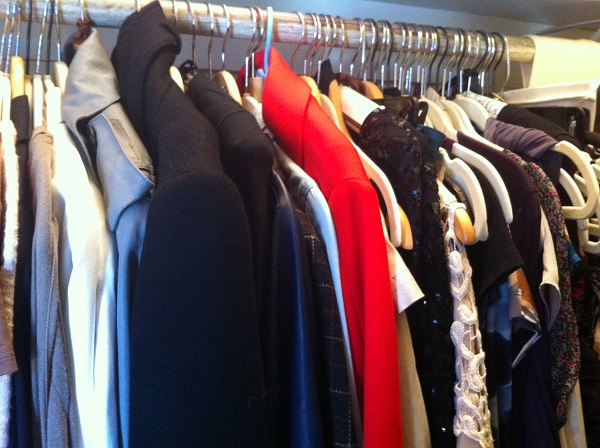 One fun way to do this? Host a clothing swap party. The concept is simple. Invite your friends and family over for festivities. Each guest brings a bag of new or gently used clothing that she'd like to trade. And everyone goes home with a few new looks…for free! It's the perfect eco get-together, allowing you to enjoy guilt-free shopping in the comfort of your home. (In the spirit of the holidays and living mindfully, an exchange could also make a great alternative to frenzied holiday shopping.)
If you decide to host or attend a clothing swap party, here are some tips:
Ask guests to bring a certain amount of items regardless of size, style, or season. This guarantees a variety choices — consider everything from vintage coats, suits, holiday dresses, and on-trend jeans to accessories, shoes, jewelry, and makeup.

It's a commonly known fashion guideline that if you haven't worn an item of clothing in more than a year, chances are you don't need it anymore and can give it away.

Make sure to bring your items cleaned and ironed. And double-check all garments for stains or rips. Sometimes rips or holes can be fixed at a tailor, so you might want to do this before you attend a clothing swap party.

Make some light appetizers and drinks for guests, but avoid finger foods that could cause people to accidentally leave stains on clothing. And choose white wine or light colored cocktails just in case someone spills.

Place a large standing mirror in the room where you're holding the clothing swap so guests can try on items and see themselves in a mirror, as well as create a "dressing room" in a private bedroom or bathroom.

To ensure every guest leaves with a new-to-her item, place clothing of similar sizes and types together. Do the same for shoes, accessories, and makeup. Then follow a set of "rules" so everyone gets a shot at choosing an item they really want.

Let all guests know ahead of time that any unclaimed items at the end of the swap will be donated to charity and ask the group for suggestions. In the past, we've donated the remaining clothes to Goodwill and Dress for Success.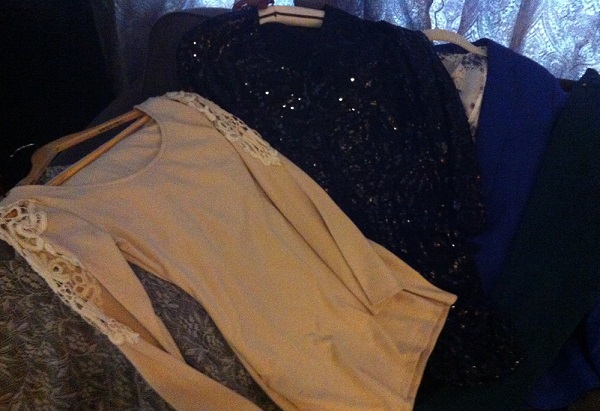 The best part? A clothing swap party offers many benefits beyond enjoying an evening full of laughs, having friends provide honest fashion advice, and leaving with an updated wardrobe. You will:
Reduce the amount of pesticides used to grow cotton, petroleum used to make fabrics, water needed for dye, and VOCs and pollutants that result from manufacturing processes.

Improve environmental impacts by shortening the distance the textiles would typically travel to the United States.

Prevent the production of approximately 29 pounds of CO2 for each item of clothing swapped, according to Carbonrally.com.

Save nearly one billion pounds of textile waste and $10 billion if you don't buy new clothes for one month, says former CEO of Healthy Child Healthy World and Mommy Greenest founder Rachel Sarnoff.
Clothing swap parties aren't just limited to women. We love the idea of an exchange for parents and their children since little ones grow so quickly and constantly buying new clothes can get expensive. Kids outgrow their toys and books too, so swapping those items would also be an eco- and budget-friendly way to change-up their reading selections and playroom.
Have you ever held a clothing swap party? Tell us how it went in the comments.