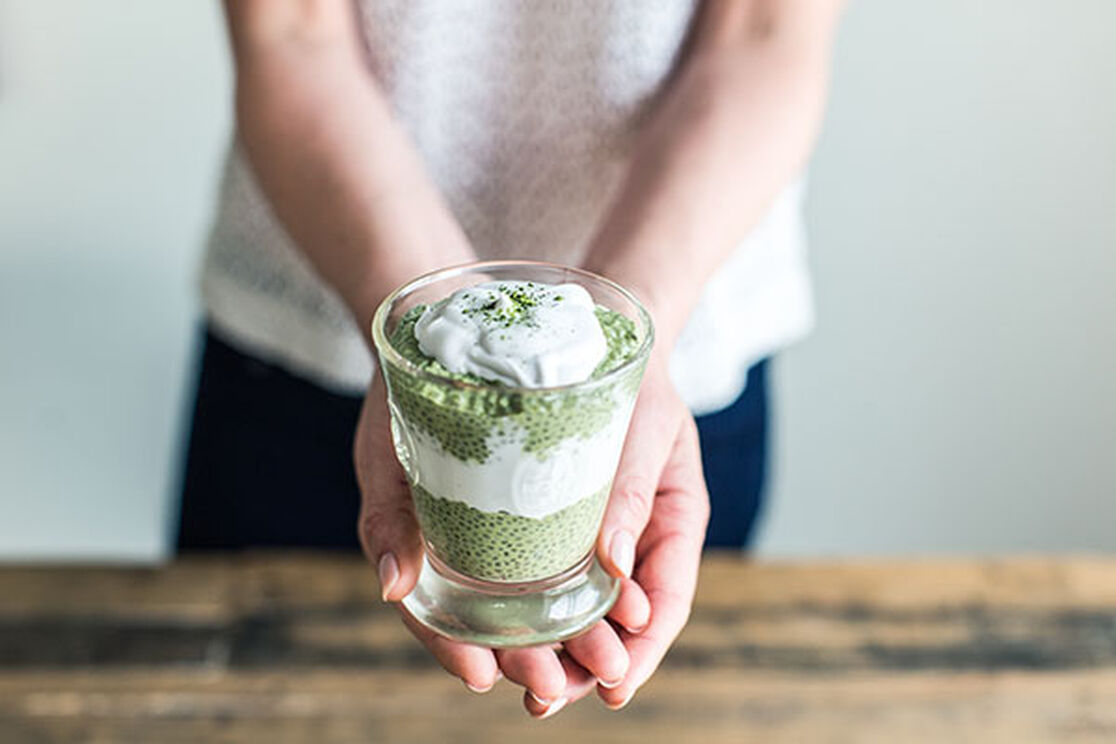 We're getting a head start on St. Patrick's Day with this naturally green goodness! Kelly LeVeque (of Be Well By Kelly) is showing us an honestly easy way to satisfy your sweet tooth. We're certain you'll want seconds of this creamy, dreamy dessert.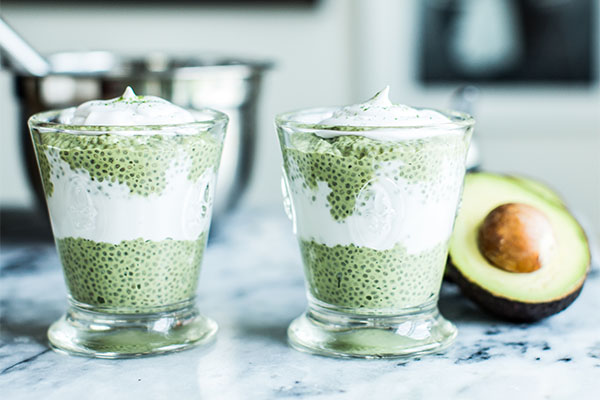 Elevate your protein and fiber rich chia seed pudding with added antioxidants, vitamins and heart healthy monounsaturated fats. A special tea that delivers caffeinated energy without the buzz, Matcha is a powdered whole leaf green tea that can be mixed into puddings, baked goods or made into a latte. It's unique in that it supports relaxation (without drowsiness) and the production of happy hormones dopamine and serotonin thanks to the amino acid L-Theanine. Avocado adds satisfaction to this chia pudding while adding vitamin K, vitamin C, potassium and folate. Enjoy!
Matcha Avocado Chia Seed Pudding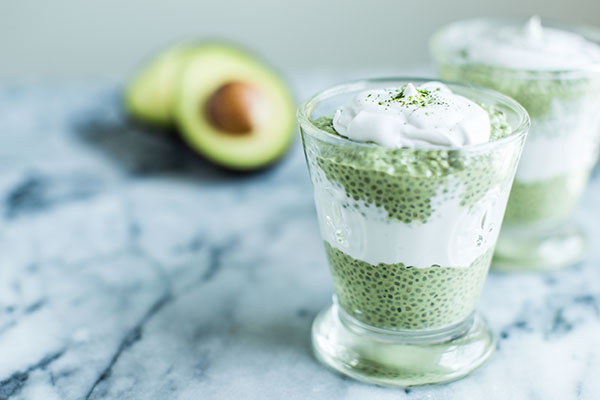 Ingredients
4 tbsp. chia seeds
1 can coconut milk
1/2 Avocado
2 tbsp. Matcha
½ cup Coconut Cream
Organic Vanilla Stevia Drops
Instructions
1. Blend coconut milk, avocado and Matcha in a high speed blender.
2. In a medium bowl, pour coconut milk mixture over chia seeds and mix thoroughly
3. Cover bowl and place in the fridge.
4. Stir after 30 minutes and place back in the fridge for 90 more minutes.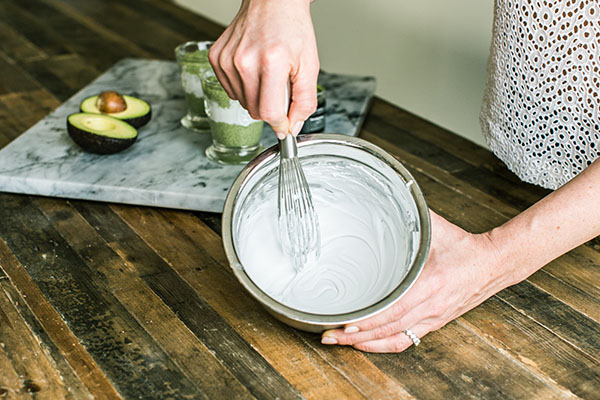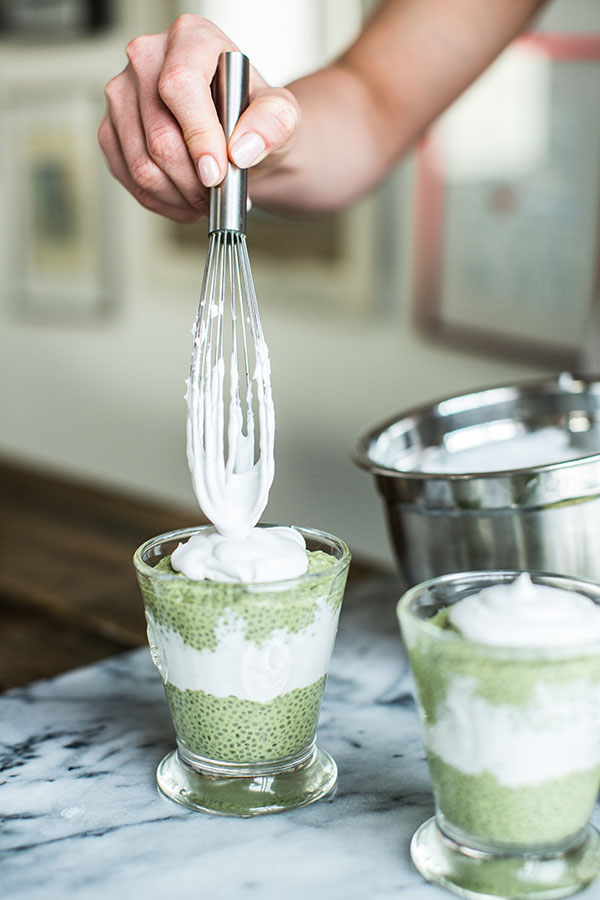 5. In a medium bowl, whisk coconut cream with 4 drops of vanilla stevia drops
6. Layer chia pudding and coconut cream into a cute parfait!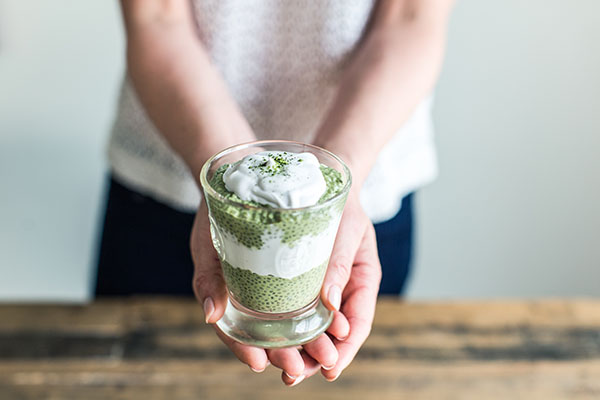 Photography by Annie Shak.
~Kelly LeVeque of Be Well by Kelly
Kelly is a certified holistic nutritionist, wellness expert and health coach based in Los Angeles, California. Guided by a practical and always optimistic approach, Kelly helps clients improve their health, achieve their goals and develop sustainable habits to live a healthy and balanced life. Kelly is extremely passionate about the science of human nutrition and the desire to help clients achieve their personal health goals. Learn more by following her @bewellbykelly!
For even more shamrockin' ideas click here, here or here. Have fun!
We aim to provide you with the most honest and credible information possible. This article was reviewed for accuracy by The Honest Team and was written based on trusted sources that are linked at the bottom of the article.
blog_review_statement