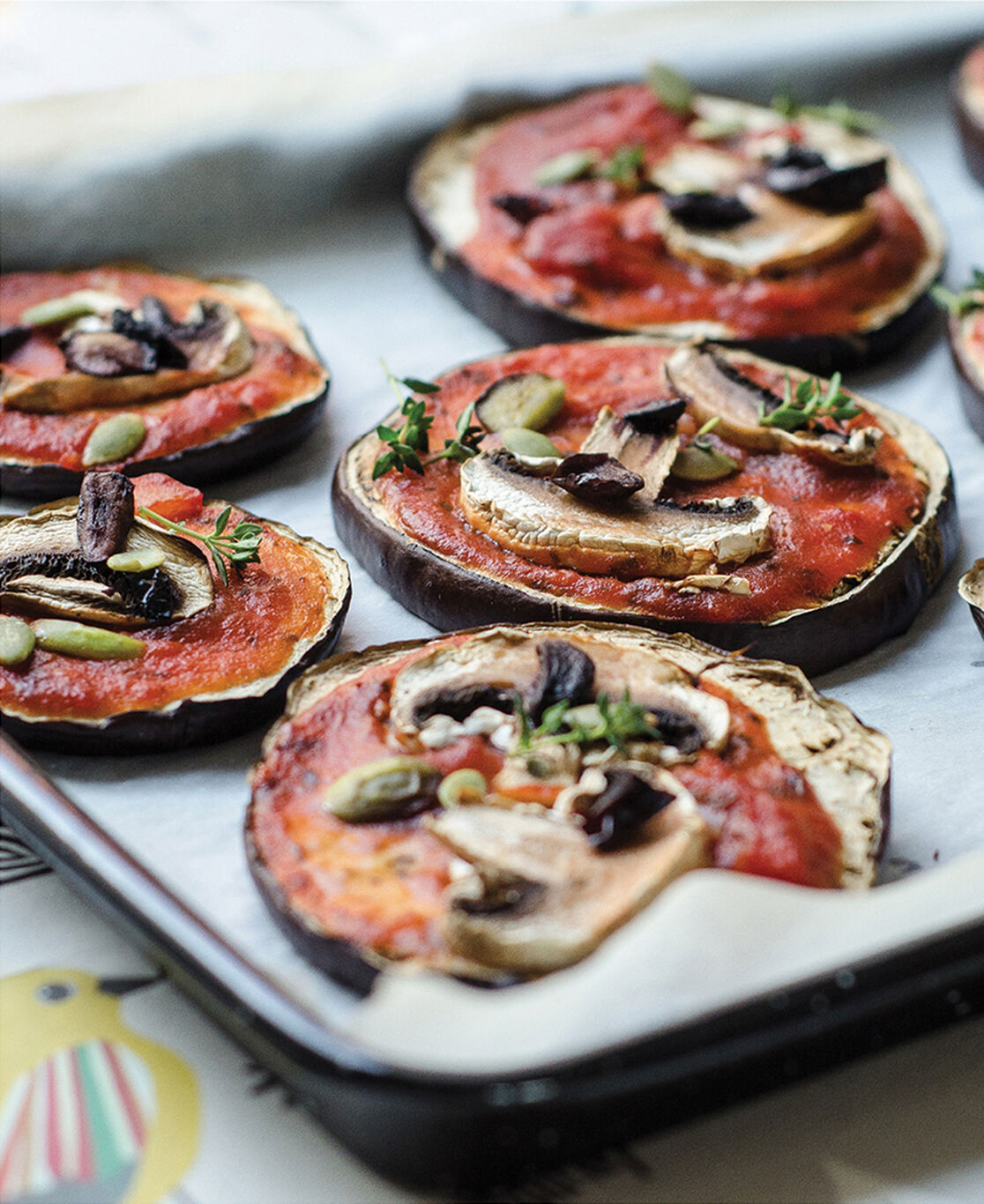 Back to school season in full swing and things are bound the get hectic! We like to keep some simple, nutritious recipes on deck so that we have one less thing to worry about. Loaded with fresh veggies, these Mini Eggplant Pizzas make for the perfect after-school snack or dinner idea. (Late summer is also prime eggplant season, so snatch some up while they're super fresh!)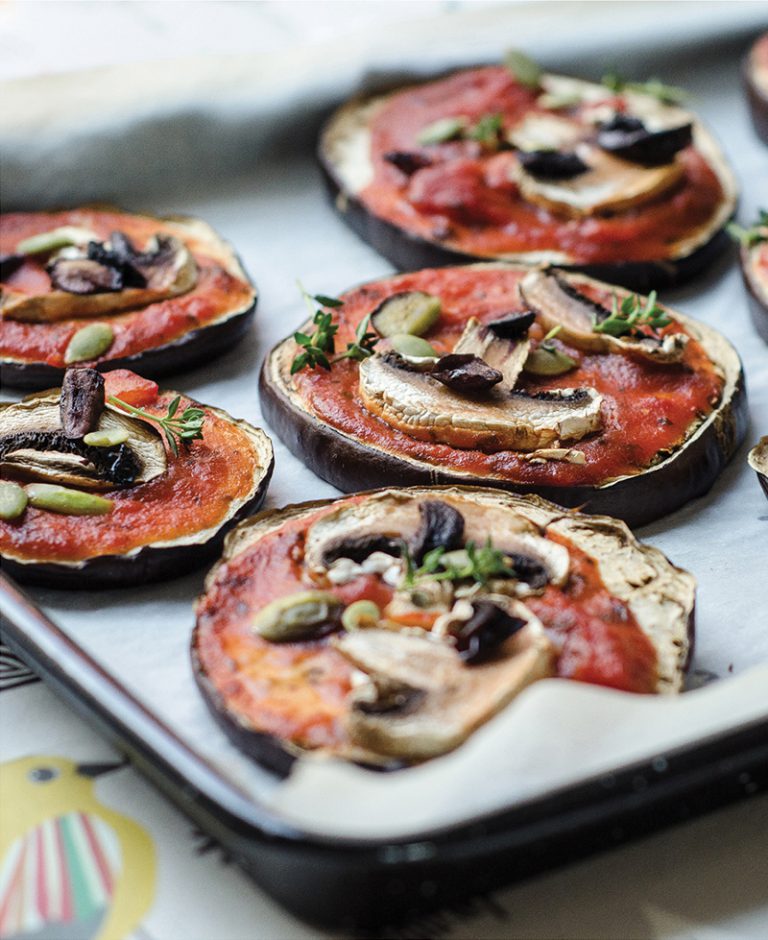 MINI EGGPLANT PIZZAS
Ingredients
1 large eggplant, cut into rounds
4 mushrooms, sliced
6 cherry tomatoes, quartered
10-12 black olives, sliced
1 ½ cups tomato sauce
Herbs (thyme, basil, oregano)
Salt and pepper
Pepitas to sprinkle
Olive oil
Instructions
Preheat oven to 400 F.

Lightly brush both sides of eggplant rounds with olive oil and place onto a parchment paper-lined baking tray.

Bake for 20 minutes.

Remove the baking tray, and top the rounds as desired (sauce, cheese, vegetables, etc.).

Place the tray back into the oven for about 10 minutes, until toppings have cooked through.
~Judy Moosmueller & Jennifer Leckey, There's a Beetroot in my Cake
There's a Beetroot in my Cake presents everyday dishes that are stripped back, free from artificial ingredients, and turned into delicious healthy alternatives. Family favorites with a twist.
We aim to provide you with the most honest and credible information possible. This article was reviewed for accuracy by The Honest Team and was written based on trusted sources that are linked at the bottom of the article.
blog_review_statement