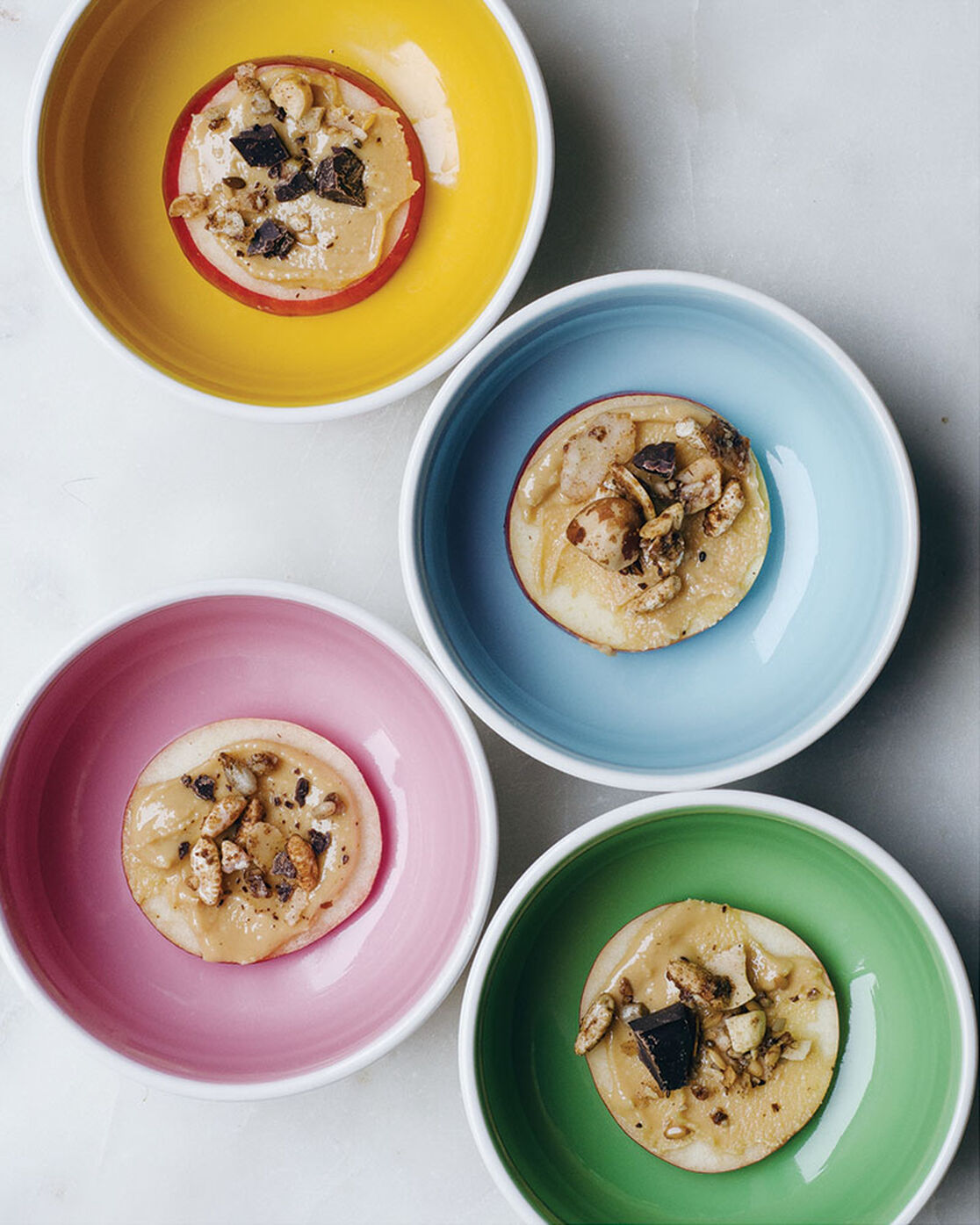 Snack time is simple with this quick and balanced idea from the Aussie moms behind Heart to Plate. Straight from the pages of their brand new (beautiful!) cookbook, these "cookies" are as fun to make as they are to eat. Check out the recipe below and make sure to stay tuned for more healthy favorites over the next few months.
An apple a day keeps the doctor away, right? The perfect 'throw-together' snack for a last-minute play date when there's no time to pop to the shops.
Four ingredients, which can be substituted as your pantry allows, and a few minutes to assemble is all that's needed to make rumbling tummies happy.
APPLE COOKIES
Vegan, raw, gluten-free
Ingredients
1 apple
¼  cup peanut butter (or other nut butter)
¼  cup granola
Chocolate bits
Instructions
Remove core of apple and slice into even rings.

Spread with peanut or nut butter and top with granola and chocolate bits. You can also use coconut flakes or any seeds you have handy.
~Judy Moosmueller & Jennifer Leckey, There's a Beetroot in my Cake
There's a Beetroot in my Cake presents everyday dishes that are stripped back, free from artificial ingredients, and turned into delicious healthy alternatives. Family favourites with a twist.
We aim to provide you with the most honest and credible information possible. This article was reviewed for accuracy by The Honest Team and was written based on trusted sources that are linked at the bottom of the article.
blog_review_statement