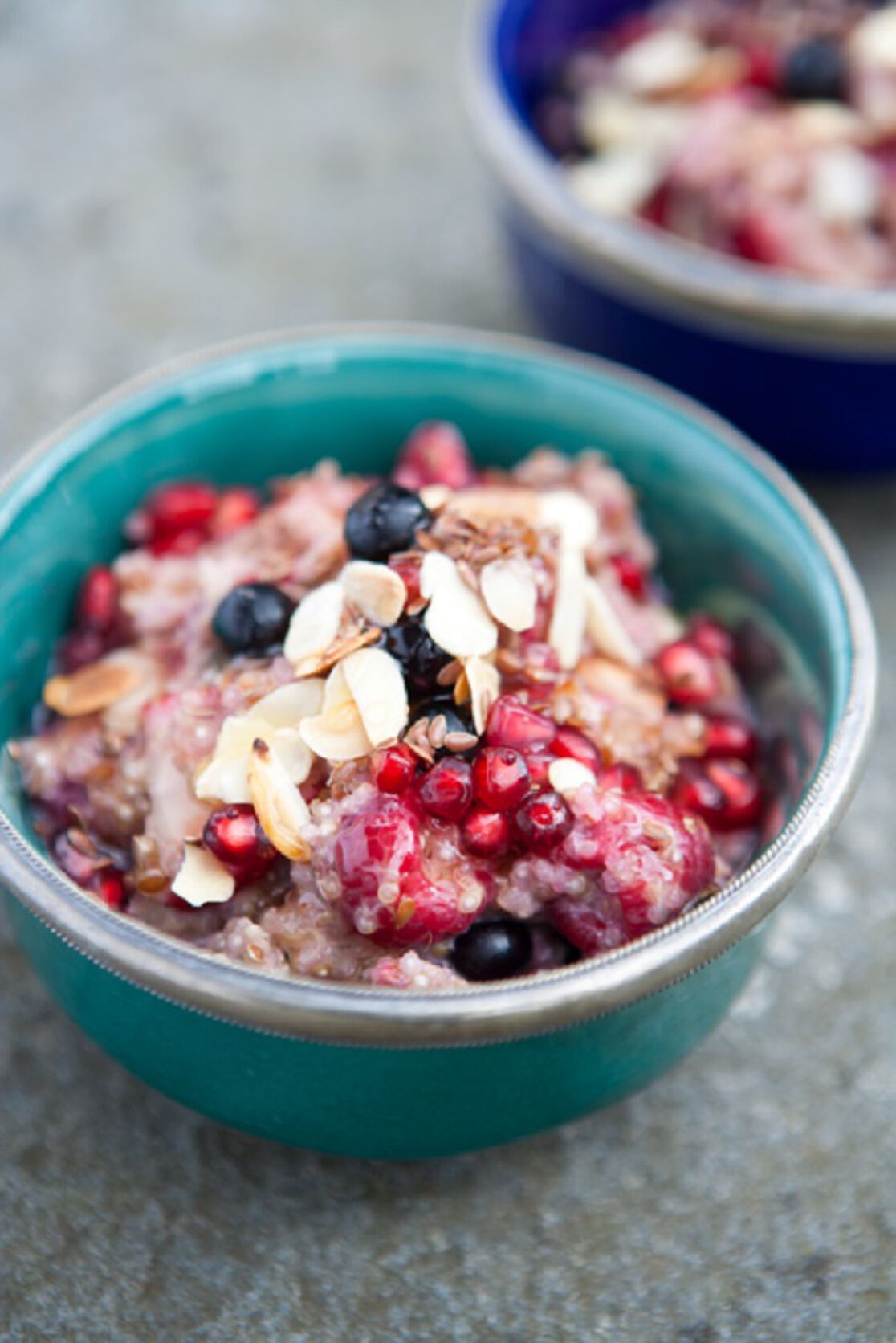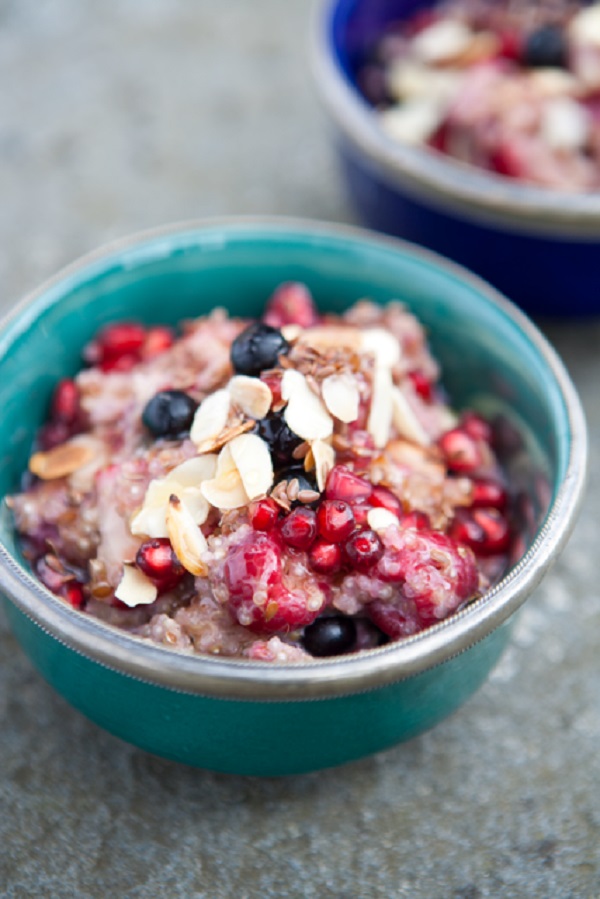 Sure, oatmeal is delicious but it's fun to shake-up breakfast once in a while. The New Year is a perfect time to incorporate some new, healthy breakfast recipes. Perfect for cold winter mornings, this quinoa porridge will warm you up, plus it's packed full of iron and protein. Quinoa is also naturally gluten-free, making this a great dish to serve to guests if they have any diet restrictions.
Warm Quinoa Breakfast Porridge 
Serves 4
Almonds, quinoa and antioxidants make this is just about the healthiest way to start the day. This can actually be served warm in the winter months, or cold in summer months, or vice versa—whatever makes you happy!
Ingredients
1 cup of quinoa

1/2 cup almond milk/dairy milk

1/2 tsp vanilla extract

1 tsp honey

1 cup strawberries, quartered

1 cup raspberries

1 cup blueberries

1 handful of pomegranate seeds

2 tbsp almond butter/peanut butter

1/2 cup sliced almonds, toasted

A few mint leaves

1/2 lime/lemon
Directions
1. Bring a pot of water to the boil, and add the quinoa. Cook it until it's just underdone, just a few minutes less than it says on the packet. Drain it and put it back in the pot over a low heat. Then add the almond milk, almond/peanut butter and vanilla, and keep stirring for a couple of minutes.
2. Remove from the heat and add the berries, seeds and nuts. Give it a taste. If you'd like to add more honey, almond milk, etc. it's up to your preference. To serve, give a little squeeze of lime/lemon to sharpen it up, and place in a bowl topped with a few mint leaves. Beautiful.
What are some creative and healthy breakfast recipes you plan on making this year?
We aim to provide you with the most honest and credible information possible. This article was reviewed for accuracy by The Honest Team and was written based on trusted sources that are linked at the bottom of the article.
blog_review_statement