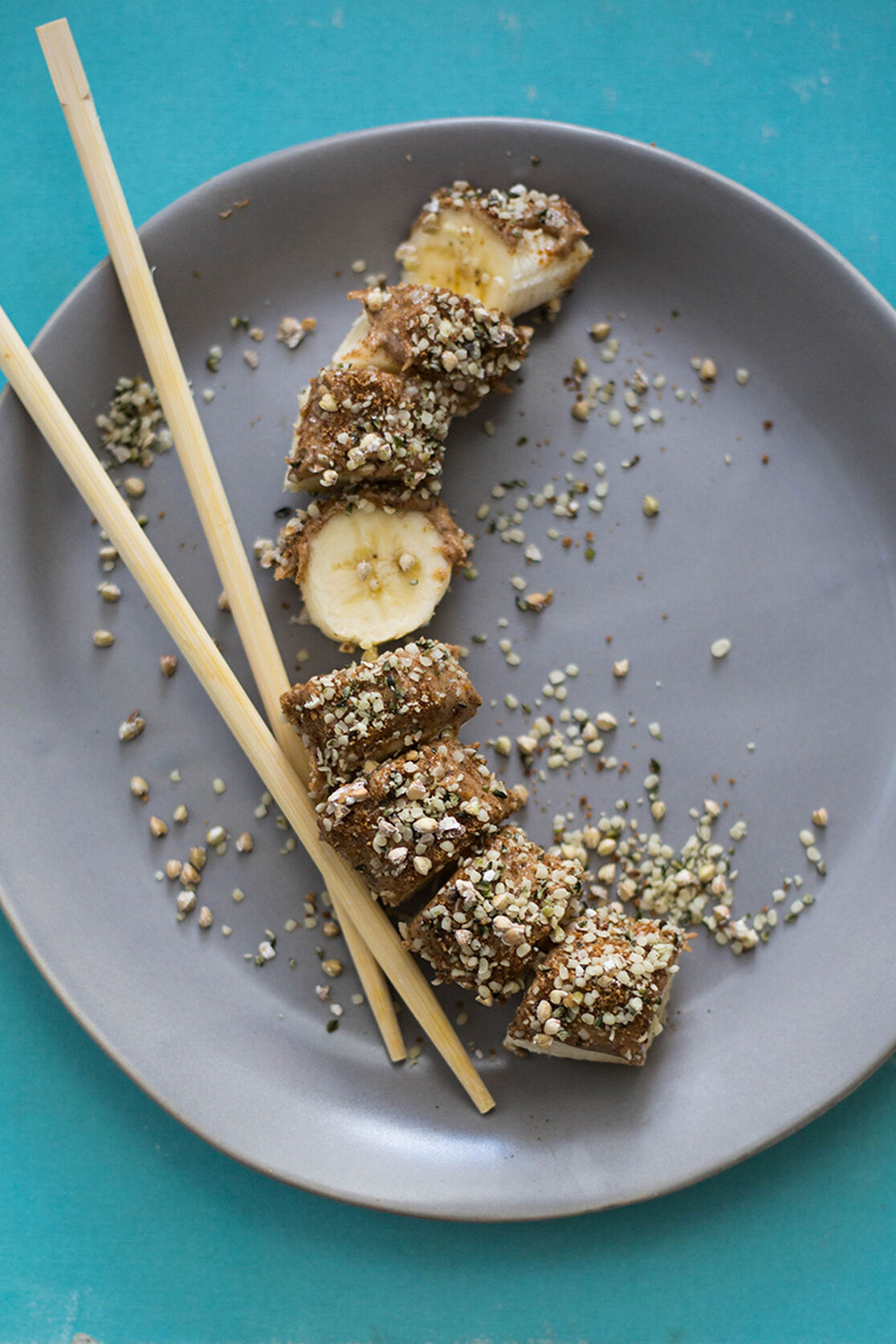 Quick to make and fully customizable, this Banana Sushi is a breakfast you and your kids will both love! Our friend Juli Novotny Goddard (of Pure Kitchen) is here to share the how-to, but feel free to make it your own with the toppings that your family likes best.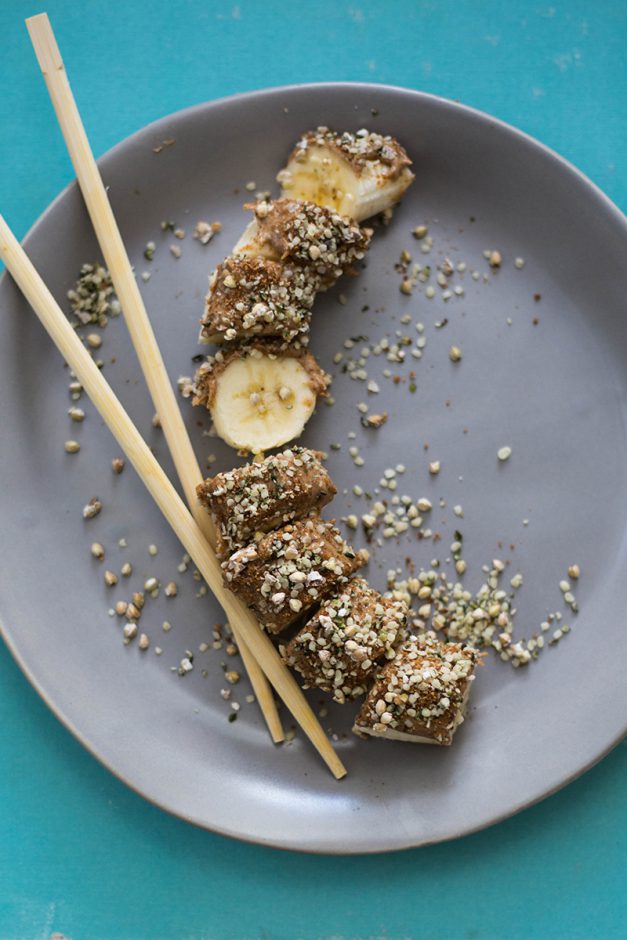 When I first started getting healthy I struggled with one main thing: breakfast! What do I make? I can't always eat avocado toast, and I definitely don't have time to prep overnight oats every day. So what often happened was I'd just skip it and be starving by lunch time. Breakfast definitely doesn't have to be eaten first thing in the morning, but it shouldn't be skipped.
I like quick meals that are healthy and easy to make. This banana sushi took me 3 minutes to prep, and it's a nice combination of potassium, carbs, healthy fats and plant-based protein. It will give you quick energy before a workout and it's a much better choice than skipping a meal. Add some water with lemon and you've got a great start to the day!
Honest Tip: This recipe makes breakfast to serve one, so feel free to make it in larger batches —my kids love to help!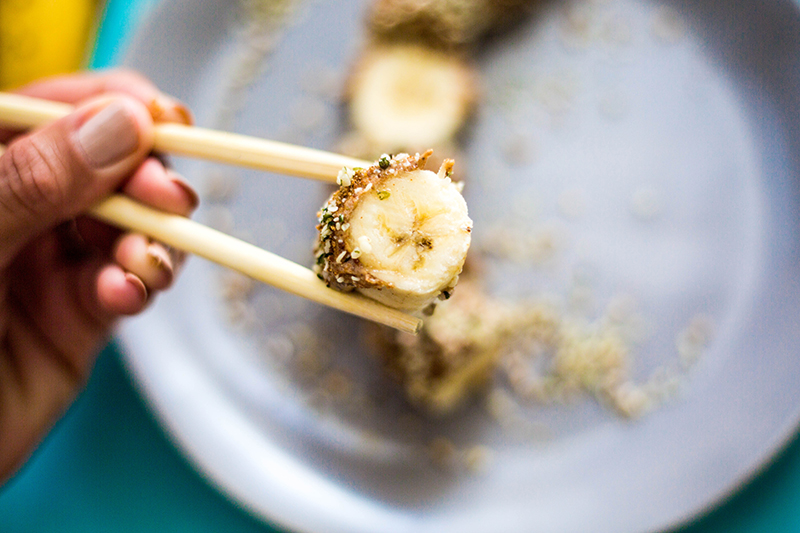 BANANA SUSHI
Serves 1
Ingredients
1 medium ripe banana
1 tablespoon raw or roasted almond butter (or nut butter of choice)
1 teaspoon coconut sugar (optional)
1 tablespoon hemp seeds
2 tablespoon unsweetened buckwheat granola (or granola of choice)
Instructions
Peel banana and lie flat on a plate.

Spread the almond butter carefully and slowly over the top of the banana.

Sprinkle the rest of the ingredients over the almond butter.

Slice and eat with chopsticks if you're feeling fancy! Otherwise use your fork or hands.
This recipe can also be found in my raw vegan cleanse ebook, along with 30 other wonderful meal ideas. If you want to dive in head first and try going 100% raw vegan for 4 days, you'll find a great step by step guide and meal plan.
~Juli Novotny Goddard, Pure Kitchen
Juli is an entrepreneur, blogger, plant foodie, recipe developer and best of all, mother. You'll find all of her plant-based food creations, collaborations and musings over at her blog, Pure Kitchen. Check out more of her work on Instagram!
For more banana fun, try our banana ice cream, banana and chia pudding or frozen banana ice pops. 
We aim to provide you with the most honest and credible information possible. This article was reviewed for accuracy by The Honest Team and was written based on trusted sources that are linked at the bottom of the article.
blog_review_statement