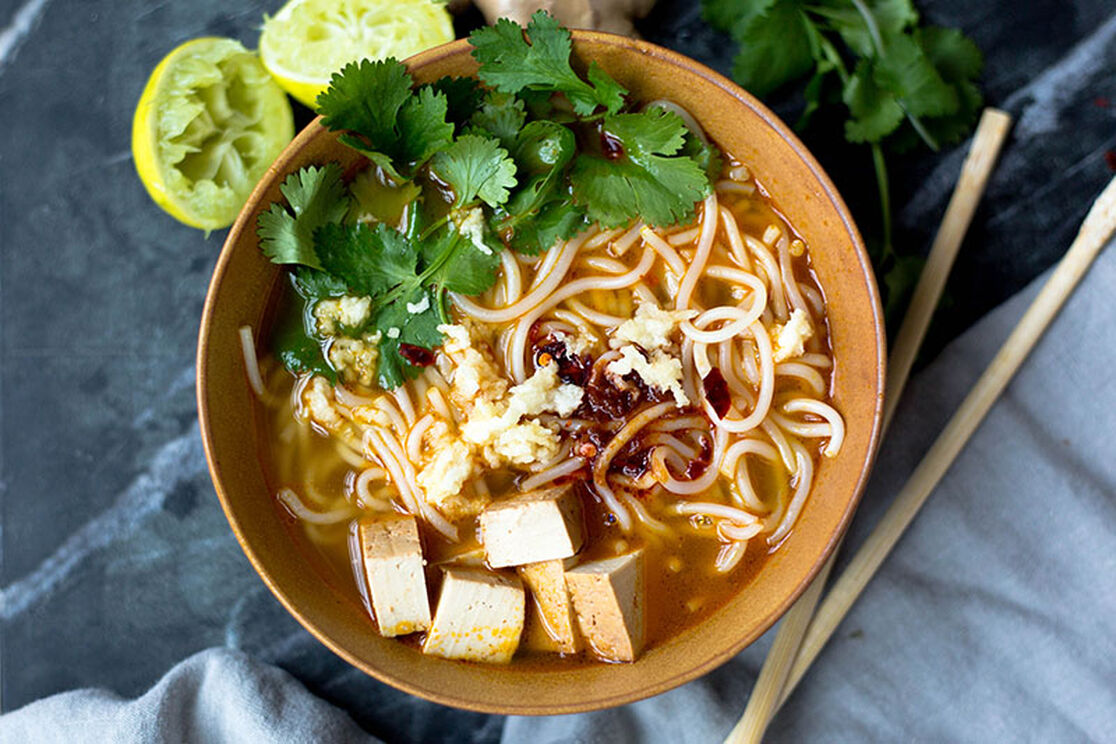 February 4th is National Soup Day, so we're getting in the spirit with this simple stunner from our friend Juli Novotny. Full of fresh ingredients and easy enough to whip up on a weeknight, it might just be one of your next favorites. Juli uses tofu here, but chicken works just as well!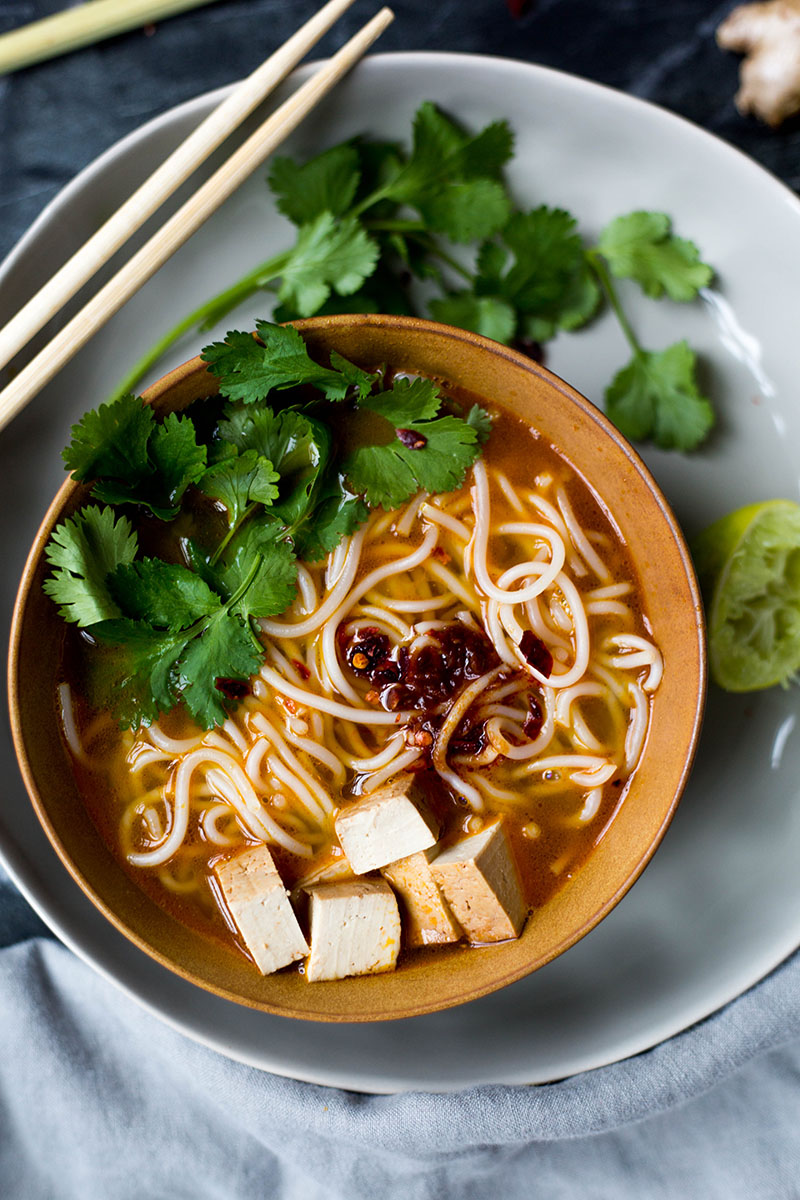 Tangy Lime Broth with Laksa Noodles
Yields 1 large bowl (double recipe if you are cooking for 2)
Ingredients
7-8 oz soft Laksa noodles (I used this brand)
3 Tbsp shallots, chopped
1 tsp olive oil
2 cloves garlic
1/2 tsp crushed chili peppers
1/2 tsp ginger, grated
1/2 tsp lemongrass, grated
1/2 tsp cumin
3 large dried kaffir lime leaves
1 lime, juiced
2 cups broth (I used vegetarian chicken style broth)
Garnish
1/2 tsp toasted sesame oil
1/4 tsp chili sauce
more garlic, to taste
more lime, to taste
herbs like cilantro or basil
1/4 cup marinated or raw tofu
Ingredients
Cook the laksa noodles according to package, and strain. (Generally you put them in a pot of boiling water for just one minute — don't overcook!) 

In a hot skillet, add shallots and olive oil. Let cook until shallots are translucent.

Add garlic and the rest of the ingredients except for the broth. Let cook for one minute.

Add the broth and bring to a boil.

Reduce heat and simmer for another 2-3 minutes.

Using a fine colander, strain the broth over the noodles.

Add your favorite garnishes, or use my suggestions.

Serve hot.
~Juli Novotny, Pure Kitchen
Juli is an entrepreneur, blogger, plant foodie, recipe developer and best of all, mother. You'll find all of her plant-based food creations, collaborations and musings over at her blog, Pure Kitchen.
We aim to provide you with the most honest and credible information possible. This article was reviewed for accuracy by The Honest Team and was written based on trusted sources that are linked at the bottom of the article.
blog_review_statement