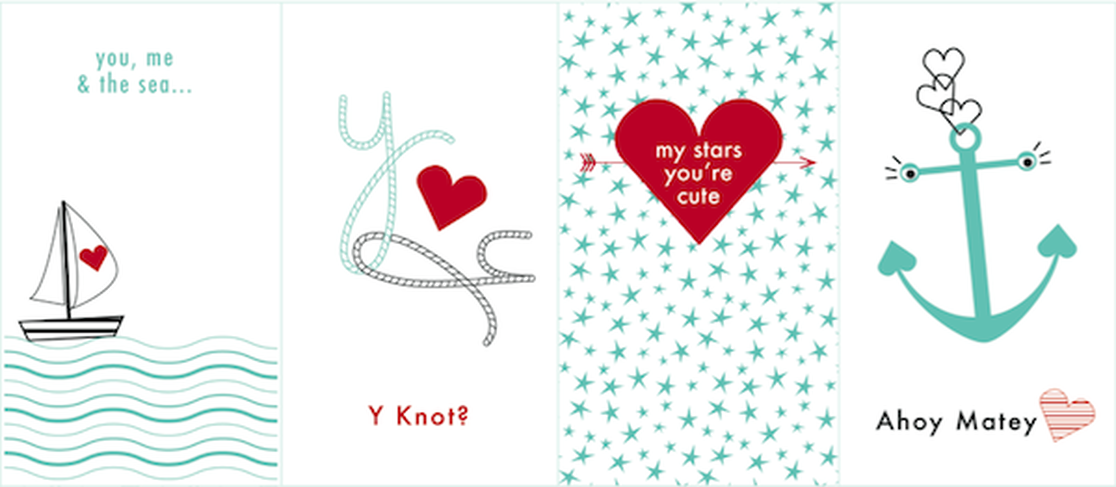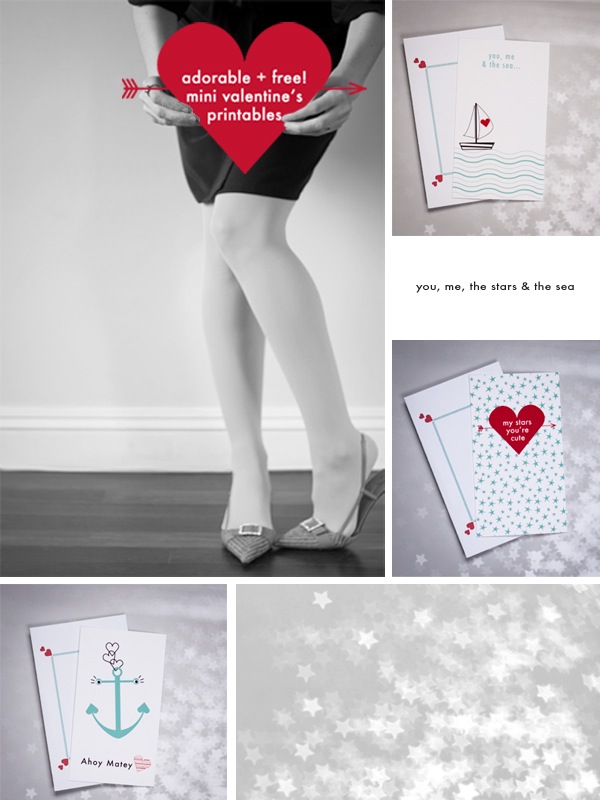 You know we're smitten with anchors, so it's no surprise that we're in love with today's DIY Valentine's Day creations from Michelle P. of Vicinity Studio. Based out of Seattle, Michelle created Vicinity Studio when family and friends encouraged her to go public with her greeting cards, gift tags, and wrapping paper that she handcrafted for them. "Etsy's platform made it easy to get my products out there, I'd recommend it to anyone," shares Michelle. "My big plans for 2013 include having a photography show and licensing some of my patterns. Wish me luck!"
When making her designs, Michelle says that quality over quantity is a guiding principle. "It's why I do everything I can to maximize the lifespan of my prints by using the highest quality archival inks and paper available," she explains. "The printable Valentine's cards I designed for Honest have a double whammy environmental upside. There's no shipping goo put out into the world in order to get them to your home and since you only print what you need, there's less waste all around. You can make it a triple whammy by using Forest Stewardship Council (FSC) certified or recycled card stock when printing. Check out Everest, which boasts 100% recycled material in all of their papers, or French Paper, which not only offers recycled and FSC certified papers, but has been using hydroelectric generators to power their business since 1922."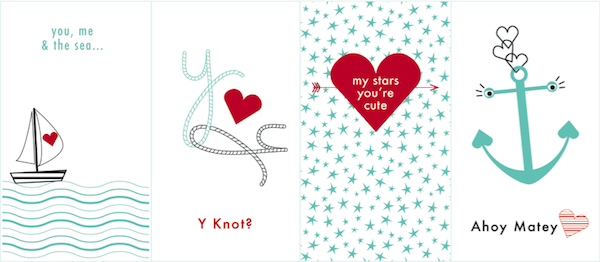 When asked whom her Valentines are for, Michelle exclaimed:
"I'm going to send them to everyone I can think of! Nieces, grandparents, friends, neighbors.... Who doesn't like to be thought of on Valentine's Day?
To help everyone get into the spirit, I created these mini Valentine printables with a nod to the sea, exclusively for The Honest Company. Download the cards here, and make sure you have Adobe Reader (it's free). Simply print what you need, cut, and make someone happy!"
~ Michelle P. of Vicinity Studio
We aim to provide you with the most honest and credible information possible. This article was reviewed for accuracy by The Honest Team and was written based on trusted sources that are linked at the bottom of the article.
blog_review_statement