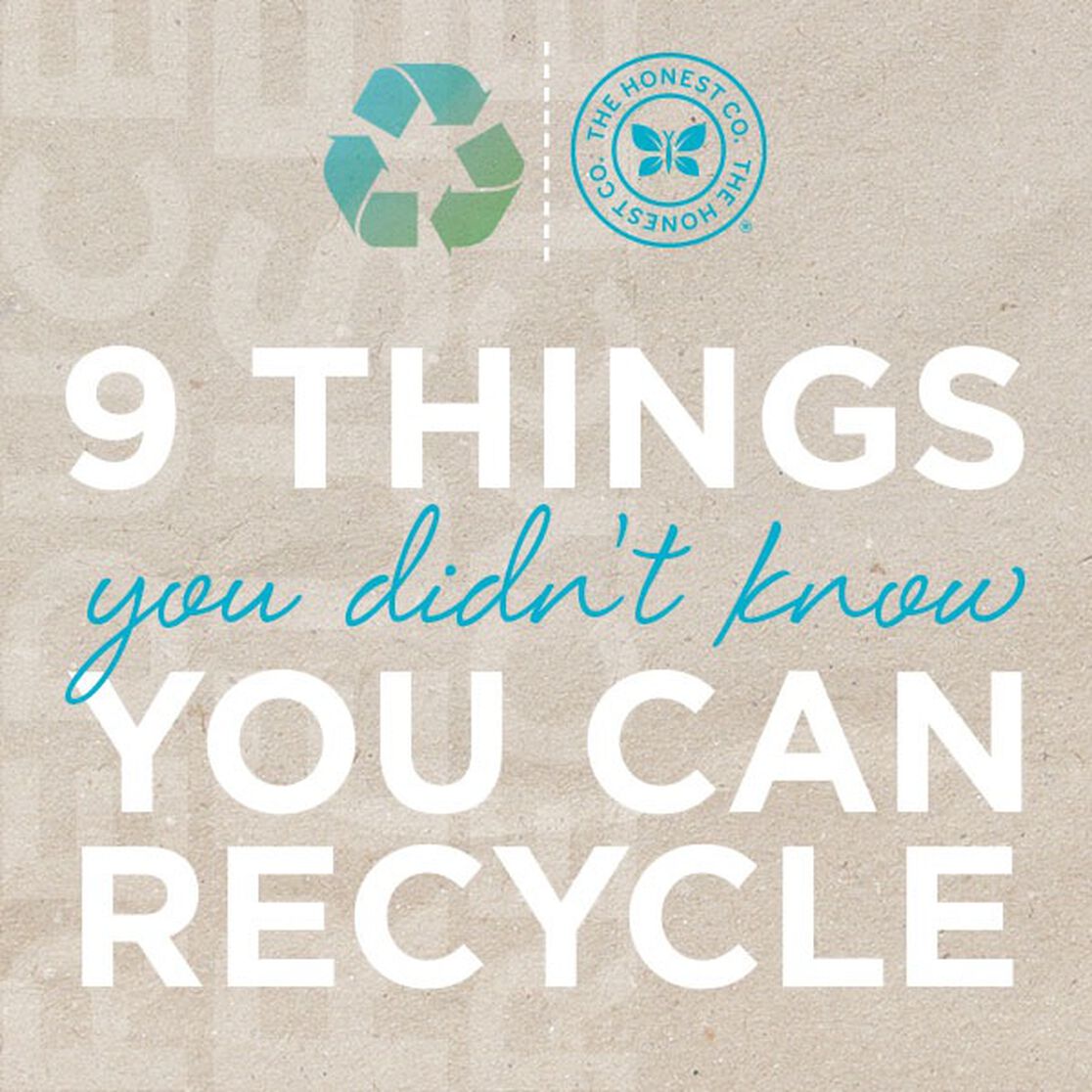 Glass, plastic, cardboard…most of us know our ABCs when it comes to recycling. But, with new technology, the list has grown into the XYZs. You might be surprised to find out that even the everyday toothbrush is recyclable. In fact, most things are recyclable these days. Here's a list of some of the most surprising things you can recycle and a few smart upcycles (i.e., reusing, but better) sprinkled in for good measure:
Yoga Mats: More of a pay-it-forward gesture, The Boulder Mat Company will donate unwanted mats to nonprofits across the country. Relish the fact that someone might be sweating on your old mat just as much as you did during that, "why did I think I was ready for hot yoga?" class.
Upcycle ideas: Placemat, cozies, clutch, pinboard, and laptop case.
Electronics: Okay, "electronics" alone is not that surprising of a category, but Best Buy has a program where it will recycle practically all electronics and appliances, even your curling iron.
Toothbrushes: Terracycle will recycle your potato chip bags, diaper packaging, drink pouches and, of course, your toothbrush. That's just the short list, be sure to check them out and get involved in one of their brigades!
String Lights: Mail in your lights to The Christmas Light Source and they will recycle them and donate the recycling proceeds to Toys for Tots.
Trophies: If you were on a little league team growing up, you're bound to have stacks of trophies just waiting to be recycled. Use this mail-in program and your old trophies will be refurbished into new ones.
Shoes: Nike and Puma both have a recycling program for their athletic shoes, and there is always your local thrift store.
Bras: Bras are one of the most requested items at shelters or transitional programs. Mail in your bra and the Bra Recyclers will donate it to someone in need of a lift.
Corks: ReCORK will take your used wine stoppers and recycle them into a multitude of things from footwear to flooring. Mail in or drop off at a location close to you.
Upcycle ideas: Wreaths, birdhouses, corkboards, planters, chandeliers — the list is endless!
Toilets: Making sure your old porcelain toilet doesn't end up in a landfill is a bit tricky, but the best thing you can do is check with your local community services and see if they have a special recycling program for old toilets. If not, try a Habitat for Humanity ReStore.
What have you recycled that's out of the ordinary? Let us know in the comments!
We aim to provide you with the most honest and credible information possible. This article was reviewed for accuracy by The Honest Team and was written based on trusted sources that are linked at the bottom of the article.
blog_review_statement