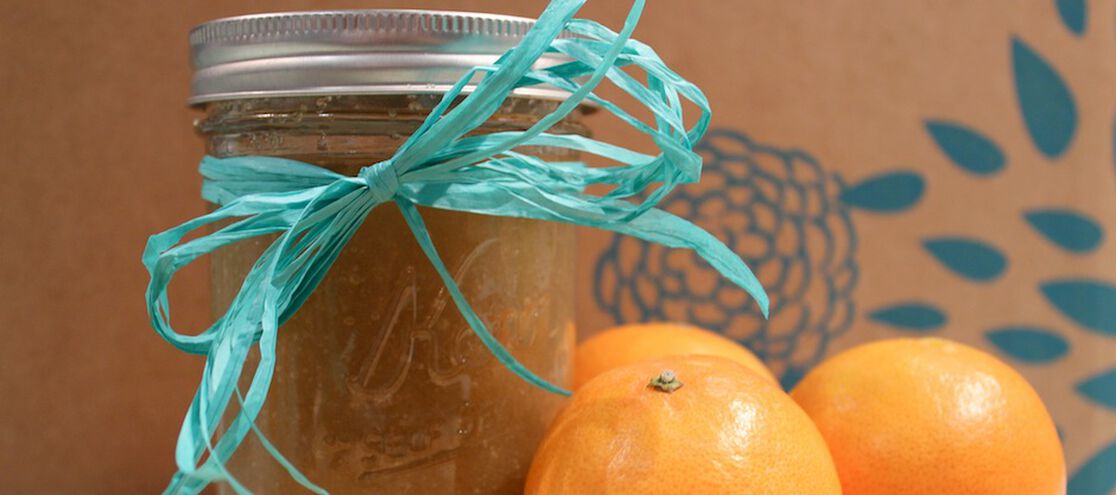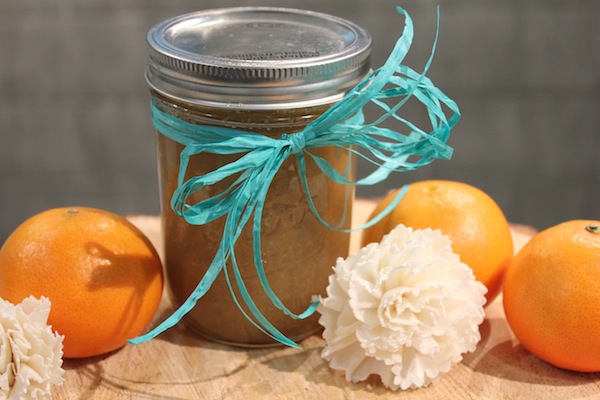 Now that winter is with us, we're always on the hunt for natural ways to revitalize our skin and keep it baby soft. And because the holidays are here, we're always looking to give gifts that pamper too. So, we knew a homemade sugar scrub was the answer!
Body scrubs are great for exfoliating dry skin and leaving it with a youthful glow. But store-bought versions are often more expensive and have questionable ingredients and irritating synthetic fragrances—things we want to skip in our beauty products. Thankfully, sugar scrubs are incredibly easy to make with natural ingredients you typically have in your pantry.
Whip up a nourishing scrub for yourself or your friends—or even host a DIY spa party—with our simple recipe.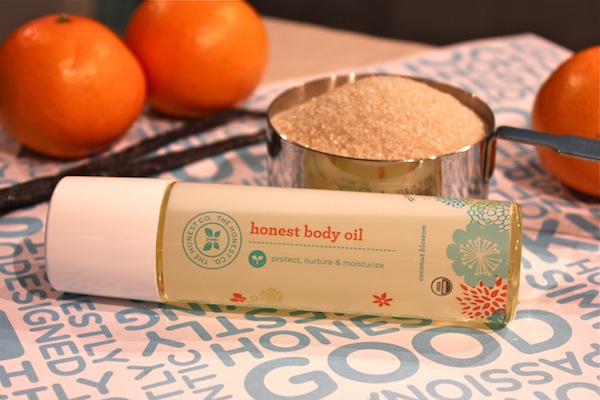 Homemade Sugar Scrub
Ingredients
2 parts organic raw cane sugar (fine sugar, brown sugar, or sea salt also work depending on the level of coarseness you like)

1 part Honest Body Oil (organic olive oil or coconut oil make great substitutes)
Directions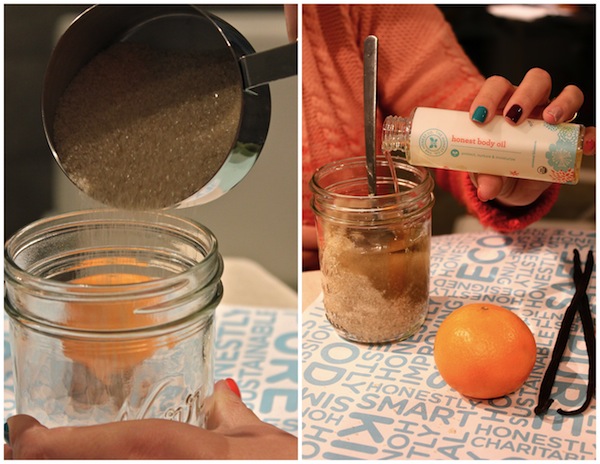 1. Mix two parts organic sugar with one part organic oil.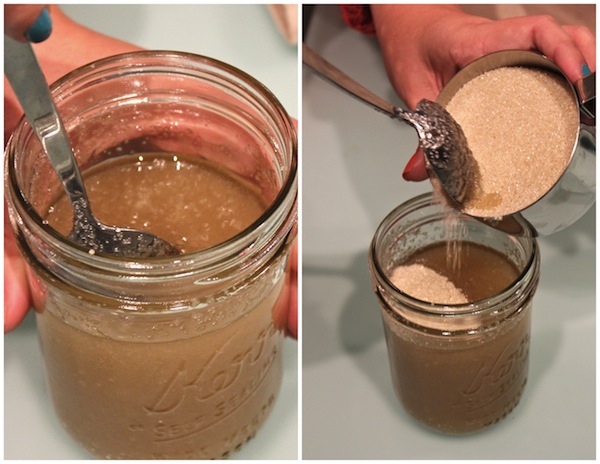 2. Stir the sugar and oil together until you get a paste-like consistency. Adjust to your liking by adding either more sugar or more oil—you can test the scrub on the back of your hand to see how silky or coarse it feels. Here, you can add a few drops of essential oil to give the scrub a lovely, spa-like smell. Using Honest Body Oil will give the scrub a delightful, fresh citrus scent—and it will soothe and moisturize your skin.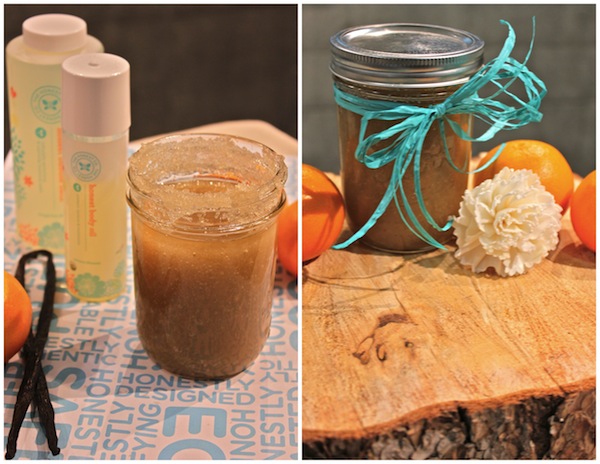 3. That's it. In less than 10 minutes, your scrub is made. Now, you can package it in a charming mason jar (which can be reused or recycled) and personalize it with everything from raffia ribbons to chalkboard painted lids.
Voila! You have an effective and chemical-free sugar scrub to give your friends for the holidays.
What homemade gifts do you like to give? Comment below, Instagram or Tweet a photo using #HonestDIY or post on our Facebook page!
Sign up for free at Honest.com and get $10 off your first purchase only using code Scrub10OFF. Limited to one per customer. Coupon code expires May 1, 2013.