Last month we partnered with Best Friends Animal Society on our first ever Baby vs. Puppy Bowl, and today we've invited them back to share some more about what they do. Learn how it all began, get a glimpse of a typical day and find out what you can do to help.
Tell us about Best Friends. What's your story?
Best Friends started as a healing sanctuary for homeless pets and grew into a nationwide movement.
It began in 1984 when a group of friends founded Best Friends Animal Sanctuary in the red rock canyons of Utah, and began welcoming pets with nowhere else to turn. The sanctuary now serves as our organization's home base and has become an incubator of sorts for compassionate animal advocates of all ages. It also happens to be nestled among several of the most popular national parks in the world.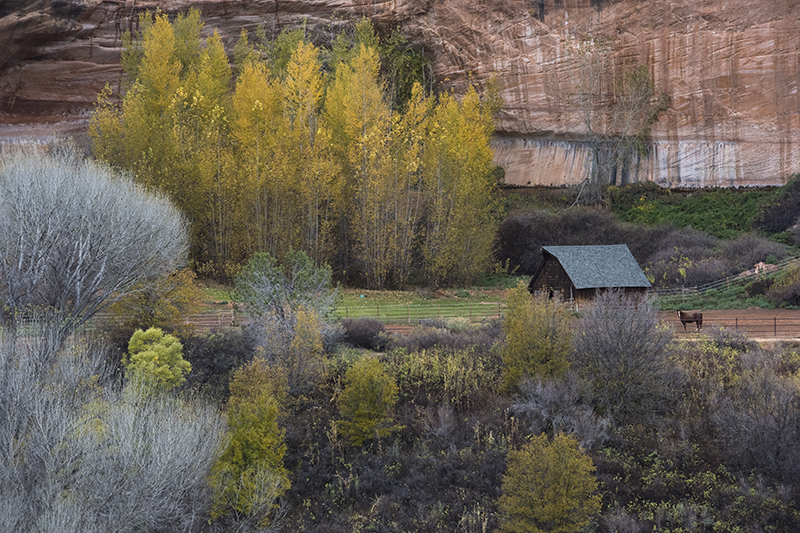 But one sanctuary, no matter how big and beautiful, can only help a certain number of animals. Before long, Best Friends and our members knew we wanted to more.
We began launching national programs to promote pet adoption, increase spay/neuter, organize rescue groups nationwide into a cohesive network, and help stop the killing in shelters nationwide. Together, we've helped reduce the number of dogs and cats killed in shelters yearly from 17 million to around 1.5 million.
What is your mission?
Our mission is to end the killing of cats and dogs in America's shelters by the year 2025. Every day, more than 4,100 cats and dogs are killed in our shelters just because they don't have safe places to call home. And these aren't animals who are sick. They're just homeless.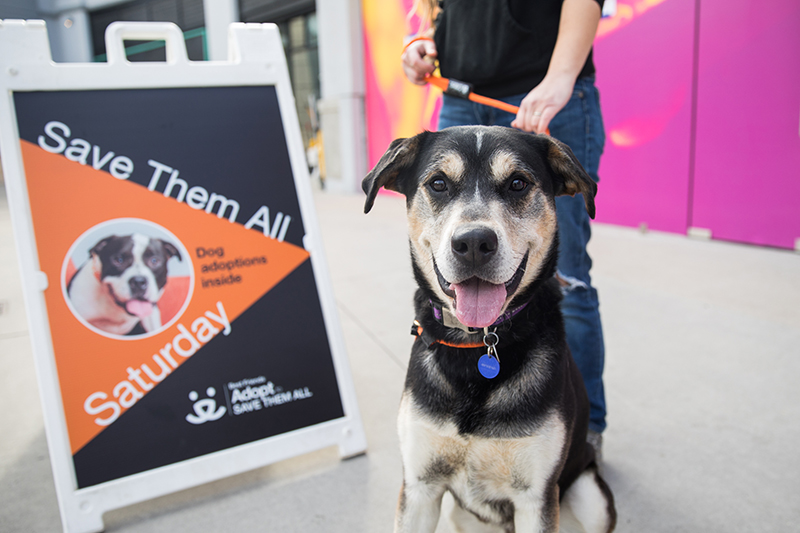 We're determined to get that number to zero by 2025. And we know that, by working collaboratively with animal shelters, our more than 2,100 animal welfare partners around the country and other passionate organizations and individuals, we can, as we like to say, Save Them All.
What does a typical day at Best Friends look like?
Well, our typical day probably isn't all that different from a typical day at Honest, except we all have cat hair and dog fur on our pants. Okay, maybe it's a little more than that.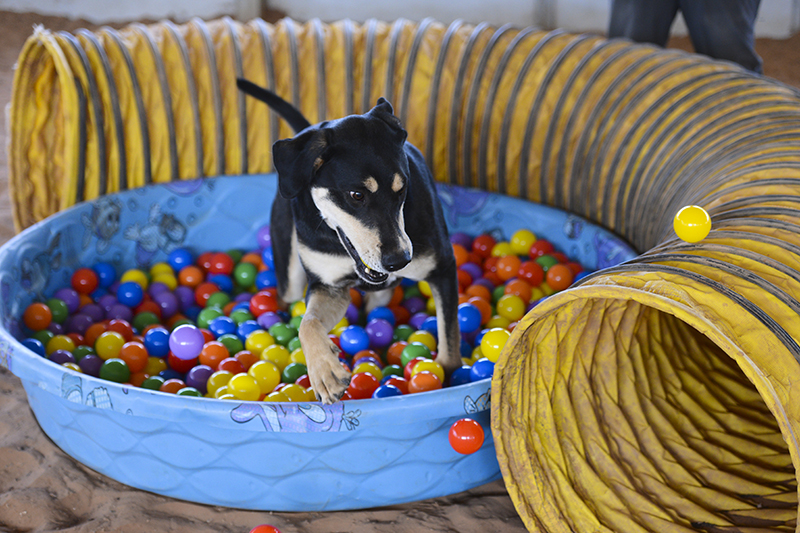 On any given day, here's what's happening at Best Friends:
Fuzzy newborn kittens being bottle fed by loving staff and volunteers in one of our regional kitten nurseries, where 4,500+ kittens are cared for each year.

Adopters coming into one of our major adoption centers to meet the hundreds of cats and dogs we pull directly from the city shelters we partner with around the country.

Community members and their pets visiting one of our spay/neuter clinics to take advantage of free and low-cost veterinary services like spay/neuter surgeries and vaccinations.

Hundreds of caregivers, volunteers and visitors from all over the world spending time with the 1,600+ animals who call

Best Friends Animal Sanctuary

home on any given day.

Regional and shelter outreach teams mentoring and partnering with local shelters and rescue organizations to help save lives in their communities.

Groups of devoted community cat volunteers in places like Riverside, California and Atlanta, Georgia trapping, spaying and neutering, and caring for local cats in need.
(And that's just on our slow days.)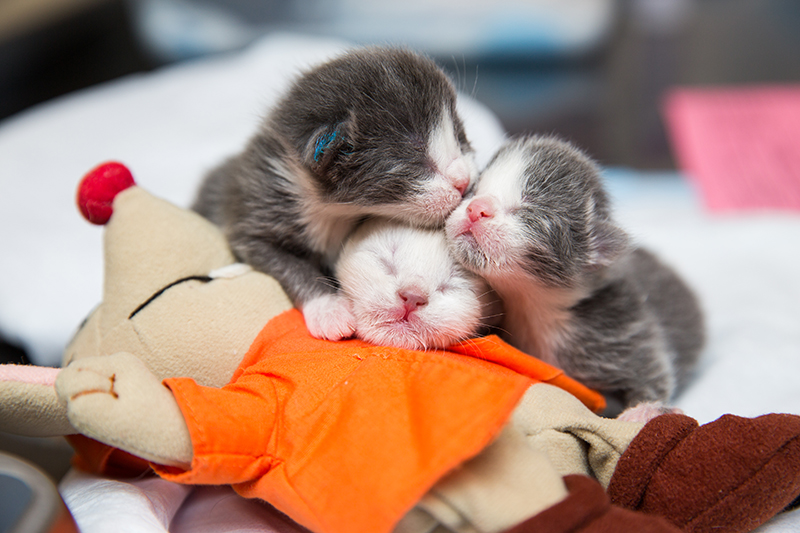 What is the most challenging part of Best Friends' work?
One big challenge is helping people understand that saving homeless pets is a community issue, not an animal shelter issue. Pets end up in shelters for any number of reasons. Divorce, a death in the family, discriminatory housing policies, unemployment, you name it. Life happens. And that shouldn't mean a family giving up a beloved pet, or a pet never leaving the shelter again.
Most municipal shelters are under-resourced and simply can't keep up with the number of pets arriving on their doorsteps every day, which is why we focus on empowering communities with the right resources to help keep pets in their homes, and out of shelters in the first place.
What is the most rewarding part?
The most rewarding? That's like asking us which is cuter, puppies or kittens? Watching a pair of goofy kittens or a senior dog with special needs walk out the door of one of our adoption centers with a smiling, loving new family is about as good as gets. But even seemingly less touching moments can be powerful.
There is nothing like sharing in the joy that comes with one of our shelter partners saving two thousand more cats every year or doubling the number of dogs they find homes for in a month because of a program we helped them implement. Empowering other compassionate, committed organizations and individuals with the resources they need to help pets and their people in their communities is what this work is all about.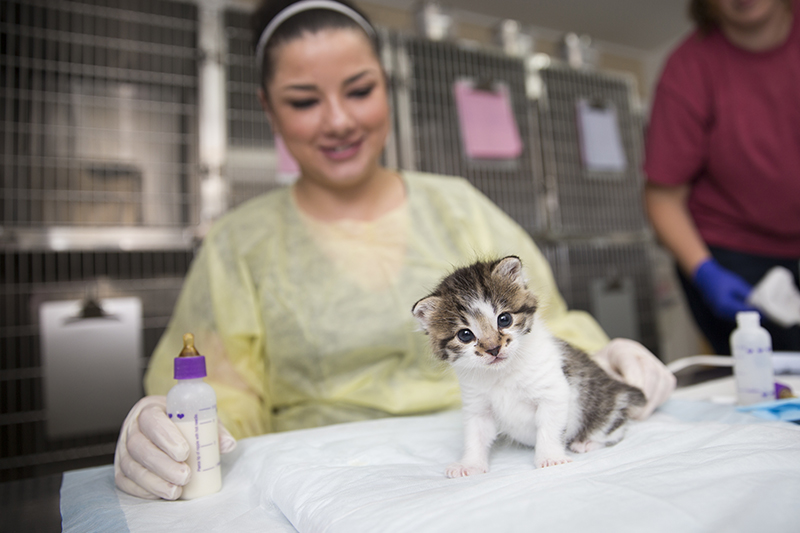 What would you like people to know about rescued pets in general? (i.e. Are there any misconceptions you'd like to clear up?)
We want people to know that pets in shelters and rescue organizations are just pets, plain and simple. They're not damaged or inferior. They're just animals that, for one reason or another, have found themselves without a home and are very much deserving of a new one.
Why did you decide to partner with Honest?
Both of our organizations, at their heart, are focused on positively impacting the world around us. And not just through slogans or products, but through all of the language and imagery we use, and our everyday interactions with others.
Best Friends' guiding principles include kindness, transparency and authenticity, all of which closely align with The Honest Company values. Coincidentally, both of our organizations agree that the only thing cuter than puppies or babies is puppies and babies, which is why we were excited to collaborate with Honest on the 2018 Baby vs. Puppy Bowl. Spoiler alert: Both teams won.
Any advice for someone looking to adopt?
Let us help you. Shelters all over the country are full of every kind of cat and dog under the sun. Purebred animals, mixed breed animals, pets who like to play, pets who love to snuggle, hiking partners, napping buddies, couch potatoes, cats who think they're the center of the universe, dogs who think you're the center of the universe.
If you're not familiar with your own local organizations and not sure where to start, just visit bestfriends.org/adopt and take advantage of some of our adoption programs and promotions. We have shelter and rescue partners in all 50 states, and host several adoption events around the country each year.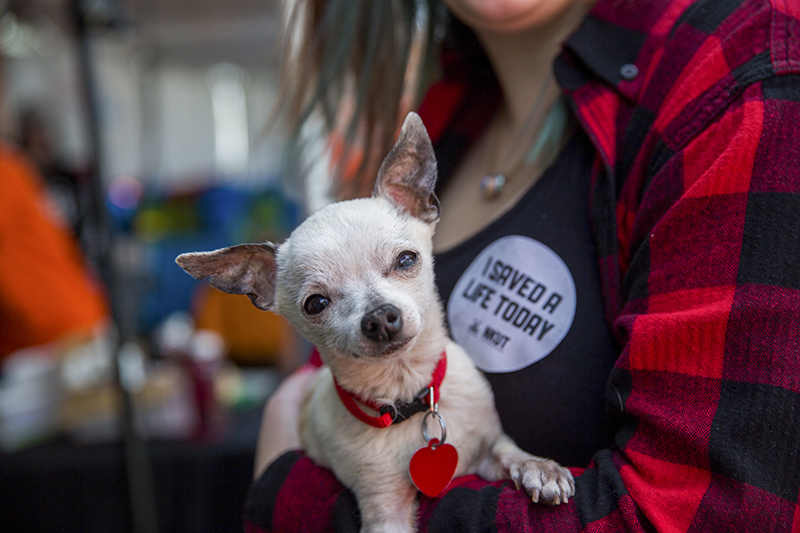 If someone can't adopt a pet, what else can they do to help homeless pets?
All you really need to do to help is pledge to take one small step on behalf of homeless pets. Maybe that means volunteering your time or fostering a pet for your local shelter. Maybe it means helping to pass humane legislation in your community by signing up on our legislative action center.
Maybe it's something as simple as making a small donation to a local shelter, sharing a heartwarming photo of an adoptable pet on Facebook or Instagram, or even just making a personal commitment to spread the word about homeless pets and adopting your own in the future when you're ready.
What matters most is that we recognize that we're in this together and standing up for our best friends.
To learn even more about Best Friends and to find a location near you, visit bestfriends.org.