Our limited-edition spring diaper prints are here! This seasonal campaign features real Honest families,  and for the next few weeks we'll go behind the scenes to get to know them.  First up, meet Karley and her adorable daughter, Finnley.
Tell us a little about yourself and your family.
My name is Karley Obremski and I am a 26 year old stay at home mama. Three years ago in April I married my best friend and soulmate, Ryan. We have been together for a total of 6 years and I honestly wouldn't change a thing about our journey together; God knew that I needed him and I feel so blessed to be able to call him my husband. At our wedding I didn't only gain a husband but also a little family — I am lucky enough to be a bonus mom to my three beautiful step-children Aidan Charles who is now 12, Lincoln Ryan 9, and Brooklynn Nicole who is 7. My husband and I both knew we wanted large families and shortly after we were married we got pregnant with our daughter Finnley Ann, who will be 2 in August. We recently moved from Orange County to Temecula California and absolutely love digging our roots here. Shortly after we moved into our home (like a week after) we found out that we were expecting again! Three boys, three girls and one little tie breaker on the way. Well we found out that girls will soon be ruling the Obremski household and couldn't be happier to be welcoming another precious baby girl into our tribe this May.
How long have you been Honest customers? Any favorite products?
I started using Honest products after my daughter was born and quickly fell in love with everything! I knew once Finnley was here that I only wanted to use the best on her and her fragile skin, so after a lot of research I came across Honest and all of your products. My husband and I quickly agreed that Honest was the best choice for our family. One of my favorite products is the Organic All Purpose Balm.
How did you hear about the casting? What was the process like?
One of my good friends saw the casting call on Instagram and texted me to tell me that Finnley and I should reach out. I emailed the casting department the next day with a little information about Finnley and me, along with a couple pictures, and I heard back from someone the same day. We kept in contact and the rest is history!
Tell us about the shoot. Any fun stories from set?
The shoot took place in Malibu California at a gorgeous home that had an incredible view of the hills and ocean. Most of mine and Finnley's photos were taken by the breathtaking pool in the middle of the property. Finnley, of course, just wanted to hop in and swim, but the water was just a little too chilly for that! At one point the photographer was taking our picture in a hammock that was literally only a few inches from the pool. Being pregnant, I'm not as coordinated as I normally would be and Finnley has never been on a hammock before, so she didn't realize that fast movements could end up in tipping us over. Well Finnley did one of those fast movements and with me trying to hold onto her and keep our balance we started tipping, I thought for sure we were going in! Thankfully we were surround by staff who saved us from taking a dip into the pool!
What is your favorite print from the new collection?
My favorite spring print has to be the cow print, Many Moos. It's so fun but simple at the same time, and who doesn't love a little baby booty wrapped in adorable animal print?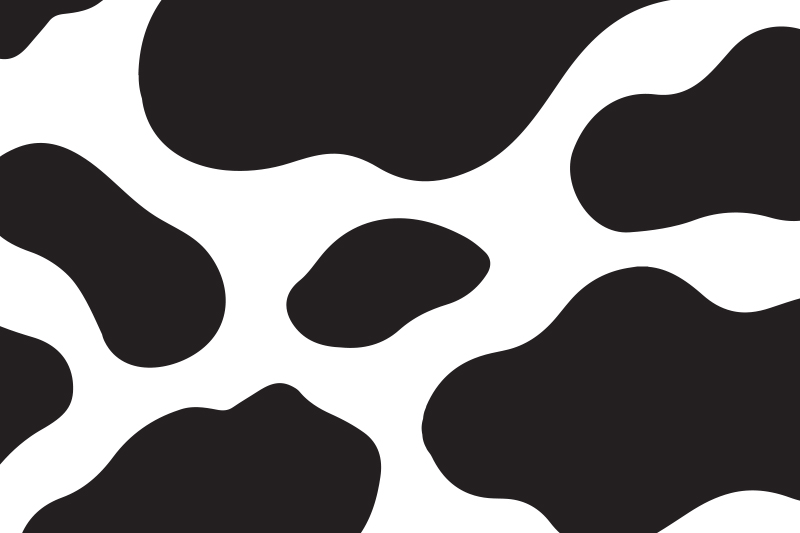 What was it like getting to work with your daughter?
Finnley and I have done a few photoshoots together before and every time we get the opportunity to work together it is always such a joy. I love watching her little personality sparkle and come alive during the shoot. It honestly makes me so proud to be her mama and to have these memories working together.
Give us a snapshot of what Finnley is like right now — favorite foods, toys, activities?
Finnley is such a happy toddler. We are a very "on the go" family, and she has adapted so well. I knew after I had her I didn't want to be cooped up in the house, so we were out and about when she was only four days old. Within the past few weeks her vocabulary has grown tremendously. I love hearing her try to repeat words and phrases and even listening to her own quirky little language. Right now when we drive by the ranches surrounding our house and she see a horse she screams "GIDDY UP!". That's what she calls horses and it's pretty much the cutest thing I have ever heard!
We are so thankful that she's not a picky eater, the girl loves her food. I will walk into the room and she and my husband will be snacking on dried seaweed, and all I can do is giggle because you'll never see me eating that! Right now she adores playing with her baby dolls. She'll swaddle them all up, rock them and whisper "shhh" like she's putting them to sleep. I can't wait to see her as a big sister and see how she reacts to a real life babydoll!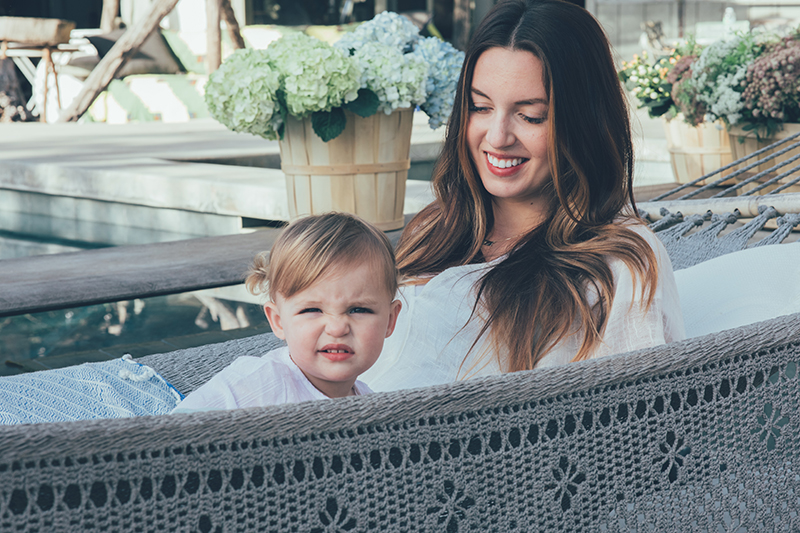 What was the most surprising part about becoming a parent? The most rewarding? The most challenging?
I knew that parents had unconditional love for their children and that it's a different type of love than you have for your spouse, but I didn't know how intense it would actually be. She is the first thing I think about in the morning and the last thing I think about before I go to sleep. I worry about her safety and health when she isn't with me, and I also worry if I'm making the right decisions for her which I think is one of the most challenging things about being a parent. I'm thankful that I have my husband who I can lean on for support, who is there to talk through and make tough decisions with and to tell me that I'm doing a good job. The most rewarding part about being a mommy to Finnley is her unconditional love for me. I love when I pick her up and she lays her head on my shoulder and pats my back or her sweet kisses that I don't have to ask for. I love seeing her with my husband and how much she adores her daddy and her love for her brothers and sissy.
Looking back at your first year and a half as a Mom to Finnley, what are you most proud of?
Honestly, I am just proud that she is mine and I am hers. I always knew I wanted to be a mom and never in my wildest dreams did I ever think that I would be blessed with such an amazing little girl. Every milestone she has ever made, or just watching her love on her baby dolls, it all makes me proud. I absolutely love being Finnley's mommy.
Anything you would tell your pre-parent self?
I would tell myself that it's okay to break down. It's okay to cry. It's okay to need help and to lean on family or my spouse to get through tough days, and it's okay to ask for help. Some days are long and sleepless, but the amount of wonderful days far exceeds the bad ones making everything worth it!
What do you hope for your daughter?
There are so many things I hope for my sweet girl. I hope that through life she stands strong in her faith and confident knowing that she is a child of God. That she will be a fiercely burning light in a dark world and that she will be known by the boldness of her faith. I hope she always knows how much her daddy and I love and adore her, that we will always be by her side, supporting her in all her life endeavors. That she can do anything she wants to do as long as she works hard and never gives up. I hope that she never forgets her family and where she came from. I hope that she has a strong sense of discernment and good judgment so that she will not be easily deceived. I hope that she makes friends who build her up and that she can scream at the top of her lungs with on roller coasters and maybe get into trouble with. Lastly I hope that if she ever gets the chance to sit it out or dance, I hope she dances.
Our freshly picked prints are available now exclusively for Bundle subscribers. Click here to stock up and check back next week to meet another Honest mom.