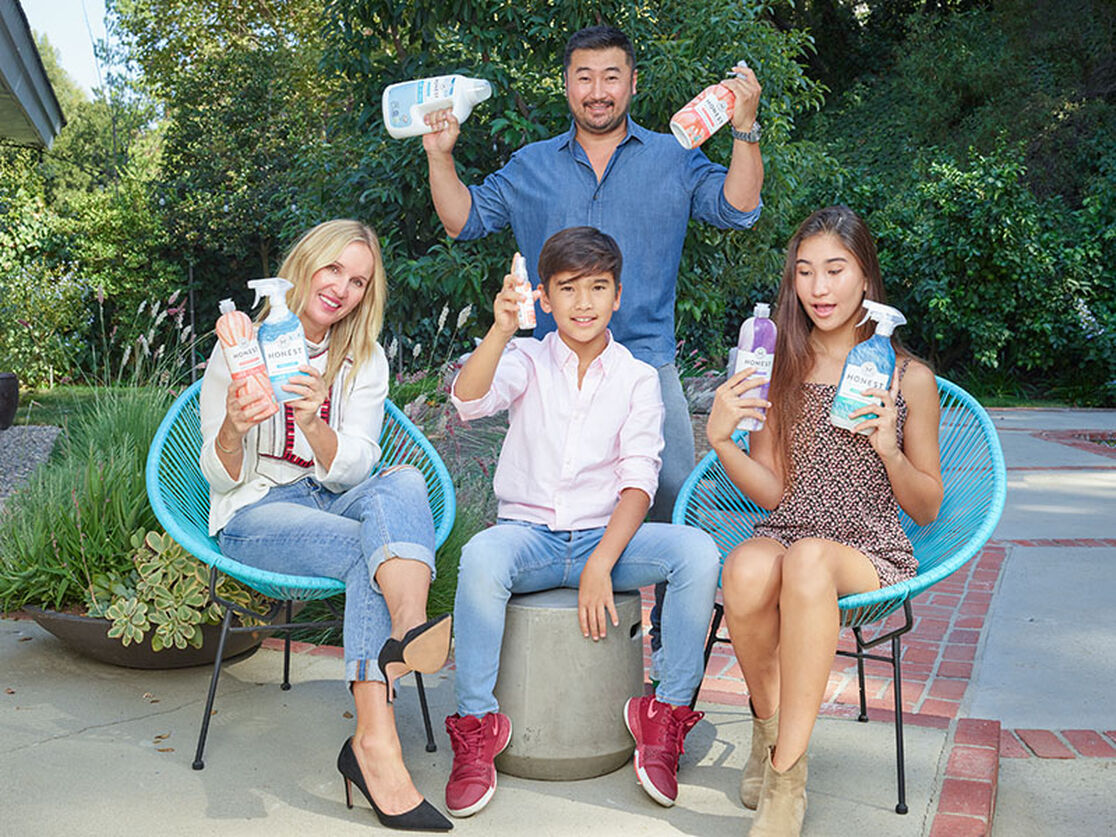 We recently introduced our new and improved collection of cleaning products — redesigned and reformulated for an Honest clean in every room of your home. In line with our belief that form should meet function, we partnered with fine art photographer Jin-Woo Prensena to create the artwork for this collection. Today, we're going behind the scenes with Jin-Woo to learn more about the exclusive collaboration, his creative process as an artist, and his advice for other working dads. You can watch his live interview with Jessica here, and read more below!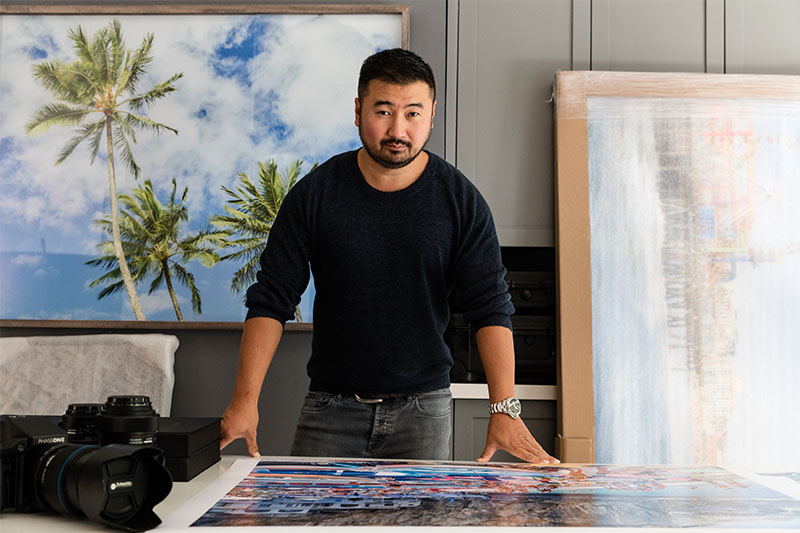 Tell us more about you. What is your background/story?
My name is Jin-Woo Prensena and I am a professional fine art photographer. My parents are of South Korean descent, while I was born in Germany and moved to Los Angeles 20 years ago. Before my career as a photographer, I worked for over 12 years as a handler for an A-list Hollywood celebrity, traveling worldwide for a multitude of different projects. I started to take pictures while on these trips and it was then that I really discovered my passion for photography. I didn't think anyone would be interested in my work, but soon friends began to ask me if they could buy my prints to hang in their homes. One thing led to another, and I decided to follow my passion and pursue fine art photography.
Why did you decide to partner with Honest?
First of all, I love Jessica as a person and I really admire and respect what she has created with the entire Honest brand. I first met Jessica through my wife, [celebrity makeup artist Monika Blunder] who is friends with Jessica and worked with her during the launch of Honest Beauty. When Jessica pitched me the concept and asked if I would be interested in collaborating with Honest on creating the cover art for the new cleaning collection, I immediately fell in love with the idea and the challenge behind it. Anything out of the ordinary interests me. I specialize in large scale fine art prints (up to 58x103 inches), but find it really exciting to take on projects that require me to think outside the box. It was totally up my alley.
[metaslider id=22547]
Describe your creative process for this project.
The creative process for this project was collaborative from the very beginning. The Honest team introduced me the four new scents and shared some mood samples, and I provided my initial ideas for how to best capture. We then sat down and worked hand in hand to further conceptualize on each scent, until we had a few solid ideas for each one. It was important that the artwork was attractive, easily recognizable, and able to work both alone and as a set.
For Coastal Surf, I wanted to shoot a beautiful coastal segment from the air, as I often shoot aerial shots while hanging from a helicopter for my fine art prints. When done right, water, land and cityscapes look very interesting from this perspective. The cover art that we went with is an aerial shot of the Napali Coast that I captured while on a family vacation in Kauai. It was chaotic to shoot, but the final image has a peacefulness to it.
In general, where do you find inspiration?
I draw most of my inspiration from my travels. In my former career, I was very fortunate to have traveled extensively worldwide. I was exposed to so much, and have many great experiences and impressions that I get most of my inspiration from. For me, photography is not just a passion, but an obsession. I'm a bit of an introvert, so when I see things I always think about how they would look as a piece of fine art.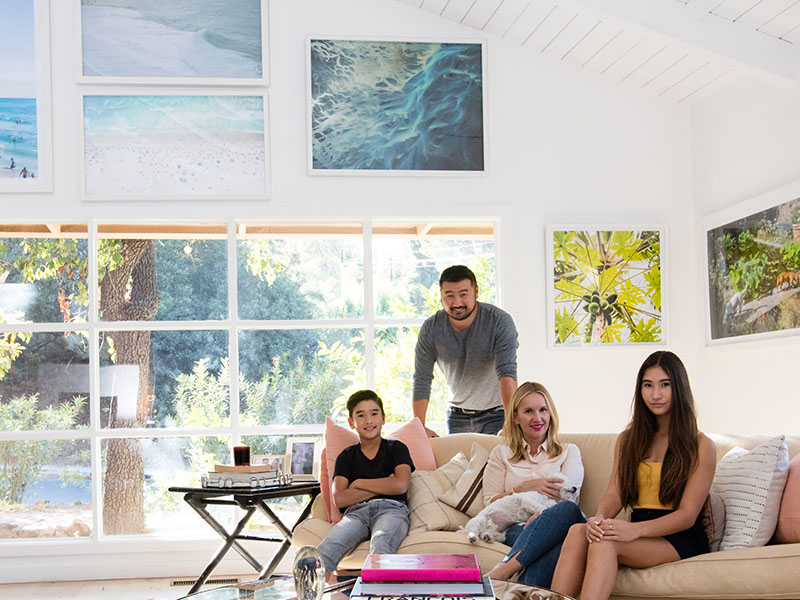 How has your career evolved after becoming a parent?
Having kids forced me to become more disciplined because the stakes are so much higher — you have to start thinking in the long term, as a father and a provider. But I also now get to share my knowledge of photography with my kids which is something that I love. My son is 10 and I recently gave him a small camera; he takes lots of pictures and asks me for tips for how to do better. He is opposite of me though, in the sense that he likes to be in front of the camera too.
What advice would you give an entrepreneur — photographer, designer or other field — just starting out on their own?
First of all, you have to find out what you really want to do, which is much easier said than done. If you don't know what you want in your career or your life, you will never be able to get there. It's important to be creative, but also productive; if you lack in one skill find someone who is great in that field who can compliment you.
I also believe in hard work. Work harder than anyone else, be consistent, keep things moving and don't be afraid of failure. One of the worst things is to become stagnant in your work because you are afraid to fail — everyone makes mistakes, and that's how you learn and evolve.
What is your favorite product from the new cleaning collection?
I like really do like all of them, but I find myself using the Hand Sanitizer Spray in Lavender Fields the most. It's become part of my daily routine, as it's so handy and smells great. I love the smell — it's so fresh and almost like a little pick-me-up when you use it throughout the day.
To see more of Jin-Woo's work, check out his website and be sure to follow along on Instagram @jprensena.
We aim to provide you with the most honest and credible information possible. This article was reviewed for accuracy by The Honest Team and was written based on trusted sources that are linked at the bottom of the article.
blog_review_statement