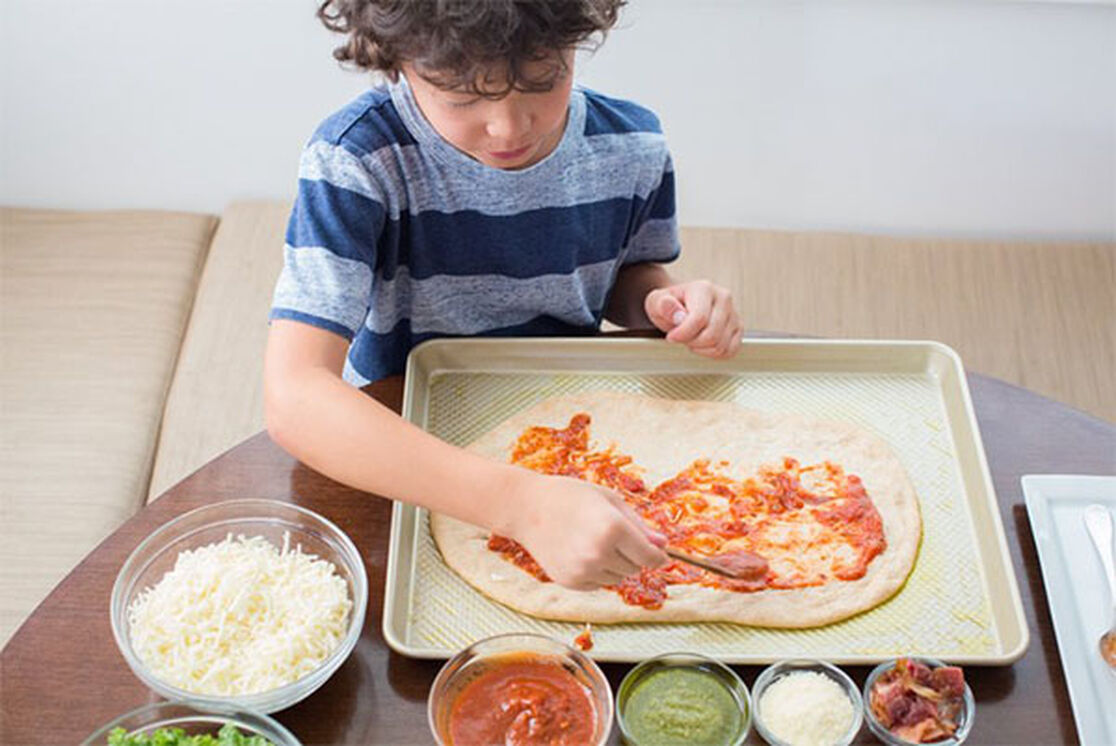 What do kids love more than pizza? Getting to make it themselves! Today, Jennifer Tyler Lee is back to show us how to get your kids in the kitchen for an easy DIY pizza party. Top your pie with her super easy, nut-free pesto, or try it with whatever else you have on hand. Bon appétit!
Homemade garden pizza is one of our favorite summertime meals — perfect for DIY dinner night. Today I'm showing it topped with my nut-free pesto, made with fresh basil and sunflower seeds, which gives this pizza a refreshing flavor. Encourage your kids to add fresh vegetables and herbs from your garden or the farmers' market to personalize their pies.
Basil Pesto Pizza from The 52 New Foods Challenge
Prep time: 15 minutes
Wait time: 2 hours
Cook time: 15 minutes
Serves 4
Ingredients
Nut-Free Basil Pesto
1 cup packed fresh basil leaves
1/3 cup hulled roasted sunflower seeds
1/3 cup grated Parmesan cheese
1 clove garlic, minced
1/2 cup extra-virgin olive oil, plus more as needed
Kosher salt (optional)
Pizza
Whole Wheat Pizza Dough
1 tablespoon extra-virgin olive oil
¼ cup Nut-Free Basil Pesto
1 cup shredded mozzarella cheese
Torn fresh basil leaves, for garnish
Instructions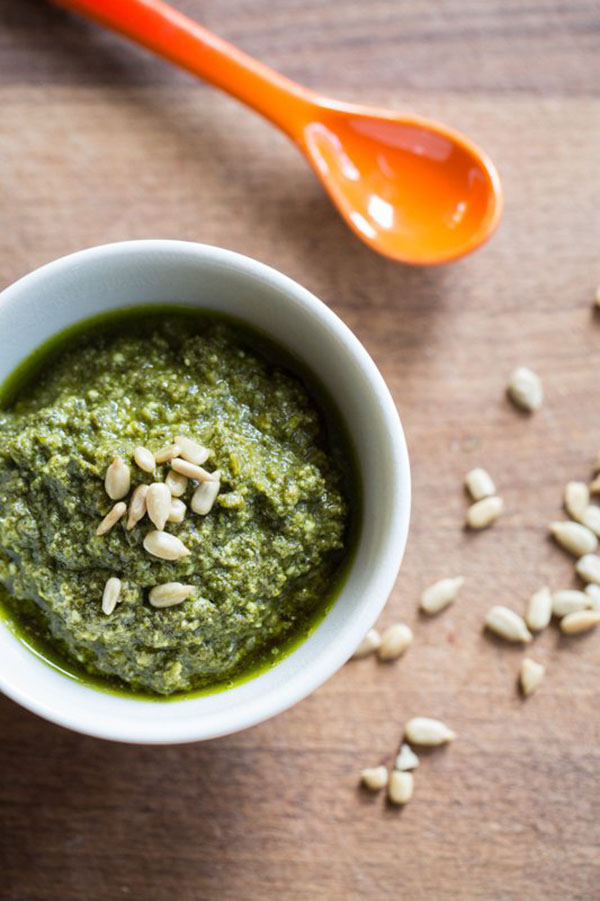 Nut-Free Basil Pesto
Place the basil, sunflower seeds, cheese, garlic, and olive oil in the bowl of a food processor. Process until the ingredients are well chopped, about 2 minutes.

Add salt to taste if you choose. For a smoother texture, add a little extra olive oil.
Pizza
Lightly oil a rimmed baking sheet. Press out the dough onto the baking sheet and set aside to rise until it doubles in size, about 2 hours.

Preheat the oven to 400°F. Brush the dough with the oil. Top evenly with the pesto. Sprinkle with the cheese. Add any additional toppings you choose.

Bake for 12 to 15 minutes, or until the crust turns golden brown and the cheese has melted.

Top with basil leaves and serve.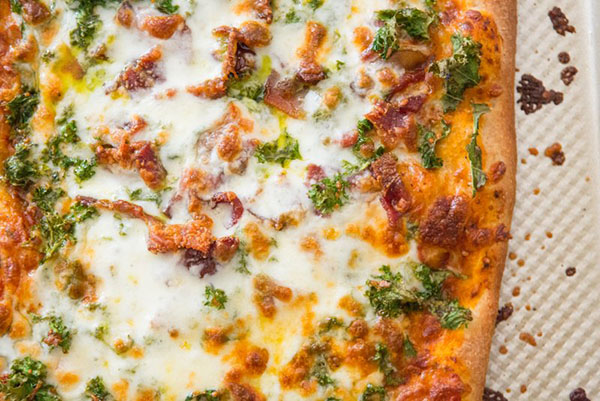 ~Jennifer Tyler Lee, The 52 New Foods Challenge
An Honest mother of two, Jennifer Tyler Lee is the author of The 52 New Foods Challenge (Penguin/Avery 2014) and the creator of the award-winning healthy eating game, Crunch a Color®. Follow Jennifer on Facebook and Instagram for more tasty recipes and tips on cooking with kids!
Reprinted from Jennifer Tyler Lee's THE 52 NEW FOODS CHALLENGE: A Family Cooking Adventure for Each Week of the Year, with 150 recipes. Copyright © 2014 by Jennifer Tyler Lee.
We aim to provide you with the most honest and credible information possible. This article was reviewed for accuracy by The Honest Team and was written based on trusted sources that are linked at the bottom of the article.
blog_review_statement