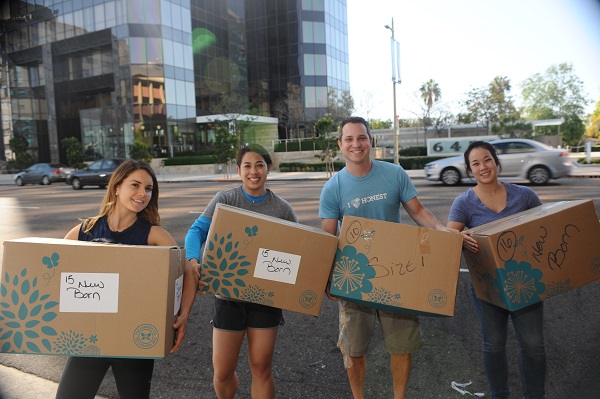 In celebration of our Buy One, Give One crib promise and our One Vote = One Diaper Donated campaign with The Cribsie Awards, more than 60 members of the Honest family joined Baby2Baby to donate 200 new cribs and over 108,000 diapers to Los Angeles families in need on Sunday, March 16. And we couldn't have done it without you! From the launch of our crib this January 2014 through today, we have promised to donate one crib to a family in need for every one crib sold on Honest.com. And this was the first delivery of cribs as part of our team fulfilling that promise. In addition, the 2014 Cribsie Awards earlier this year generated over 100,000 votes, so we were honored to make this diaper donation to Baby2Baby.
The day started with the unloading of a full semi-truck of goods – 17 pallets of cribs and 9 pallets of diapers packed to the brim. The donation day was held at Baby2Baby's warehouse in Los Angeles from 10 a.m. - 1 p.m.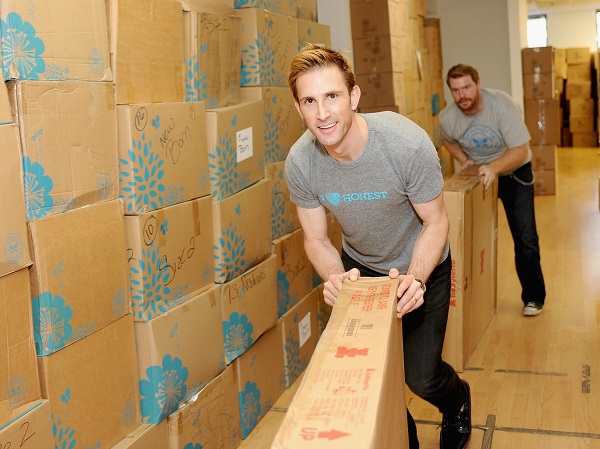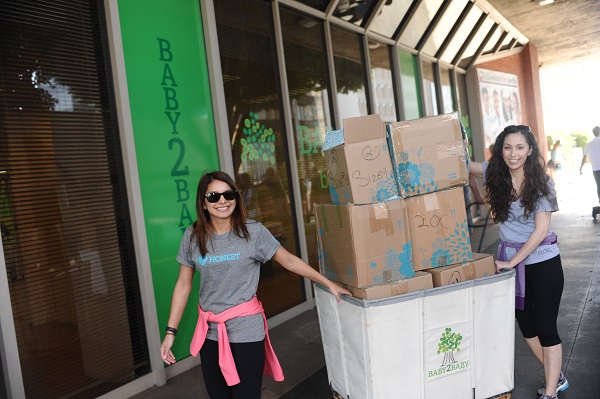 The Honest team arrived wearing T-shirts with the company logo and were eager to work hard for a very worthy cause.
 Baby2Baby is a non-profit organization that Honest has partnered with for many events to give back to local families in need. Baby2Baby provides families with essential baby gear and clothing for their children up to age 12. By distributing new and gently used items to more than 50 non-profit organizations (including homeless and domestic violence shelters, Head Start programs and hospitals), Baby2Baby serves more than 50,000 children each year.
Part of what prompted our desire to give cribs to those in need was an awareness campaign launched by Los Angeles County health officials to change sleeping habits with babies, stating that "unsafe sleep conditions" are by far the leading cause of accidental deaths for children under 14. These unsafe conditions include cluttered cribs, couches, and unsafe bed sharing. Learn more at SafeSleepForBaby.com.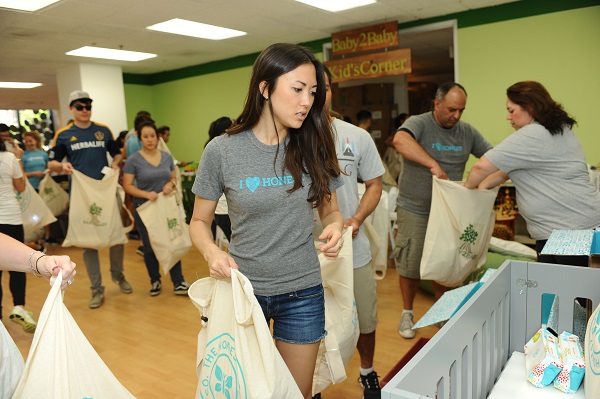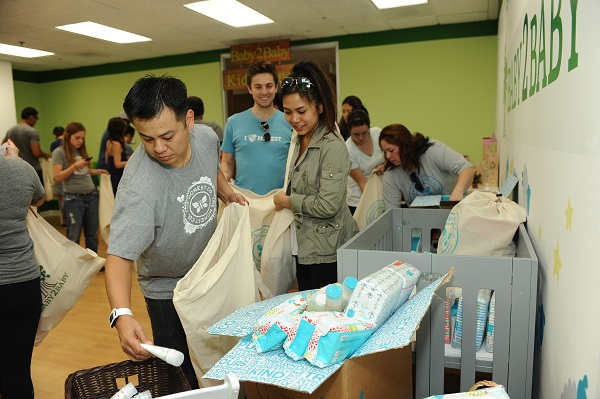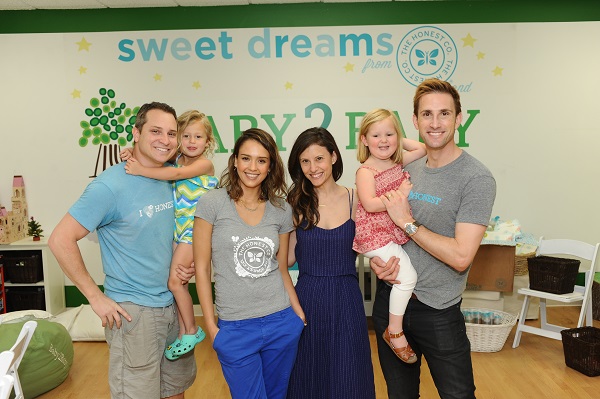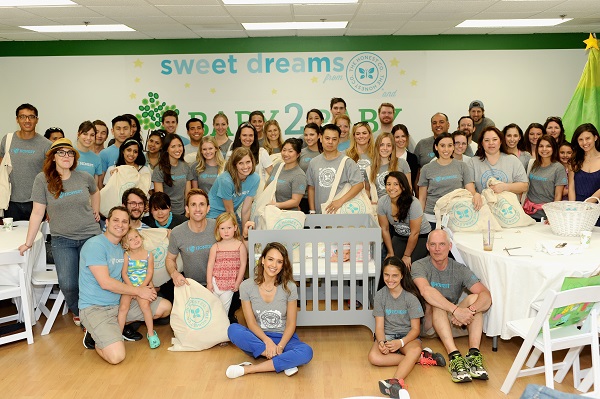 We're so proud to be able to offer Honest products to Baby2Baby, and we couldn't have done it without you!