Every day, your product purchases help support our community impact work, allowing us to fund access to safe products and advances in research that ultimately drive positive social impact we can all be proud of. We are thrilled to share that (with your help) we just reached an incredible milestone — since inception, The Honest Company has donated over 10 million diapers! Check out our total impact below.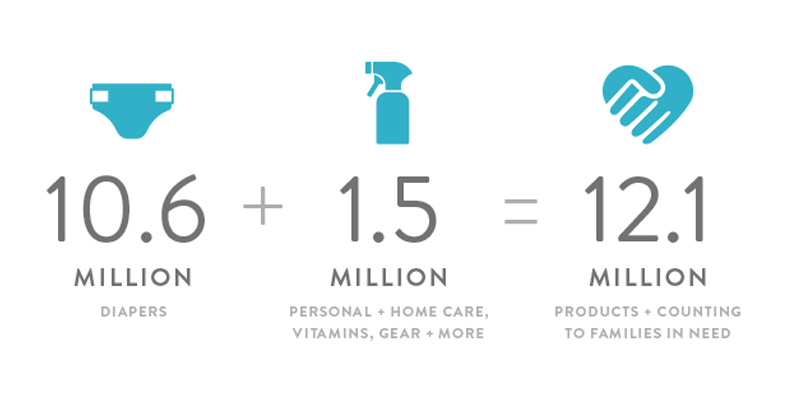 We owe a special thanks to Baby2Baby, who has been an invaluable partner in helping us further our mission to empower people to live happy, healthy lives. Over 5 million of our total diaper donations (plus over 500,000 additional Honest products!) have gone to Baby2Baby, who then distributes them to children and families in 20 cities across the United States. They recently joined us to reveal our 2017 Fall Diaper Collection and celebrate our ongoing partnership. Here are a few highlights from the event: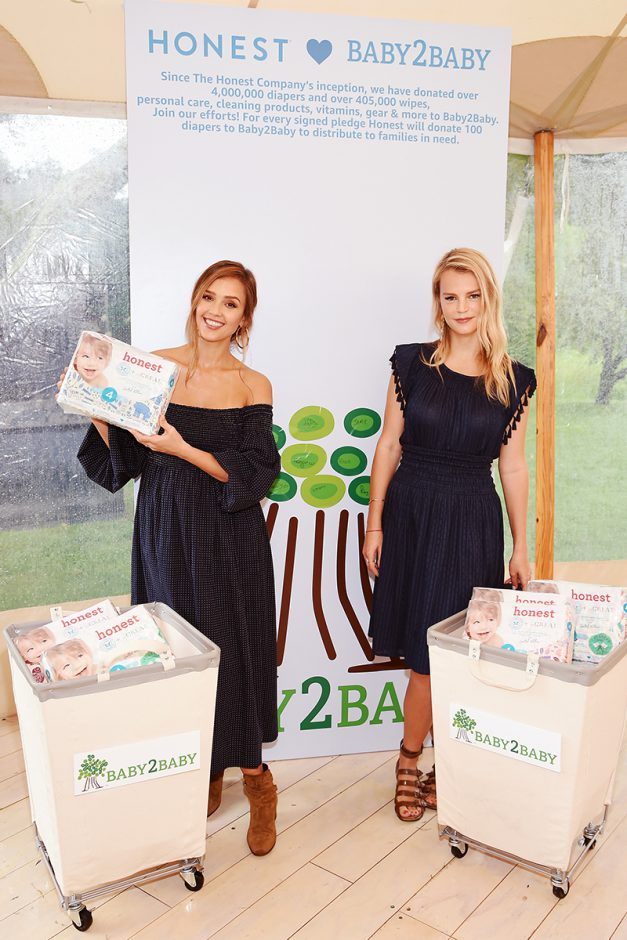 Another key partner of ours is National Diaper Bank Network, who works to distribute free diapers and essential products to targeted, local, underserved communities through their network of over 320 community partners in 46 states. Last year we donated over 1 million diapers through their network partners in conjunction with the White House #DiaperGap campaign, which was our single largest diaper donation to date. We've also worked with them to develop and distribute natural disaster relief kits to help provide immediate relief to families living in areas affected by natural disasters.
We are so proud to be able to work with nonprofit organizations like Baby2Baby and National Diaper Bank Network to help distribute our products to as many families as possible, who need them most.
Thanks again for helping us reach this major milestone and be sure to check back next week for the official launch of our 2017 Fall Diaper Collection!