Hurricane Sandy has killed at least 106 people in the United States. Power outages now stand at more than 1.3 million homes and businesses, down from a peak of 8.5 million.
As a native New Yorker, watching the news about the destruction that Hurricane Sandy has left in her wake has been heartbreaking.  Hearing what my family, friends—and all residents—are going through is truly unbelievable. Cars floating away, houses destroyed, people emptying out the contents of their home onto their front lawn to dry, no power, no heat, no place to stay.
But the one thing I can say about my tri-state area—we are resilient and brave.  Hearing about the NYU NICU nurses who walked down nine flights of stairs while respirating premature babies was awe-inspiring.
I have heard stories of people bringing containers of gas to those who were stranded; walking up and down their streets with blankets, food, supplies; and even opening their homes to strangers. As a social media marketer, I've paid close attention to friends, acquaintances, and bloggers posting on Facebook and Tweeting—offering shelter, food, heat, and coordinating donations—and it is amazing to see how people feel connected and want to help no matter where they are. This is especially important to me because I still want to help my home even though I am miles away.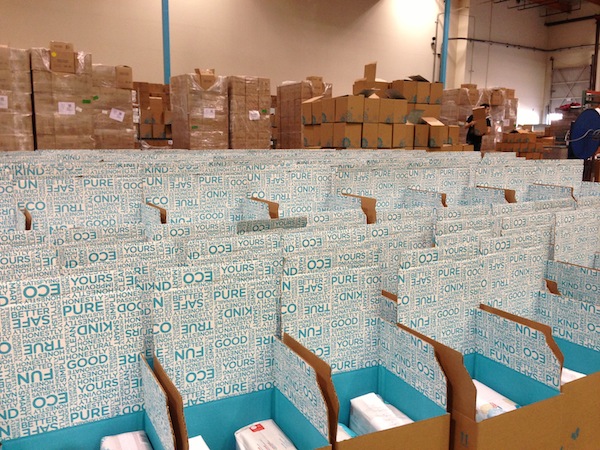 I feel lucky that the majority of my family and friends have gotten through the hurricane relatively unscathed, but the reality is – not everyone was so lucky.  Not everyone will have a house left standing…or a car in their driveway.   I encourage everyone to embrace the East Coast spirit of helping each other and do what you can.  Below are some ways from ABC News about how you can donate, including simply sending a text message to the Red Cross.
Red Cross:  All donations will provide shelter, food, emotional support, and other assistance to those affected by the storm. To donate, visit www.redcross.org, call 800-Red-Cross or text the word "Redcross" to 90999 to make a $10 donation.

Many Red Cross blood drives were canceled because of Sandy, so blood supplies are low in the areas affected the most. The Red Cross asks that those who can donate to schedule an appointment to give blood. The New York Blood Center is urging people to donate blood for those in the New York/New Jersey area. To donate, call 800-933-2566 or visit www.nybloodcenter.org.

The Salvation Army has dozens of mobile feeding units and shelters along the East Coast that are working to serve thousands in the most heavily hit areas. Visit www.salvationarmyusa.org to donate.

Feeding America has thousands of pounds of emergency food, water and supplies in the disaster zone that it is working to distribute to the storm's victims. To donate, visit www.feedingamerica.org or call 800-910-5524.

AmeriCares is providing medicine and other supplies to people affected by Hurricane Sandy. To donate, visit www.americares.org.

World Vision is distributing flood clean-up kits, personal hygiene items and emergency food kits to people hit by the hurricane. To donate, visit www.worldvision.org.

Save the Children is working to provide relief to families and their children. Visit www.savethechildren.org to donate.

Samaritan's Purse is asking for volunteers to help storm victims. To volunteer, visit their Web site.
Because Honest is founded on the idea of community and collectively working together to make this world a safer and better place, we are working in conjunction with Baby2Baby to donate diapers, wipes, and essentials that will be distributed to various local charities, shelters, and direct relief organizations to help those affected and assist in Hurricane Sandy rebuilding efforts.
New York is always in my heart, I hope you will keep the East Coast in yours during this time of rebuilding.
~ Honest Jen