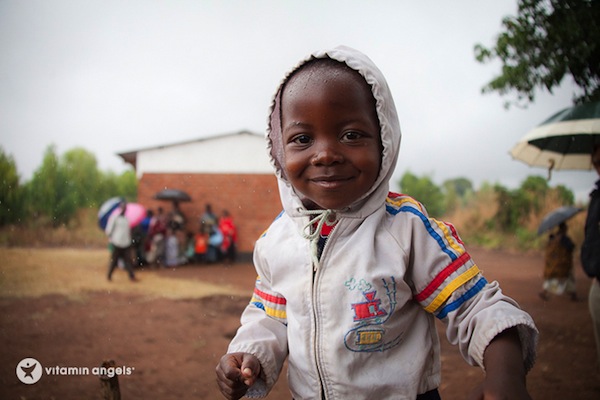 Twenty-five cents is all it takes to provide two doses of vitamin A to one child during their most vulnerable years (ages 6 months-5 years). Currently, it is estimated that over 127 million preschool children around the world may be affected by a vitamin A deficiency. And these two doses can alleviate vitamin A deficiency in children under 5, a solution proven to reduce overall child mortality by about 24% in at-risk populations.
So, in celebration of the launch of our Kid's Multi-Vitamins, we have partnered with the amazing non-profit Vitamin Angels to shed light on the importance of providing micronutrients to children around the world. 
For every like, share, and comment made on our Facebook post between August 16 and August 23, 2013, we will be donating 25 cents to Vitamin Angels, with a maximum donation of $10,000.
Vitamin A Makes a Difference for Babies & Children
According to UNICEF, infants are only born with enough vitamin A for the first few days of life.  If an infant does not continue to receive vitamin A through breastfeeding with a healthy, well-nourished mother or through other supplementation, he or she runs the risk of low immunity levels and ongoing vulnerability to infection and other common childhood diseases.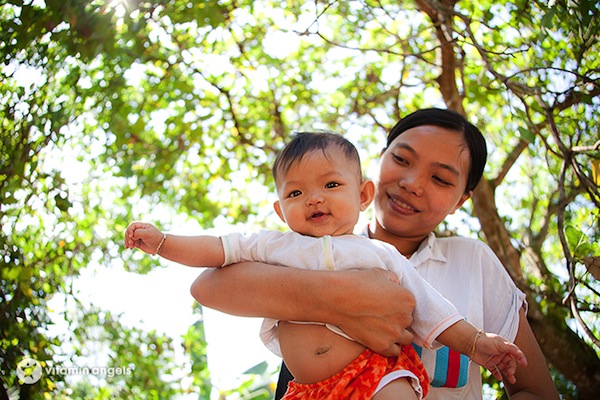 In developed countries, most common staples like milk, sugar, cereals, and oils have been fortified with essential vitamins and minerals for over 50 years as a matter of public health. Because of this prevalence, many people in developed countries are unaware of the dangers associated with a vitamin A deficiency because the issue has not personally affected them. Further underscoring why this issue might go unnoticed, this micronutrient deficiency is often called a "hidden hunger" because it is not felt in the belly—it directly impairs a child's ability to be mentally and physically healthy.
Micronutrient Programs Decrease Childhood Illness and Mortality
Thankfully, non-profits like Vitamin Angels are working to increase awareness about this form of malnourishment to ultimately decrease the associated childhood illness and mortality rate related to these deficiencies. Vitamin Angels has developed and implemented micronutrient programs around the world, delivering an affordable and successful approach to overcome this cycle. In fact, a panel of world economists analyzing global developmental challenges as part of the Copenhagen Consensus in 2008, determined that providing micronutrient supplementation to undernourished children was the number one priority for future growth.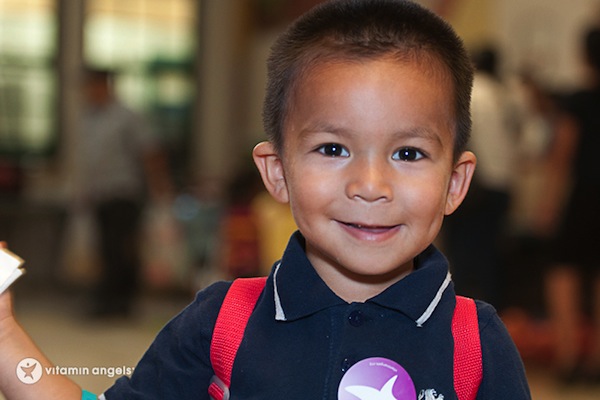 In addition to their micronutrient program, Vitamin Angels is also working to distribute multi-vitamins to children, pregnant women, and new mothers as they continue to build a foundation for good health. This is especially true in the United States, where hundreds of thousands of children still remain undernourished without other essential vitamins and minerals, even though they might generally receive enough vitamin A from the fortified food supply. Vitamin Angels's domestic programs work through grassroots organizations like food banks and pregnancy clinics to help provide children's and women's multi-vitamins to those at risk around the country.
How You Can Help
Want to get involved? Visit Vitamin Angels to find way, big and small, to make a difference. And don't forget to visit our Facebook page to share your support for this worthy cause.