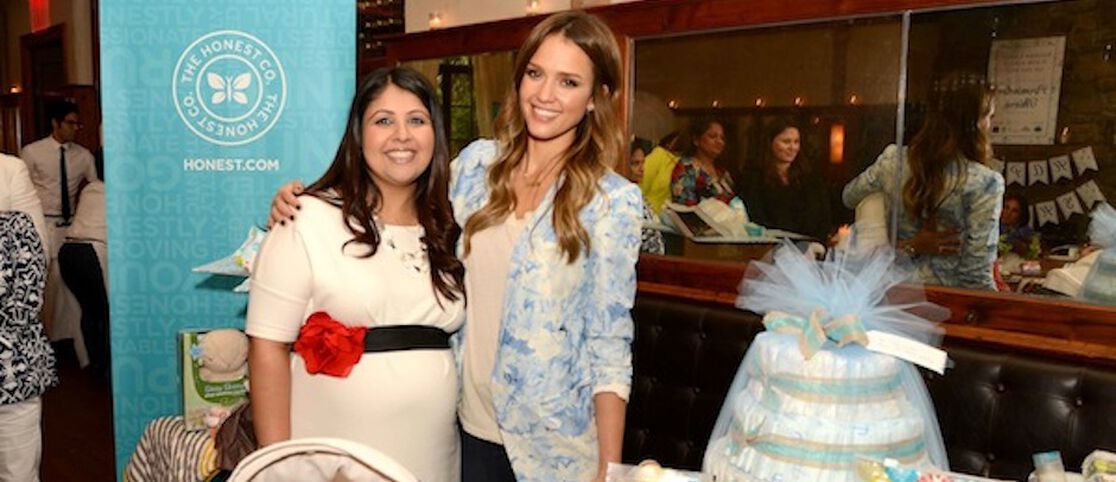 In March, we—along with our partners Land of Nod, Tea Collection, Hatch Collection, Orbit, Beco, Stonyfield, and Cloud B—launched the Honestly Ultimate Baby Shower as a way to say thank you and honor four deserving moms-to-be for their dedication to their families, service to their communities, and/or strength in overcoming adversity. We were moved and inspired by the nearly 1,000 essays we received (the outpouring of love from family and friends was amazing), and we're in awe of the nominees' spirit and personal stories.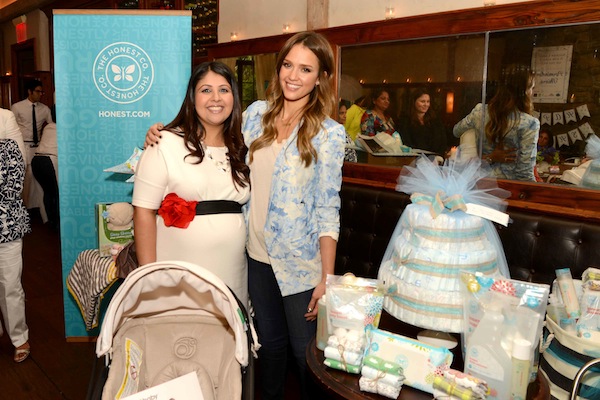 Today, we have the pleasure of introducing you to the first of the four contest winners. Perminder Thiara, the deserving mom-to-be and recipient of our Honestly Ultimate Baby Shower in New York City, embodies social goodness.  We found Perminder's story of co-founding the non-profit organization KiiRPA, which supports cultural awareness, female empowerment, and health education and services for Punjabi women, incredible. She explained to us:
This community shies away from breast cancer awareness and overall health awareness.  I reached out to the American Cancer Society for Breast Cancer for free pamphlets and also was able to partner with Project Renewal for a free mammogram screening campaign. Our first free health fair took place in 2011 where we offered free mammogram screenings to women over the age of 40 that were uninsured. These women never had a mammogram screening done in their lives…We continue to have the free screening for them yearly.
Did we mention that she does all this on top of parenting and a full-time job? Wow. Needless to say, we were excited to celebrate Perminder's service and dedication to her community, as well as the upcoming birth of her son.
Get to know a little bit more about Perminder in her own words…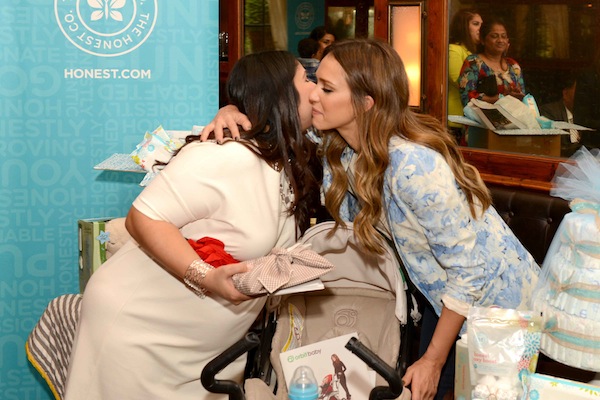 Honest: What surprised you most about winning the Honestly Ultimate Baby Shower?
Perminder: That I was picked out of thousands of nominees…To be a winner of the Honestly Ultimate Baby Shower, I felt like I won the lottery and was speechless.
Honest: What does it mean to your family to win the shower?
Perminder: I am a full-time working mom that is balancing my career with my family at home.  Sometimes it gets overwhelming, but I have the focus and dedication to create a safe and healthy home for my loved ones. This pregnancy is truly a blessing through all the hardships I have been through. I want other women who are going through the same experience to read my story and look at it as a ray of hope and not to give up. I have a wonderful family that supports each and everything I do. Hence, they are overwhelmed with joy to win this shower.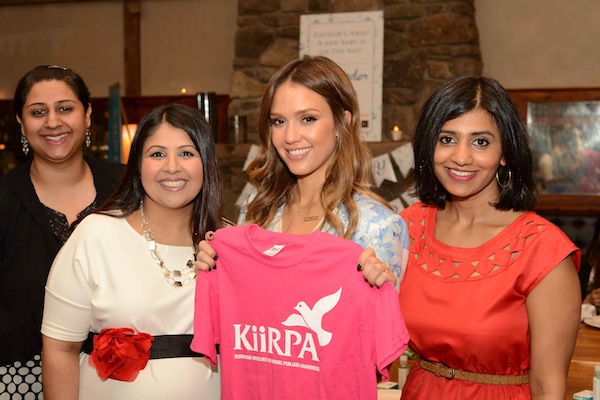 Honest: Why did you create a non-profit? Can you tell us more about its mission?
Perminder: In addition to taking care of my family, working and getting pregnant, my friends and I started a South Asian non-profit in 2010 called KiiRPA. KiiRPA stands for "Kurriyan (girls/women) Involved in Raising Punjabi Awareness." This is the first women-only non-profit organization, which aims to foster a greater understanding of Punjabi (South Asian) tradition, heritage, and culture by educating the youth while providing a social outlet for women. The essential purpose of KiiRPA is to encourage women to network, build a support system for one another, and become strong pillars in the community.  For more about our work and community involvement, please visit www.kiirpa.org.
[caption id="attachment_4785" align="alignleft" width="300"]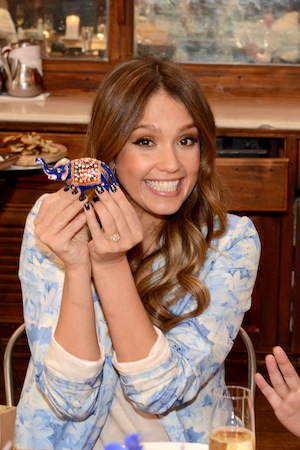 Guest of honor Perminder surprised Jessica with a gift—she gave her a beautiful elephant, a South Asian symbol for luck, to wish her continued success at Honest.[/caption]
Honest: What are you looking forward to most once your baby arrives?
Perminder: I can't wait to hold my baby in my arms!
Honest: What's one piece of advice you'd share with other parents about creating a safe, healthy, and nurturing home?
Perminder: It's a very tough job and it takes time.  You have to be patient and take it one step at a time.  Create a list and go through it one by one. Once you reach the end of the list, you will be so proud of what you've accomplished and the rewards for a safe, healthy, and nurturing home will be wonderful for your family.
Photographs by Patrick Hannaway.
We aim to provide you with the most honest and credible information possible. This article was reviewed for accuracy by The Honest Team and was written based on trusted sources that are linked at the bottom of the article.
blog_review_statement