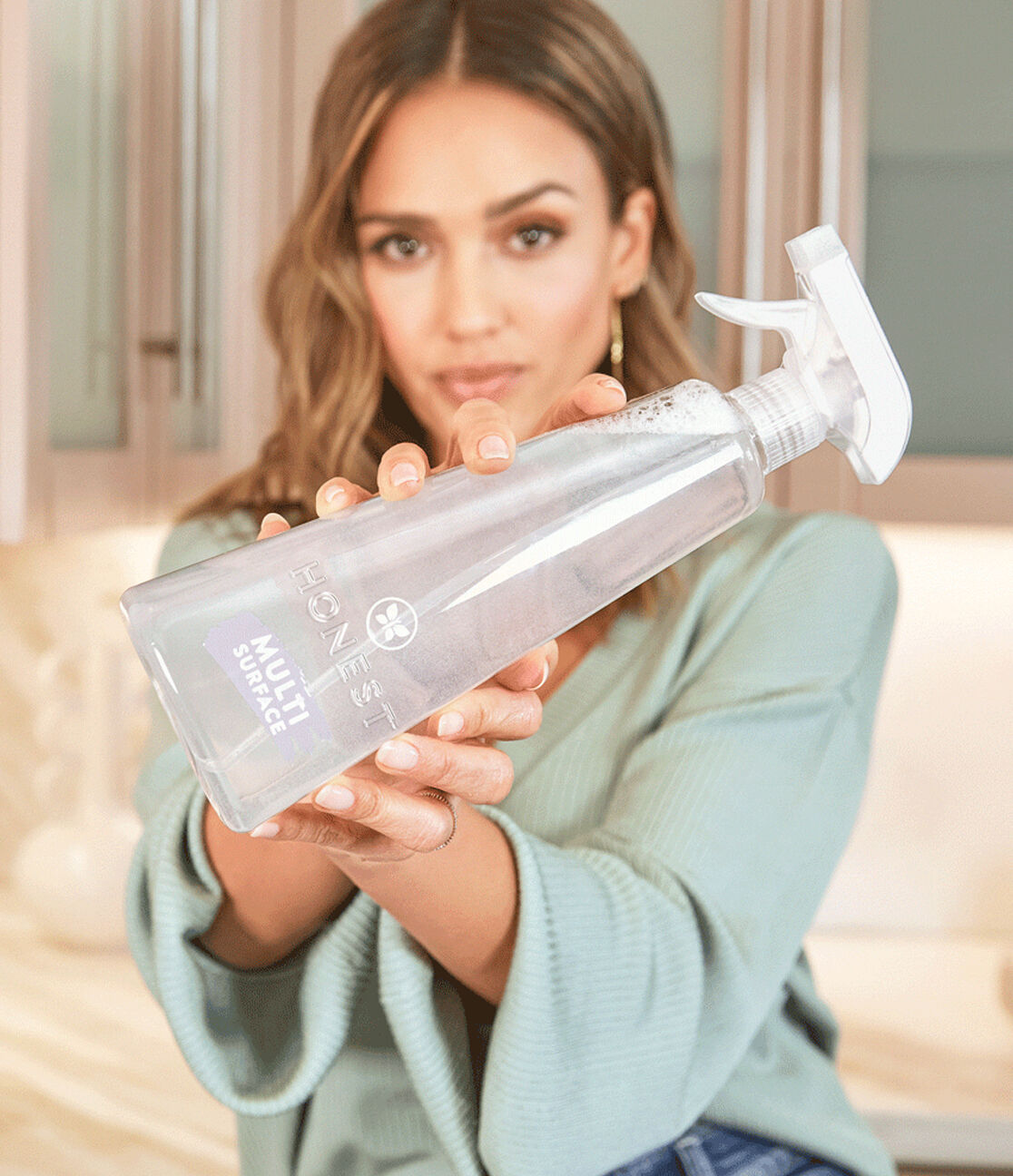 When it comes to living a sustainable lifestyle, the bar can seem high. While you may not be able to pull a Greta Thunberg and sail instead of fly on your next international trip, there are numerous other ways to improve your environmental impact this year.
In this article, we'll break down sustainability tips for even the busiest parents and overbooked entrepreneurs among us.
But, the most important tip we can possibly give you is to be gentle with yourself. Perhaps these tips are your first steps toward living a zero-waste lifestyle. Or maybe you can only incorporate one of the tips below while maintaining your sanity (and a functional home). Whatever the case, even small changes make a positive impact on the planet now and for future generations.
#1 Learn the Science, Trust the Science
When learning how to be more sustainable, even simple Google searches like "how to define Greenwashing" can lead to information overload. But, in order to really invest in an eco-friendly journey, you can't just trust the science—you also need to learn the science. Why?
A strong knowledge base will keep you motivated, even when you feel like the effort to live sustainably is just too much to handle.
Keeping a few climate facts at your fingertips will help you talk to friends, family, and strangers about your green choices.
Knowing the hard facts will help you separate the wheat from the chaff when choosing cleaning products, green beauty brands, and climate-focused online retailers.
To streamline your research about sustainable development, prioritize credible sources and raw data. And, remember that you don't need to memorize every piece of data you find about climate change, waste statistics, or national efforts to achieve carbon neutrality. Instead, pick a few quick tidbits that are hard to forget, like:
Food and plastic waste make up the two largest portions of landfill waste around the country.
In 2018, Americans only recycled 9% of the new plastics they generated.
Plastic recycling accounts for less than 10% of all recycled materials in the US.
These not-so-fun facts might be disheartening, but they're also motivating. Learning and staying up-to-date on climate facts makes it even easier to commit to sustainable living and share crucial knowledge with the people around you.
#2 Be Mindful of Single-Use Plastics
The factoids above indicate one of the most impactful ways you can make a difference when learning how to go green—taking an unflinching look at the role of plastics in your day-to-day life.
Ditching single-use plastics in favor of reusable materials is much easier than it sounds, and it doesn't even require a significant front-end investment. While picking up a reusable water bottle and a set of cloth grocery bags is an excellent place to start, you don't have to purge your home of every single-use plastic item right away.
Instead, finish using your plastic-encased cleaning solutions, makeup, or baby supplies, recycle the containers responsibly, and then replace those items with a refillable Clean Vibes Kit, mindfully-packaged clean cosmetics, and green-focused baby products.
Substituting single-use plastics in a piecemeal fashion instead of overhaul-style can help you stay on budget, adjust to new sustainable brands and products progressively, and avoid burnout while you learn how to be more eco-friendly.
#3 Scale Back on Driving
Despite the reduction in travel as a result of the COVID-19 pandemic, CO2 emissions in 2020 still reached record-setting highs. Unless you drive an all-electric car, your commutes, errands, and road trips contribute to CO2 release, which wreaks havoc on the earth's ozone layer.
Let's face it— driving is likely an everyday reality in your life. So, instead of quitting driving cold turkey, consider some ways you can simply reduce your time spent behind the wheel. Perhaps one of the following tips fits into your day-to-day life:
Walking, biking, carpooling, or using public transit for your daily commute
Hosting playdates in your backyard—and encouraging attendees to carpool to you—instead of trekking to a nearby park
Attending meetings and appointments virtually, instead of traveling to them, whenever possible
The benefits of reducing your driving are two-fold—you'll reduce your CO2 emissions and save money on fuel. While biking, walking, carpooling, and public transit won't be viable options in every circumstance, opting for these alternatives whenever possible will make a positive impact on the planet and your wallet.
#4 Make Smarter Online Shopping Choices
Whether you don't want to leave the house or you know you can't find a product you need in a store near you, online shopping is a convenient alternative to running errands in person. But, how much do you know about your online retailers' commitment to the environment?
Before clicking "Proceed to Checkout" on your next order, research online stores' sustainability policies. Does the retailer you chose:
Use minimal packaging to reduce waste?
Promote recycling or reusing their product packaging?
Use recyclable or reusable containers?
If the online store of your choosing doesn't show a commitment to sustainability, reconsider their products' places in your everyday life. If you can live without their products or find something comparable from a more eco-friendly brand, adjusting to a more conscious choice can significantly reduce your carbon footprint.
#5 Embrace Recycling
What does your recycling situation look like at home?
For stay-at-home or single parents, adding recycling to the docket of daily chores can sound like a hassle. But, recycling plays a crucial role in reducing nationwide energy consumption—for instance, producing one ton of recycled plastic instead of "virgin" plastic saves 16.3 barrels of oil, 5,774 kilowatt-hours of energy, and 30 cubic yards of landfill space.
Let's debunk some common misconceptions about recycling:
It's hard to get recycling bins – Most jurisdictions offer free recycling bins, which they'll deliver right to your curb on the next garbage pickup day.
Recycling guidelines are confusing – Most containers display symbols that indicate whether or not they're recyclable. While you should double-check your local recycling center's guidelines, it's easy to remember which containers can be recycled once you get into the habit.
Recyclables have to be cleaned and sorted perfectly – You should make an effort to sort and clean your recyclable waste as well as you can. Though most recycling centers use automated machines to sort products, if items still contain residual product, recycling facilities may not accept the items in an attempt to prevent damage to machinery.
Pro-tip: You don't have to walk out to the recycle bins every time you finish using a container. Keeping a separate bin or brown grocery bag in your kitchen, in the car, or in your workspace makes it easy to simply dump the contents into your bin all at once on garbage day.
#6 Don't Get Discouraged
You may be wondering just how using conscious products and making more planet-friendly choices can really impact the world.
Just like anything else, individual choices alone can't impact powerful, global trends—but small efforts from everyone certainly can. By living a greener, more sustainable lifestyle, you join a movement of people who want to make a difference for the planet, and more people leads to more power. Large groups have the power to:
Pressure their local waste agencies to implement more recycling infrastructure
Influence local, state, and federal politics by electing sustainability-focused representatives
Organize large-scale efforts to educate the public and create cultural, systemic change
When you bring your own bags to the grocery store, choose eco-friendly retailers, and make the effort to recycle, you're not alone—your efforts to make the world a greener place are crucial, and even the smallest changes make a difference in your community and beyond.
#7 Spread the Word
The sustainability movement can't succeed without buy-in from billions of people. While you likely don't have a platform of that size, you can still encourage others to make greener choices.
You should be proud of the choices you're making to improve the health of the planet—shout that intention from the rooftops! There are countless ways to spread the good news about environmentalism. Consider doing one of the following to encourage people to join you:
Make a post in your community's social media groups.
Recommend brands that align with your sustainable efforts.
Ask your neighbors about their recycling efforts and offer to help them get started.
Organize recycling challenges or community meetings about sustainable development.
Even if you only convince one person to recycle their plastic bottles, that person has the potential to do the same, creating a domino effect of converts to the eco-friendly cause.
Honest is Dedicated To A Better Future
There are countless ways to be more sustainable, but even if you can only adapt to one of our suggested tips, you'll make a significant difference in the movement for a healthier planet.
At Honest, we know that it can seem difficult to incorporate eco-conscious choices into your day-to-day life. That's why we're making it as easy as possible to find mindful products that work for your needs and your lifestyle. Start your journey to conscious living by investing in reusable cleaning kits, like our Multi-Surface Cleaning Kit, Bathroom Refillable Cleaning Kit, or Glass Refillable Cleaning Kit. Our products are easy-to-use, affordable, and effective—just ask our community of eco-conscious customers.
Whether you're looking for self-care products in compostable, tree-free packaging, baby supplies that won't break the bank, or cleaning solutions that leave your home squeaky-clean, Honest's products will defy your expectations of green living.
Sources:
National Overview: Facts and Figures on Materials, Wastes, and Recycling. US Environmental Protection Agency. https://www.epa.gov/facts-and-figures-about-materials-waste-and-recycling/national-overview-facts-and-figures-materials
CO2 Emissions. International Energy Agency. https://www.iea.org/reports/global-energy-review-2021/co2-emissions
Chiodo, G., Polvani, L. M., Marsh, D. R., Stenke, A., Ball, W., Rozanov, E., Muthers, S., & Tsigaridis, K. (2018, May 15). The Response of the Ozone Layer to Quadrupled CO2 Concentrations. American Meteorological Society. https://journals.ametsoc.org/view/journals/clim/31/10/jcli-d-17-0492.1.xml
Frequently Asked Questions: Benefits of Recycling. Stanford University. https://lbre.stanford.edu/pssistanford-recycling/frequently-asked-questions/frequently-asked-questions-benefits-recycling
The Guardian. Just 100 Companies Responsible for 71% of Global Emissions, Study Says. https://www.theguardian.com/sustainable-business/2017/jul/10/100-fossil-fuel-companies-investors-responsible-71-global-emissions-cdp-study-climate-change
We aim to provide you with the most honest and credible information possible. This article was reviewed for accuracy by The Honest Team and was written based on trusted sources that are linked at the bottom of the article.
blog_review_statement