The Mission
Collect enough non-perishable food to assemble 160 full Thanksgiving meals-in-a-box for local families in need this holiday season. In order to do this, the entire company was split into 10 teams and then randomly assigned to specific food groups. Each team was responsible for collecting 160 individual items of their assigned food (for example, Team Green Beans was responsible for collecting 160 cans of green beans). Teams were then required to present a full 160-count collection in order to participate in the main event.
***Why 160 boxes? That is one box per every one Honest employee!
The Main Event
Part I — The Contest 
Upon entering the contest, teams could earn "donation dollars" for winning different competitions in Project Thanksgiving. The winning team in each category could then donate those earnings to the non-profit of their own choosing. Categories for competition included: Best-In-Show, Best Team Spirit, Best Stacked Food Tower, Best Team Name, and many more.
Here were the entries:
Jack and the GREEN BEANstalk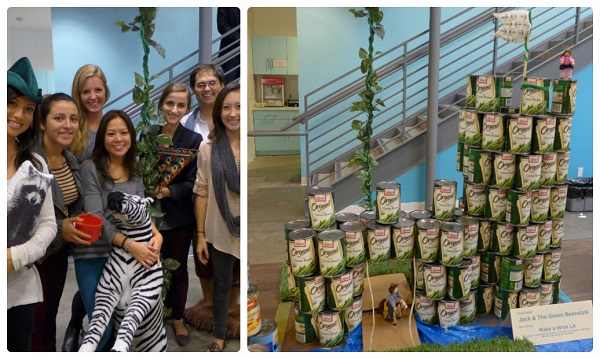 The Hoover Yam, presented by We Be YAMmin'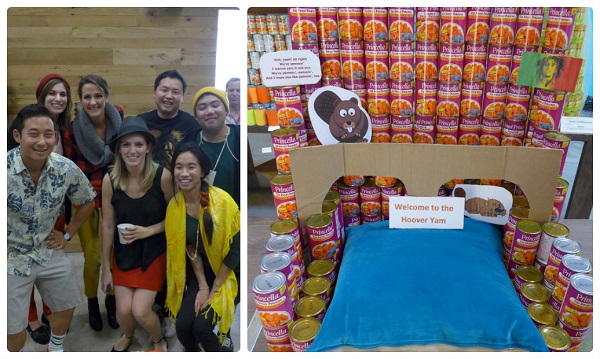 Cranberry BOSS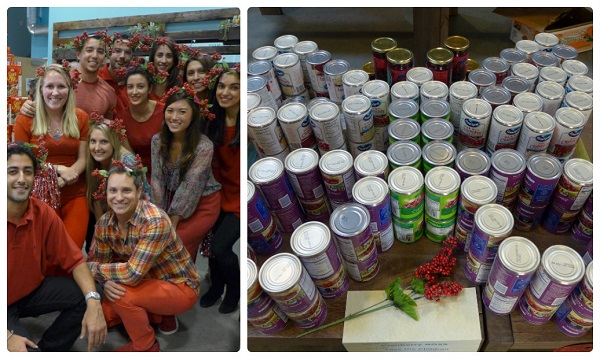 The Honest PUMPKIN ship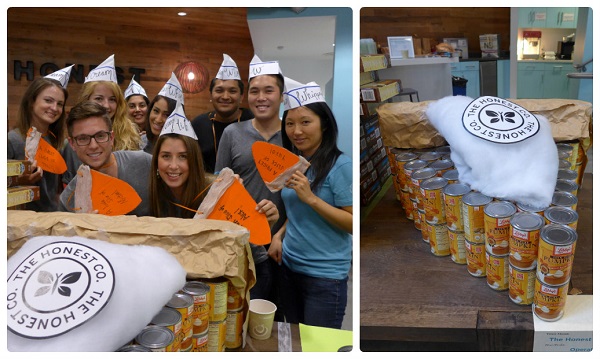 This is gooooood STUFF
Best of SPUDS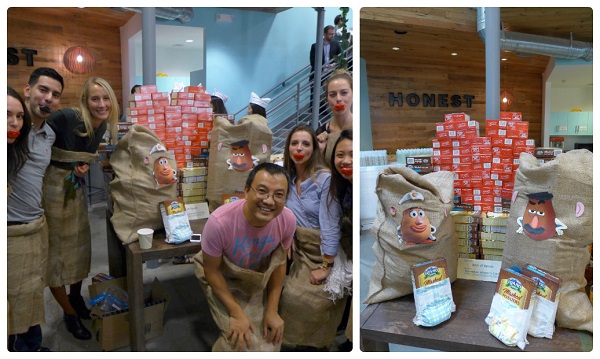 Groovy GRAVY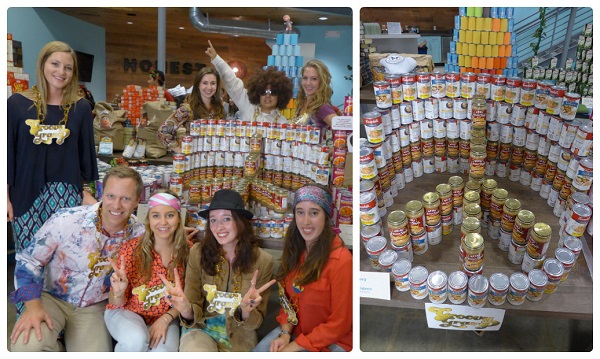 TGI "Pie" Day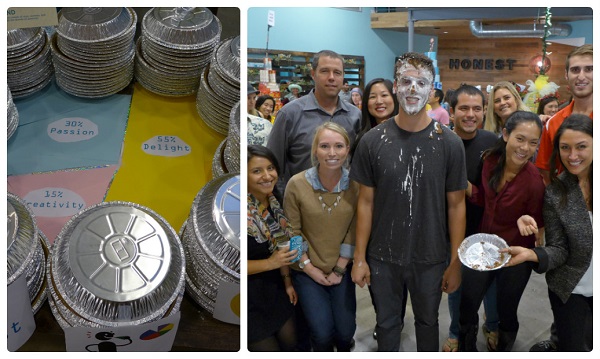 Sweet CORNucopia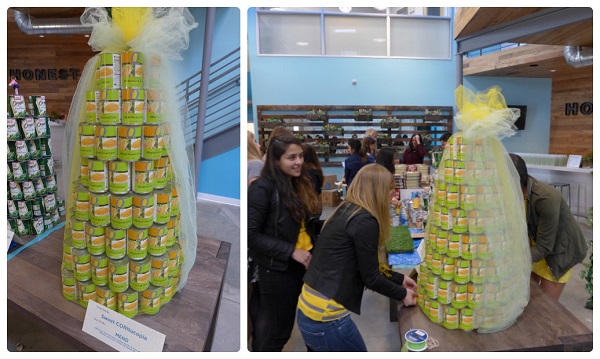 Peach Gobblers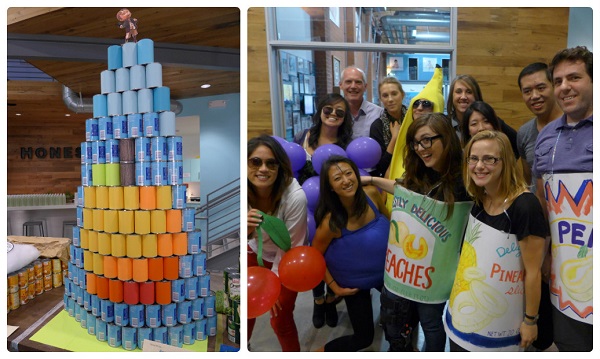 In the end, the following winners were announced:
Several other fun awards like, "Best Use of Honest Packing Materials" and "Best Potato Sack Style" were also awarded so that all non-profit beneficiaries would receive a donation by the end of the event.
Part II — The Meal Boxes
After the competition, and with all of these food towers ready to go, Honest employees assembled full Thanksgiving meals in boxes (Honest box decorations courtesy of our Warehouse Team!) for local families in need. In total, 160 full meals were assembled for pick-up by our Thanksgiving non-profit partner, St. Joseph's Center.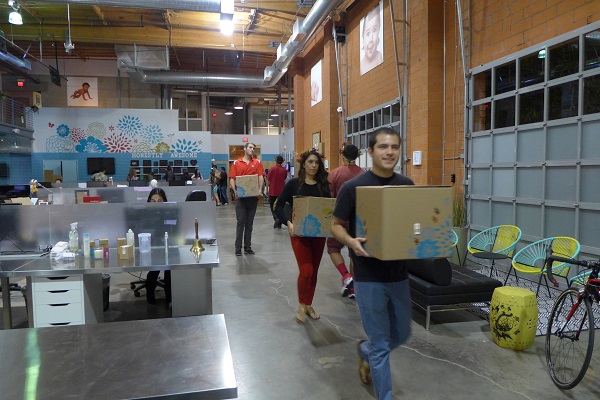 The Meal Box Beneficiary
The St. Joseph Center, located in Venice, CA, serves working poor families, as well as homeless men, women and children of all ages residing on the Westside of Los Angeles. The families served by the St. Joseph Center are literally our neighbors here in Santa Monica so this partnership was the perfect way for us to be able to give back in our own neighborhood. St. Joseph's hopes to provide 800 Thanksgiving meals this holiday season and we are proud to be able to assist in making that happen.