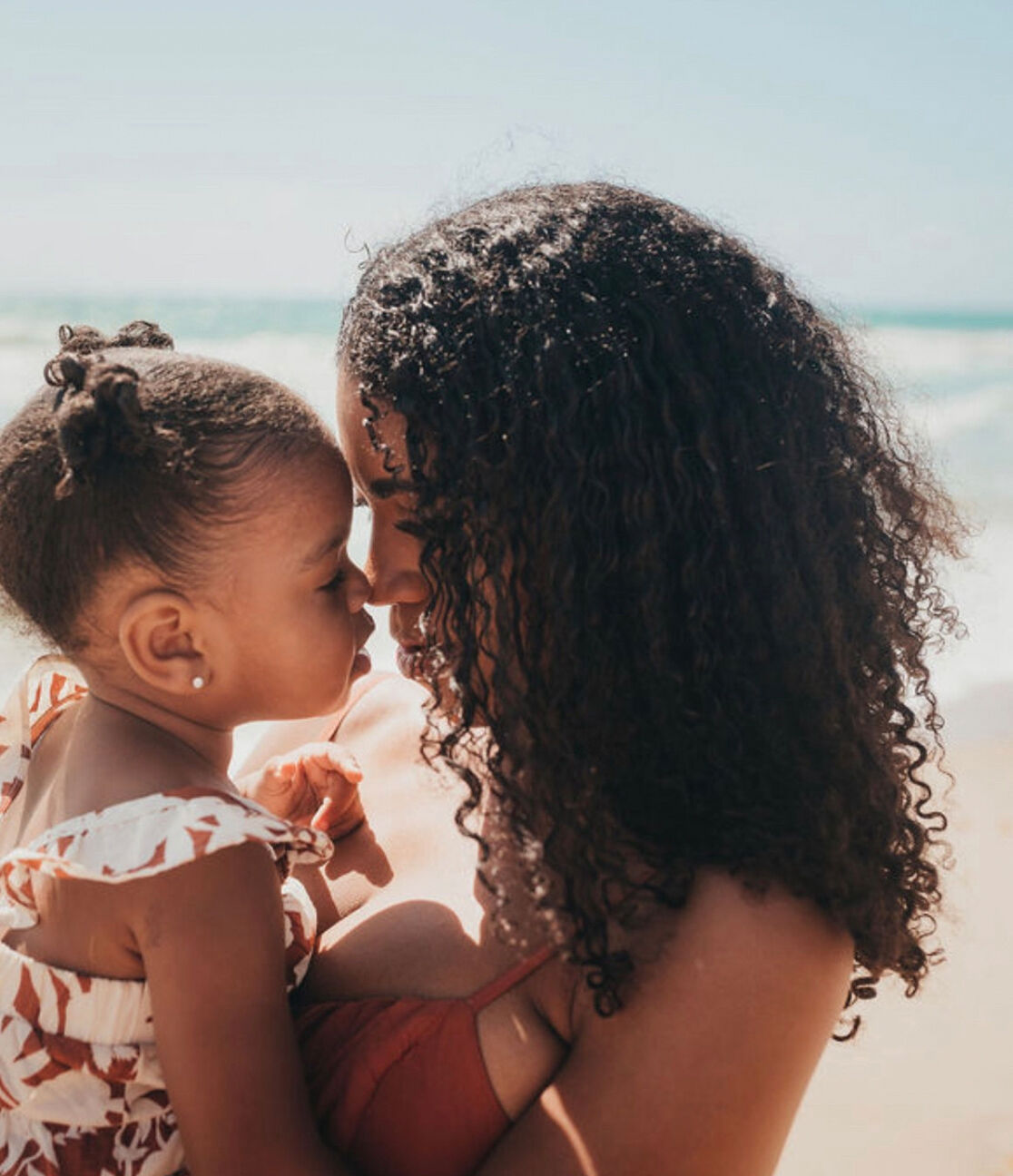 We sat down with lifestyle blogger and Honest Mama @destiniliann. Here's a sneak peak into her Honest faves and beauty tips + tricks!
As a new mom, what Honest essentials are in your diaper bag?
Destini: Two of my diaper bag staples are an honest diaper and honest baby wipes. Depending on how long we're out will determine how many diapers I'll pack but I always keep the baby wipes case full because the honest wipes are so absorbent I can use them for spills, to clean my daughters face, they go far beyond just diaper changes!
What's one Honest product you won't leave the house without?
Destini: During a global pandemic the one honest product I can not leave the house without is the clear & free hand sanitizer spray. I'm a flight attendant, my daughter isn't in daycare and we love the park so between the germs at the airport, the grocery store and the playground I can live without a trusted fragrance free hand sani!
What would you tell yourself as a new mom?
Destini: Get the R&R girl! I know as a new mom we try to prioritize baby and think to ourselves if it's isn't a spa day or a nice dinner out it isn't true rest and relaxation. We aren't 'treating ourselves', but diapers delivered to your door step is a treat. A 30 minute shower with a little eucalyptus can be restoration! And I know grocery shopping alone isn't glamorous but it's definitely a more relaxing experience without a baby! So lean into those 'small moments' of alone time and simplifying your life in any ways you can..
What advice do you have for first time parents?
Destini: Trust your gut! All the mom gurus, all the doctors, all the aunts and grandmas in the world (combined) don't know your baby better than you do! If you feel something is off get a 2nd opinion. If something is working for your family, don't fix what isn't broken. Nobody has it all figured out and we're all learning and while you can rest assure you don't know it all, you do know your baby so walk in that confidence momma!
What are your game-changing beauty tips + tricks?
Destini: For me less is more. I secretly enjoyed quarantine because I was able to give my skin a break from makeup… that combined with getting pregnant, I became much more conscious of how I was treating my body. I started using tinted lip balms instead of lip stick, tinted moisturizers instead of heavy foundation & I found I looked just as beautiful even without all the extra ingredients and matted look!
What does sustainability mean to you?
Destini: Sustainability is a way of living, keeping the future in mind when making lifestyle choices and building habits that create positive ripple effects. It's asking yourself what habits can I create that I can sustain? How do these habits help sustain a better life for myself and my planet? An easy one for my family was single use plastic… we can sustain not purchasing water bottles, or zip lock bags (and so can our wallets haha) by investing in a few insulated cups and reusable bags. It doesn't have to be this huge grand gesture but if we all just do our part, big or small, we'll for sure leave a better planet for our children.
We aim to provide you with the most honest and credible information possible. This article was reviewed for accuracy by The Honest Team and was written based on trusted sources that are linked at the bottom of the article.
blog_review_statement