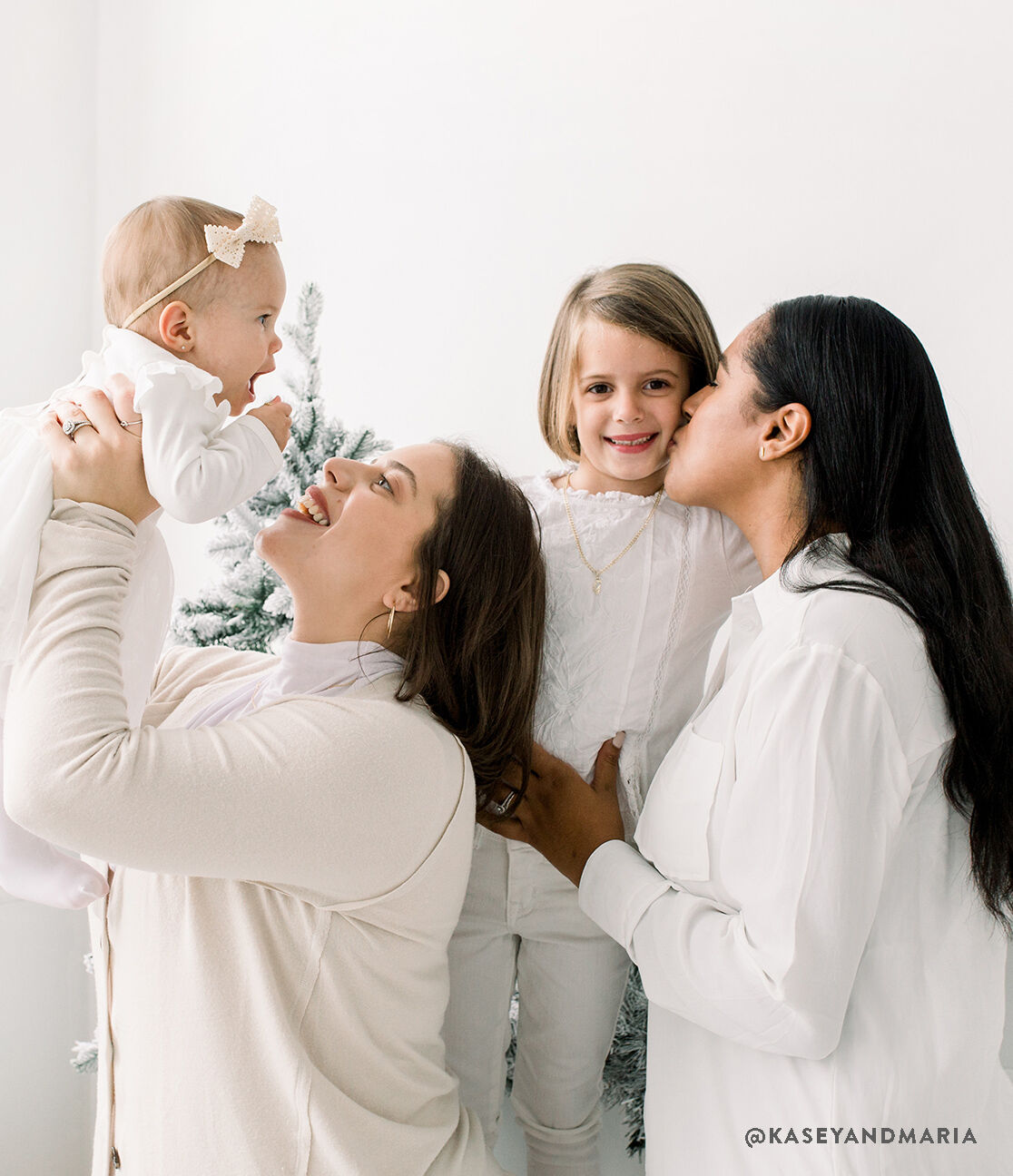 We sat down with lifestyle blogger and Honest Mama @kaseyandmaria. Here's a sneak peak into her Honest faves and beauty tips + tricks!
As new moms, what Honest essentials are in your diaper bag?
Kasey and Maria: Hazel will be two soon but from the moment she was born our diaper bag essentials include 2-3 diapers, travel size pack of baby wipes, spray diaper ointment and hand sanitizer, all of which we get via our monthly subscription box.
What's one Honest product you won't leave the house without?
Kasey and Maria: We can't and won't leave the house without honest baby wipes. When you have kids, there are always dirty faces and sticky fingers that need a good wiping.
What would you tell yourself as a new mom?
Kasey and Maria: We'd say, you're doing a great job. There's no rule book to follow but every single day you wake up and give it your all. That says a lot about you as a person, but most importantly a mom.
What is your favorite parenting hack?
Kasey and Maria: Always cook enough food for at least two meals. Any time that you can ditch the extra chores (like daily cooking) is a little bit of breathing room that you gift to yourself.
What are your game-changing beauty tips + tricks?
Kasey and Maria: Feel free to skip all of the fancy beauty serums but do don't ever forgo sunscreen. It's a must in our daily routine and whatever you do, do not ever go to bed without washing your face.
What's your morning ritual?
Kasey and Maria: We try to wake-up with time to spare but that's not always the case these days. As a family of 4 there's always something that someone needs, a chore to take care of or a little human to comfort. Since we've already planned our outfit the night before, it helps us be on the move, on-to breakfast and getting the kids ready and out the door much faster.
We aim to provide you with the most honest and credible information possible. This article was reviewed for accuracy by The Honest Team and was written based on trusted sources that are linked at the bottom of the article.
blog_review_statement