The Honest Company believes we're in this together. It's about reaching out, as an Honest family, to the members of our communities that we don't see every day. Knowing that more people have a chance to lead safer, healthier lives helps us all sleep easier at night! That's why it's appropriate that our most recent Social Goodness efforts focused on National Sleep Safety month. It might shock you to know that accidental suffocation and sleep-related issues are the leading cause of death among babies between 1 month and 1 year of age. With all the huge developmental milestones babies experience in their first 12 months of life, creating safer sleep environments matters for all the communities we share.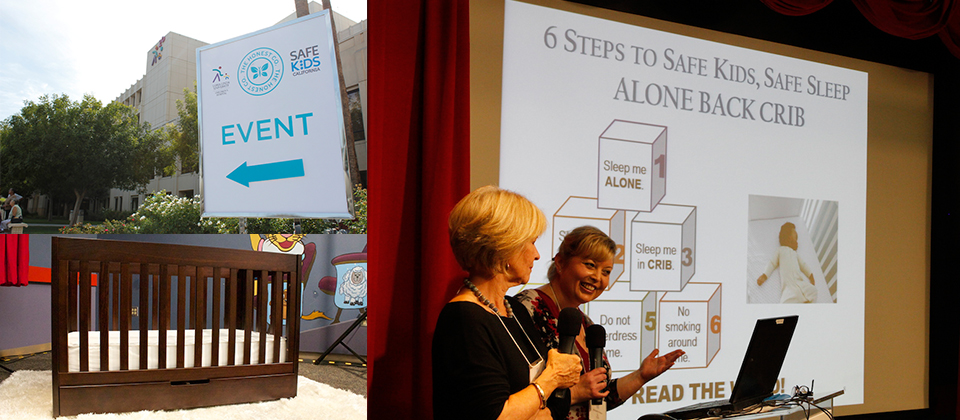 This month, we're proud to announce the launch of our Safe Kids, Safe Sleep initiative in partnership with the Safe Kids Coalition. Through this effort, Honest is delivering safe sleep education and donating 200 cribs through our Buy One, Give One program to under-resourced families in the Inland Empire, Orange County, and Los Angeles, CA, and Austin, TX. This series of education and donation events in our communities will ensure that more families have access to the basics of sleeping safe and sound and put their learning into practice to create healthier homes right from the start.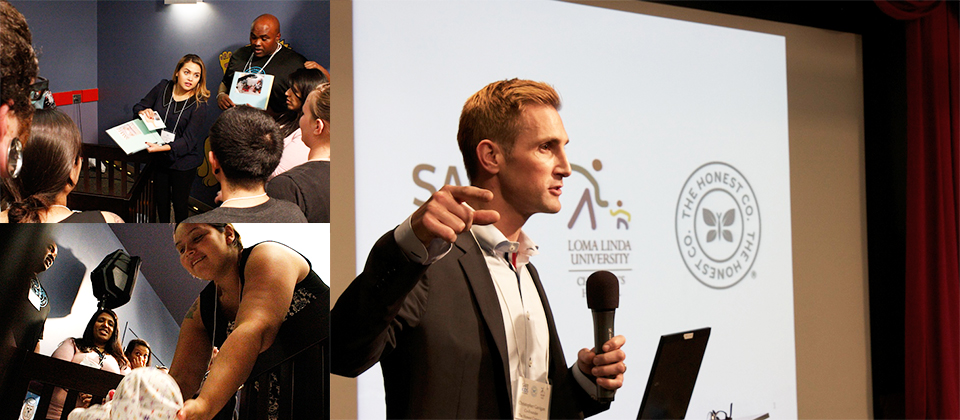 On October 17th, Honest co-founder Christopher Gavigan joined child safety advocate and Safe Kids California President, Katie Smith, to speak to the importance of this partnership and kick off the Safe Kids, Safe Sleep initiative with our Ontario Warehouse employees, 20 at-risk families and the Loma Linda Children's Hospital in Loma Linda, CA. As Honest Christopher noted, with over 1,000 babies dying from sleep-related suffocation this year alone in the United States, "every family needs to be aware."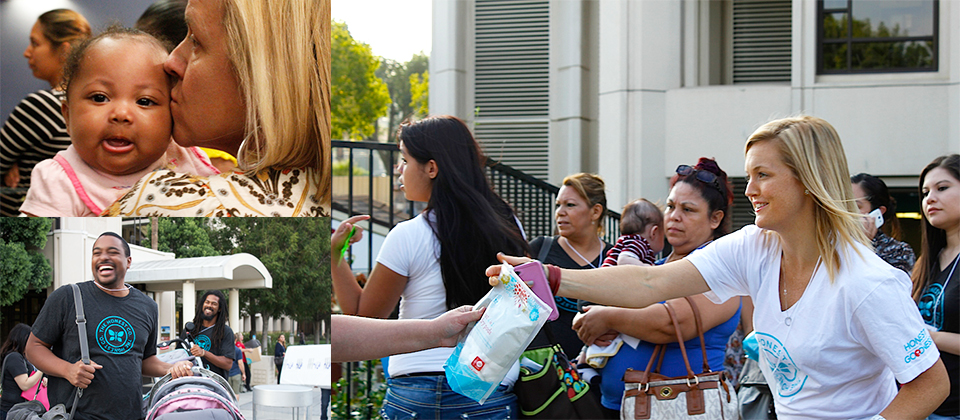 Led by Safe Kids Coalition members, each city's kick-off session pairs Honest employees with families for an hour-long class that includes the basics of safe sleep, quizzes, and live practice demonstrations, including crib assembly. Each attendee signs a pledge to abide by their ABCs as recommended by American Academy of Pediatrics guidelines: Babies should always sleep alone, on their back, and in a crib. Families then receive a crib and mattress from Honest, as well as a diaper bag of Honest essentials--all delivered with delight from Honest team members!
We continued our Safe Kids, Safe Sleep initiative in Orange County with families served by the Child Abuse Prevention Center…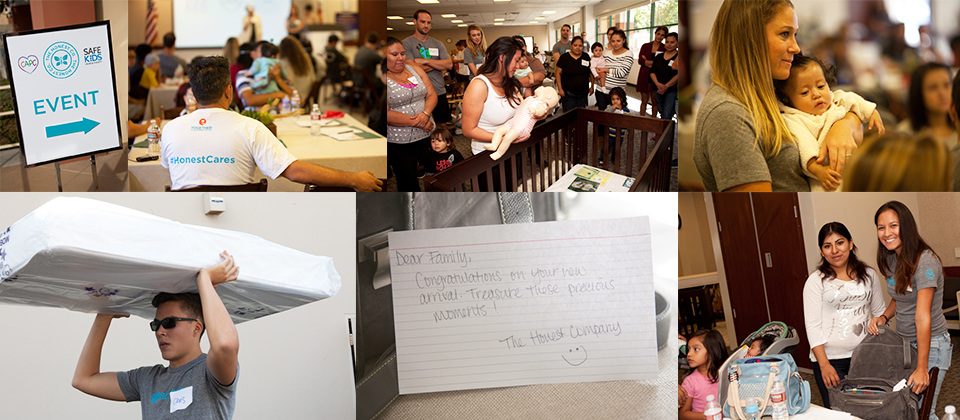 And took our initiative on the road to Austin Travis County Integral Care with Safe Kids Austin in Texas…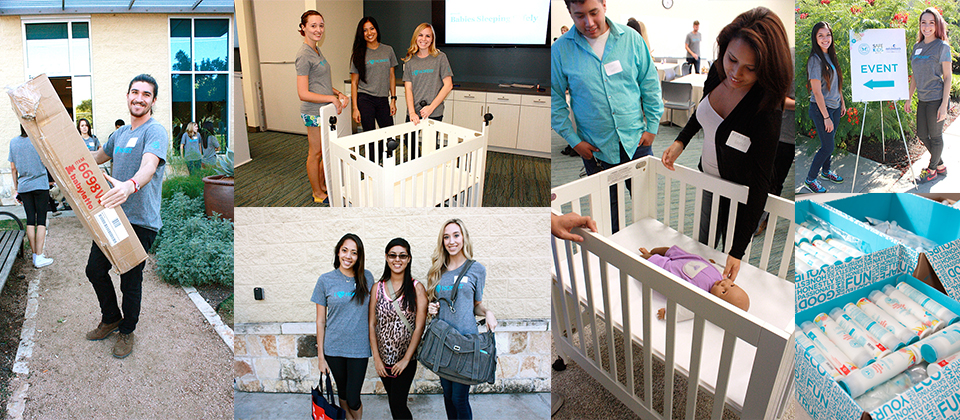 On November 14th, we'll be collaborating with Baby2Baby to deliver child safety education and products to families at Children's Hospital Los Angeles. Over the next three months, Safe Kids Coalition will build upon the successes of the Safe Kids, Safe Sleep program and continue to deliver safe sleep education and Honest cribs and essentials to even more families that they serve.
One Inland Empire attendee who was due in 3 weeks and didn't have the means to provide her baby with a crib or supplies let us know what these classes meant to her: "I'm so grateful to The Honest Company for taking an interest in our community...This is a dream come true for us, and such an amazing thing you're doing." Take it from us: We're grateful to have the chance to show how much better we can be together.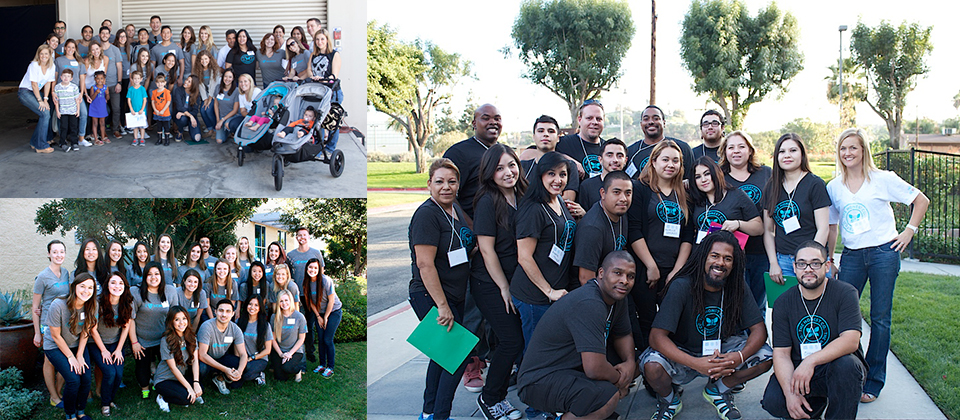 Thanks to our Honest Social Goodness lead - Laura Probst, Safe Kids Coalition and all the dedicated Honest employees who participated for being a part of the Safe Kids, Safe Sleep initiative. Here's to sweeter--and safer--dreams!