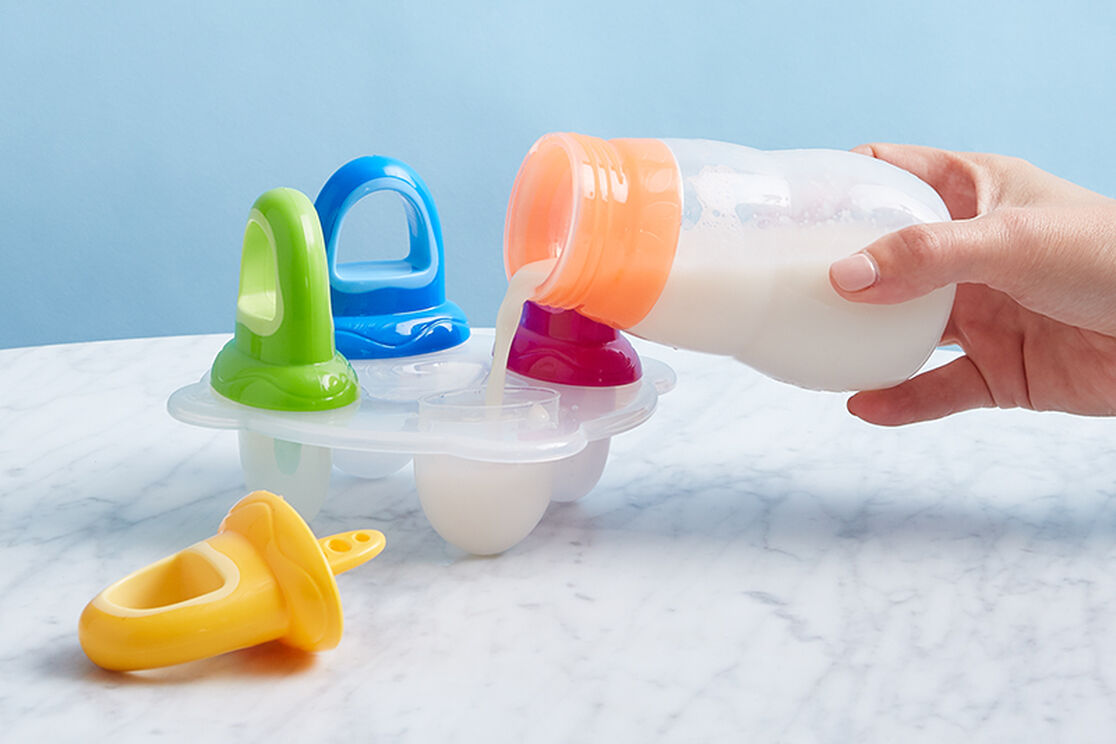 We all know the incredible benefits of breastfeeding, but bet you didn't know about this one yet. You can freeze your breast milk in a popsicle mold and your little one can suck on it to help soothe uncomfy teething times. Here's the easy recipe and some guidelines to know about:
What You Need:
4 ounces of fresh breast milk*
Popsicle mold
(Yep! That's it)
*Breastmilk that has already been thawed should not be used for this recipe as it it not recommended to re-freeze breast milk.
Yummy tip: If your baby has been introduced to solids, you can add fruits and veggies, like avocado, sweet potato or pear, and blend them until completely smooth to avoid a choking hazard.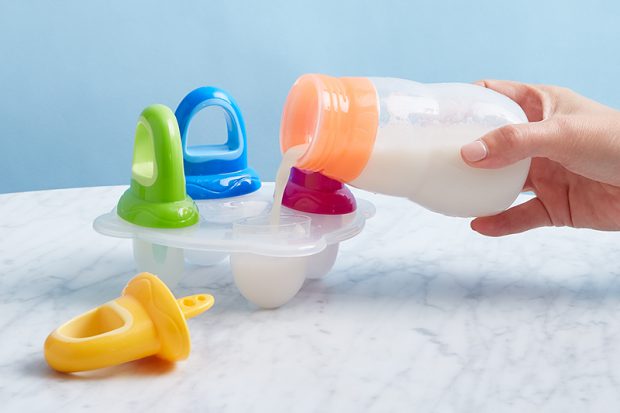 How to Do It:
Pump breast milk into a bottle (if you're using fruits and veggies, add them to a blender with the milk).
Carefully pour your milk or the super-smooth blended mixture into a popsicle mold. Here's our favorite one.
Cover tightly with a lid or plastic wrap.
Freeze until solid.** It takes a few hours.
Serve! If your little one can't quite hold a popsicle yet, help them gently rub the icy treat on their gums.
**These popsicles can remain in the freezer for up to 6 months.  Make sure that the container is sealed tightly and that you label with a date. Store in the back of the freezer to prevent any thawing when the freezer door opens.  
How awesome is that? We can't wait to see your creations. Send us your popsicle pics on instagram by tagging #ThatsHonest
We aim to provide you with the most honest and credible information possible. This article was reviewed for accuracy by The Honest Team and was written based on trusted sources that are linked at the bottom of the article.
blog_review_statement