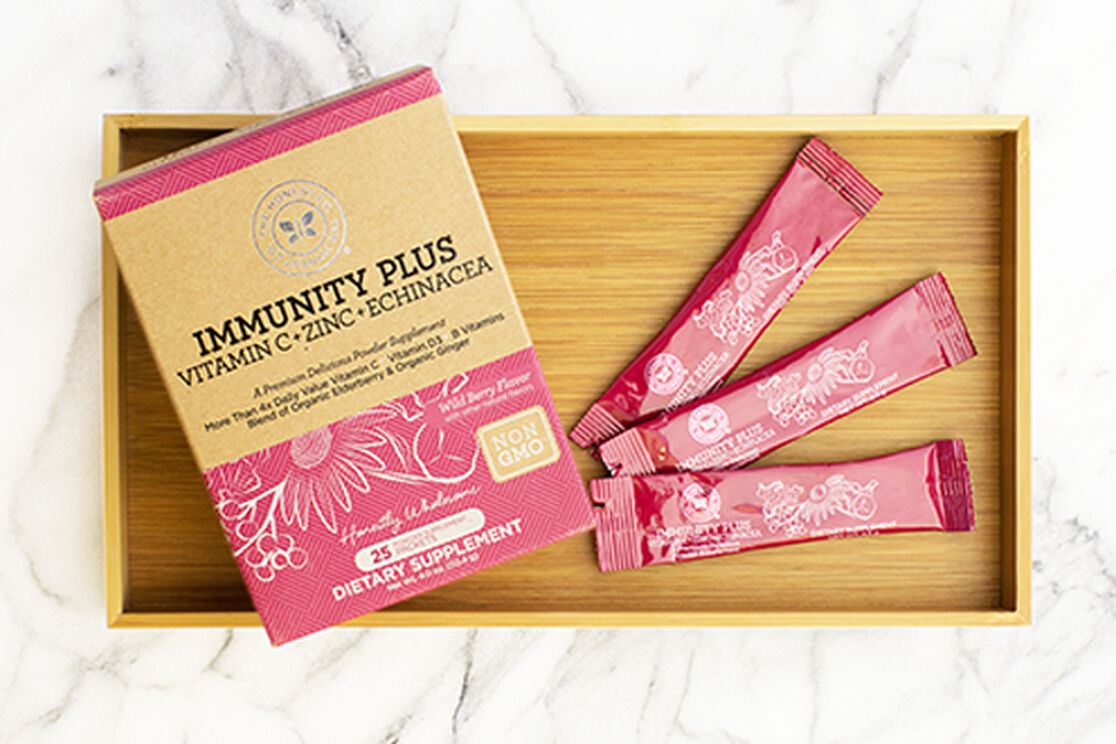 With the expertise of health professionals and the support of science and research, the Honest family is dedicated to bringing you the latest innovations to help you be healthy and happy*. That's why we're delighted to announce Immunity Plus is here! Made without GMO† ingredients, this premium, powdered supplement contains high-quality Vitamin C, Zinc, Organic Echinacea, Organic Ginger, and other organic botanicals.  
This premium new product was made with the whole family in mind, and will replace our Immunity Defense and Kid's Immunity Boost supplements. Your supplement cabinet is about to get a lot less cluttered!
Why you'll love it!
Vitamin C + Zinc in addition to organic botanicals help support a healthy immune system*.

High-quality ingredients made without GMOs†.

Made for the whole family (kids, moms, and dads) to use.

Pre-measured, on-the-go stick packs easily mix with foods and liquids, taste great, and ensure freshness.

Organic botanical blend includes Echinacea, Elderberry, Green Tea, and Ginger.

We're excited for you and your family to try out our latest (and greatest!) addition. As always, let us know if you have any questions — we're here to help!
We aim to provide you with the most honest and credible information possible. This article was reviewed for accuracy by The Honest Team and was written based on trusted sources that are linked at the bottom of the article.
blog_review_statement