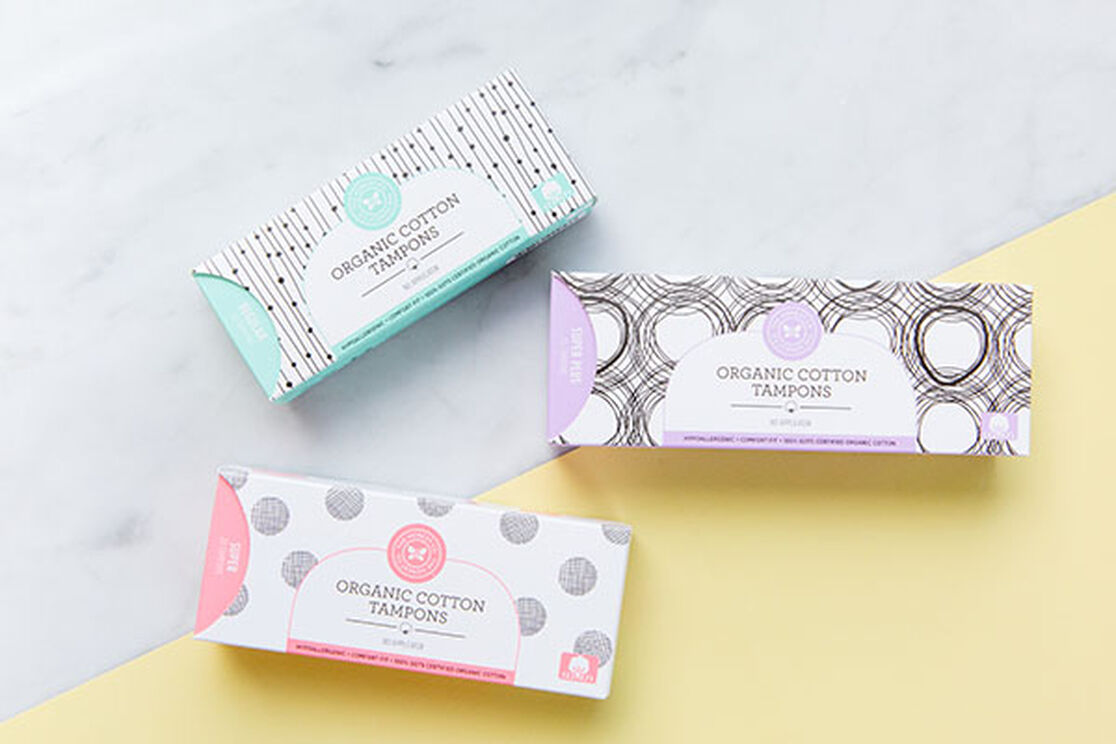 Wondering what GOTS Certified Organic Cotton is? Allow us to explain…
The Global Organic Textile Standard (GOTS) is recognized as the world's leading processing standard for textiles made from organic fibers. Not only does it ensure that the plants are grown organically, it also requires environmentally and socially responsible manufacturing. Here's a snapshot of the requirements:
Textiles must be 95% organic in origin to be GOTS Certified Organic.

Toxic chemicals used in some conventional textile processing, like formaldehyde, heavy metals, and brominated flame retardants, cannot be used.

From farm to factory, organic fibers cannot commingle with conventional.

Dyes must be naturally derived or safe synthetics (as outlined in the GOTS).

Manufacturers can't use finishing methods that pose risks to workers (like sand-blasting denim).

Manufacturers must have environmental policies and procedures to monitor and improve the environmental performance of their facilities.

Organic textiles must be stored and transported in a way that prevents contamination by prohibited substances and commingling with conventional products.

Packaging material must not contain chlorinated plastics (e.g. PVC).

Any paper or cardboard used in packaging material for the retail trade of GOTS Goods (incl. labelling items such as hang tags or swing tags) must be recycled from pre- or post-consumer waste or certified according to a program that verifies compliance with sustainable forestry management principles.

Transportation means and routes must be documented.

Textiles must meet specific quality standards in regards to how they hold up to washing and color fading.

Workers have to be treated well with safe working conditions, no child labor, fair wages, a cap on how many hours they can work a week, and more.

In regards to personal care products like diapers, bandages, and feminine care products, the final product must be 100% organic fiber. Plastic barriers must be biodegradable and made from non-GMO (genetically engineered) raw materials. They also can't include unnecessary dyes or optical brighteners – among other things.
Can you see why it's considered the world's best standard? Those are A LOT of hoops to jump through!
At Honest, we don't mind taking the leap. (We actually create hoops for ourselves and our manufacturing partners on a regular basis!) When we decided to create a feminine care linewith organic tampons, pads, and more, we knew GOTS certified organic cotton would ensure our products were as pure as possible… and every little bit counts a lot! If the roughly 84 million women in the U.S. getting their periods every month each use 4 products a day for 5 days, that's a whopping 1.7 BILLION pads and tampons (and all their individual plastic wrappings) being used and tossed. By going with GOTS — and striving to meet the highest environmental and social standards —  we're helping make the world a little better, one period at a time.
We aim to provide you with the most honest and credible information possible. This article was reviewed for accuracy by The Honest Team and was written based on trusted sources that are linked at the bottom of the article.
blog_review_statement