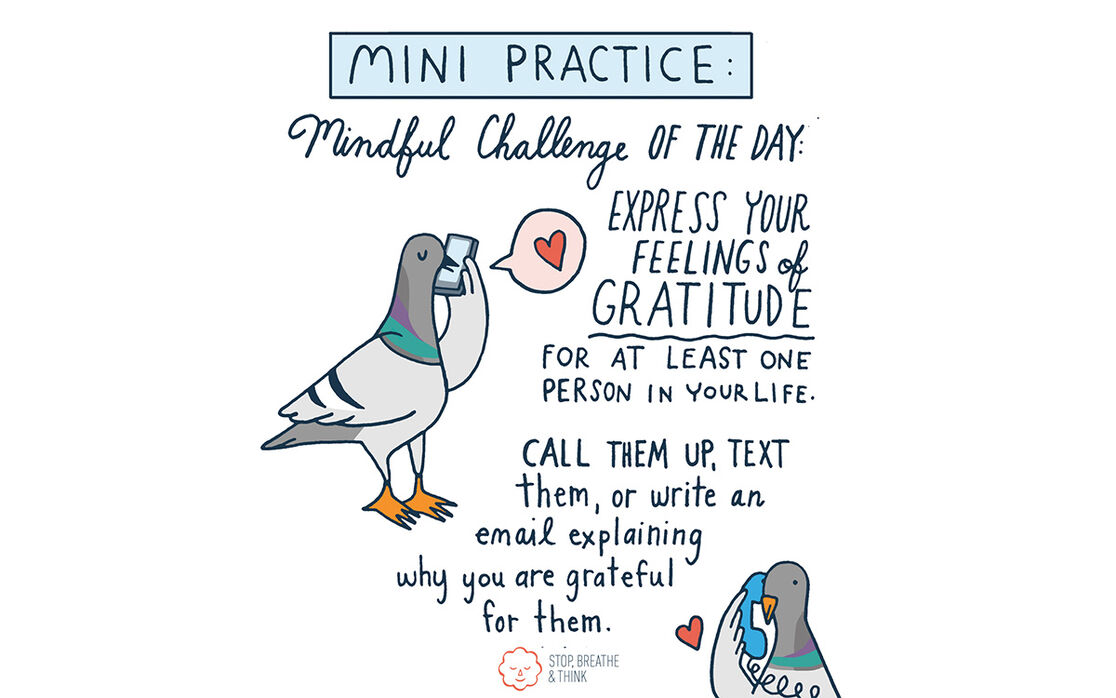 In our experience, bringing gratitude into the everyday can have a huge impact on overall happiness. And (also in our experience), it can be easier said than done. So on this day of giving thanks, we're sharing an actionable way to bring it into your daily routine, courtesy of our friends at Stop, Breathe & Think.
Make a gratitude list or start a gratitude journal in the Stop, Breathe & Think app. Follow these simple steps to get started:
Begin by jotting down three things that you are grateful for each day.

Try to avoid repetition.

Focus on specific areas of your life, such as the things you use everyday, your basic abilities, skills and talents, the people in your life, and your experiences.

Take note of why these things are important to you and how they make you feel.

You can even challenge yourself to find something to appreciate in a person who is hard to be around, or in a difficult experience or situation.
You might be surprised by what a difference this daily acknowledgement can make.
Happy Thanksgiving!
We aim to provide you with the most honest and credible information possible. This article was reviewed for accuracy by The Honest Team and was written based on trusted sources that are linked at the bottom of the article.
blog_review_statement