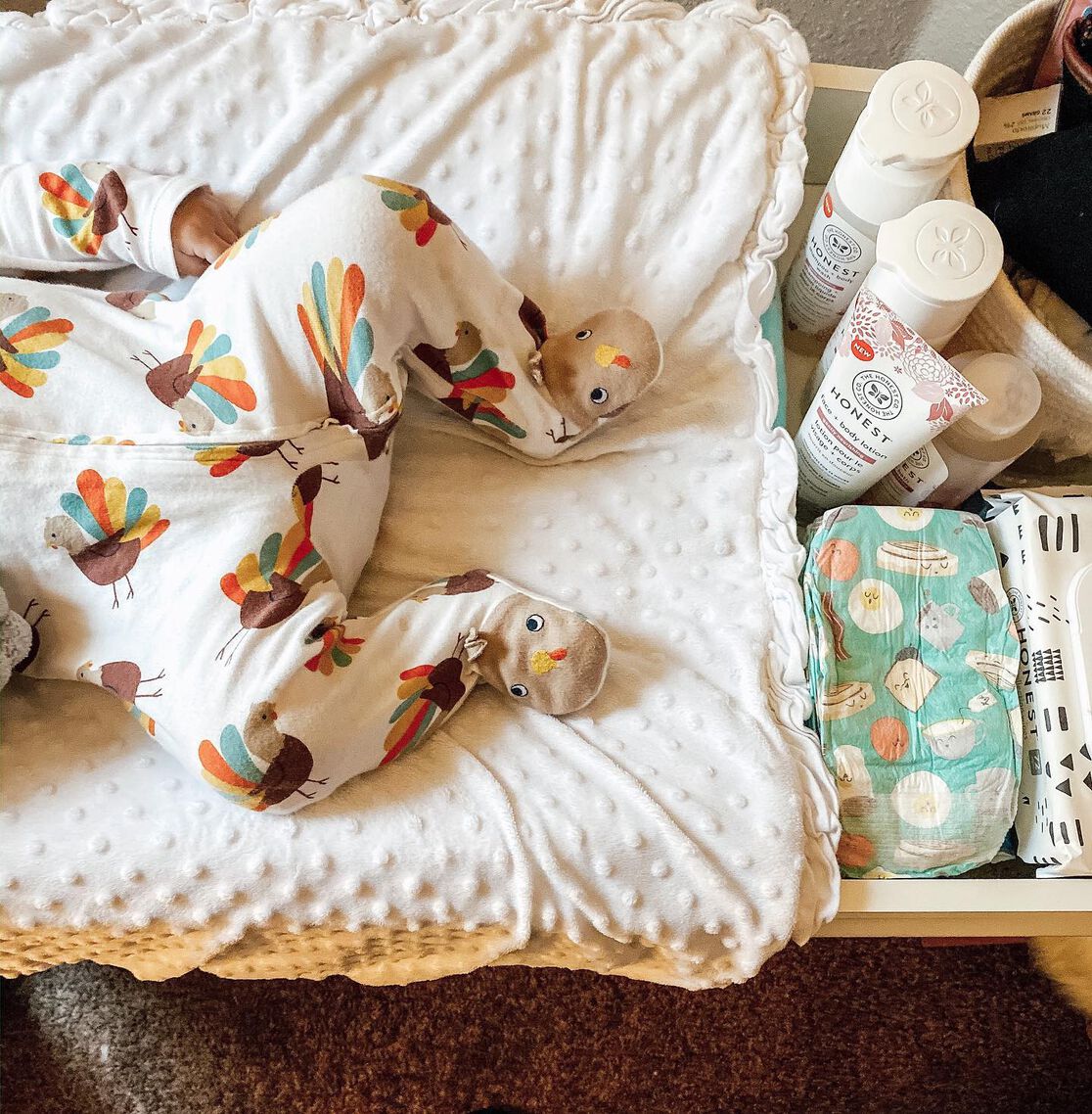 Image shared by @momminalatte
Being a new parent comes with challenges, but diaper duty shouldn't be one of them. We've put together 10 easy, game-changing diaper hacks that will make your life easier and help keep your little boo happy and dry.
All about the fit
Constant leaks and blowouts are a sign that your babe might be outgrowing their diaper, so try sizing up. Always make sure that the leg cuffs are pulled out to help prevent leaks.
Always be prepared
Place a clean diaper beneath the dirty one when changing so you only have to lift your babe up once. Keep diaper and wipes stashes throughout the house and in your baby diaper bag for quick access. Those urgent diaper changes happen for sure. Also, take extra care (and cover!) when changing a boy's diaper; pee attacks are always possible.
Sleep, baby, sleep!
Always change baby's diaper before a nap (if possible). Naps ruined by blowouts are the worst! If your baby keeps peeing through their diaper at night, try using overnight diapers instead of regular diapers. If that doesn't help either it might be time to size up!
Toddler diaper changes are a whole other game
Practice changing your toddler while standing to make diaper duty on-the-go less stressful. Most kids show signs of potty training "readiness" between the ages of 18 months to 2 years. Most toddlers learn to use the toilet in 3 to 6 months–don't rush the process and help them along with Training Pants.
Never run out
A diaper and wipes subscription is the easiest and most convenient way to make sure you never run out of your #1 baby essential. Our diapers and wipes subscription is flexible (you can even mix in Overnight Diapers and Training Pants), let's you save 15% off other Honest essentials, and you can easily cancel it whenever you are done with diaper duty.
Shop Honest Diapers, Honest Overnight Diapers, Honest Training Pants, and other diapering essentials.
We aim to provide you with the most honest and credible information possible. This article was reviewed for accuracy by The Honest Team and was written based on trusted sources that are linked at the bottom of the article.
blog_review_statement