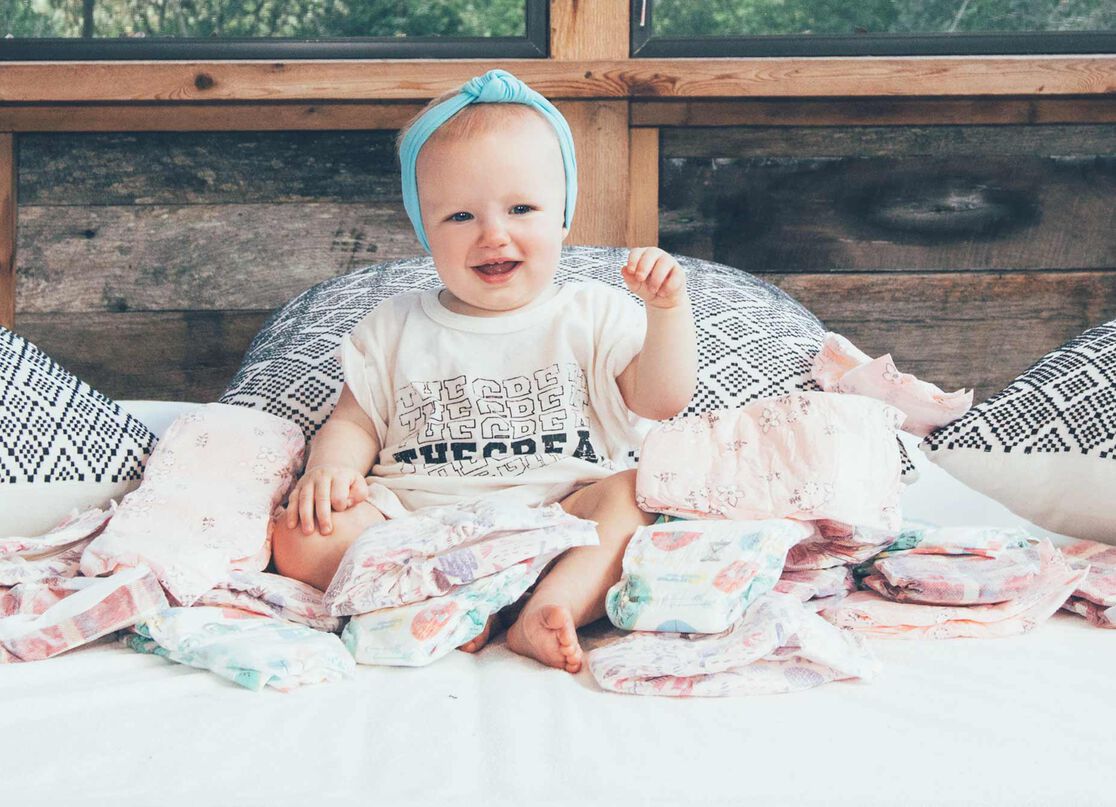 How Many Newborn Diapers?
Naturally, pretty much every new parent wants to know how many newborn baby diapers they'll need, but don't stress too much about it. Newborn diapers only fit babies that are up to 10 lbs. So, considering that most babies are born weighing between 5 and 8 lbs, you might only need them for the first month or less. So, if you have around 7 packs of newborn diapers on hand, you'll be good.
How Many Size 1 Diapers?
Size 1 diapers fit babies that are 8 to 14 lbs. This is the stage where you'll need the most diapers per month because you're baby's — ummm — output will be slightly higher before they start eating solids. We estimate that you'll go through around 8 to 10 diapers per day, so just to make sure you have enough extras for special cases, we suggest that you have 245 diapers on hand each month during this time.
How Many Diapers After Size 2?
As your baby grows, you'll go through less and less diapers per month. Rather than playing the guessing game check out our
Diaper Chart
:
So, How Many Diapers Does a Baby Use in a Year?
Between 1800 and 2200. Between all those changes, new parents don't have time for math and they certainly don't need any surprises. That's why we love our diaper Bundles; they're designed to take the learning curve out of diaper duty. Each time your baby sizes up in diapers, we send you the right amount, no guesswork.