We make every product according to our own Honest Standard. We're all about doing things our own way, the right way. When it comes to our formulas, we refuse to use over 2,500 questionable ingredients. Instead, we create effective ingredient complexes like our Calming Phyto-Blend™. What is it? We're glad you asked.
Calming Phyto-Blend™ is a proprietary compound that contains Phospholipids, Phytosterols, and Micro Hyaluronic Acid. Phospholipids and phytosterols are a lipid complex that works with your natural skin barrier to help improve moisture retention and reduce sensitivity to environmental triggers that can lead to dryness and irritation. Micro Hyaluronic Acid, a highly effective micro form of hyaluronic acid, penetrates deeply to help hydrate the skin. Together, these ingredients provide the support your skin needs to say goodbye to dry, sensitive skin.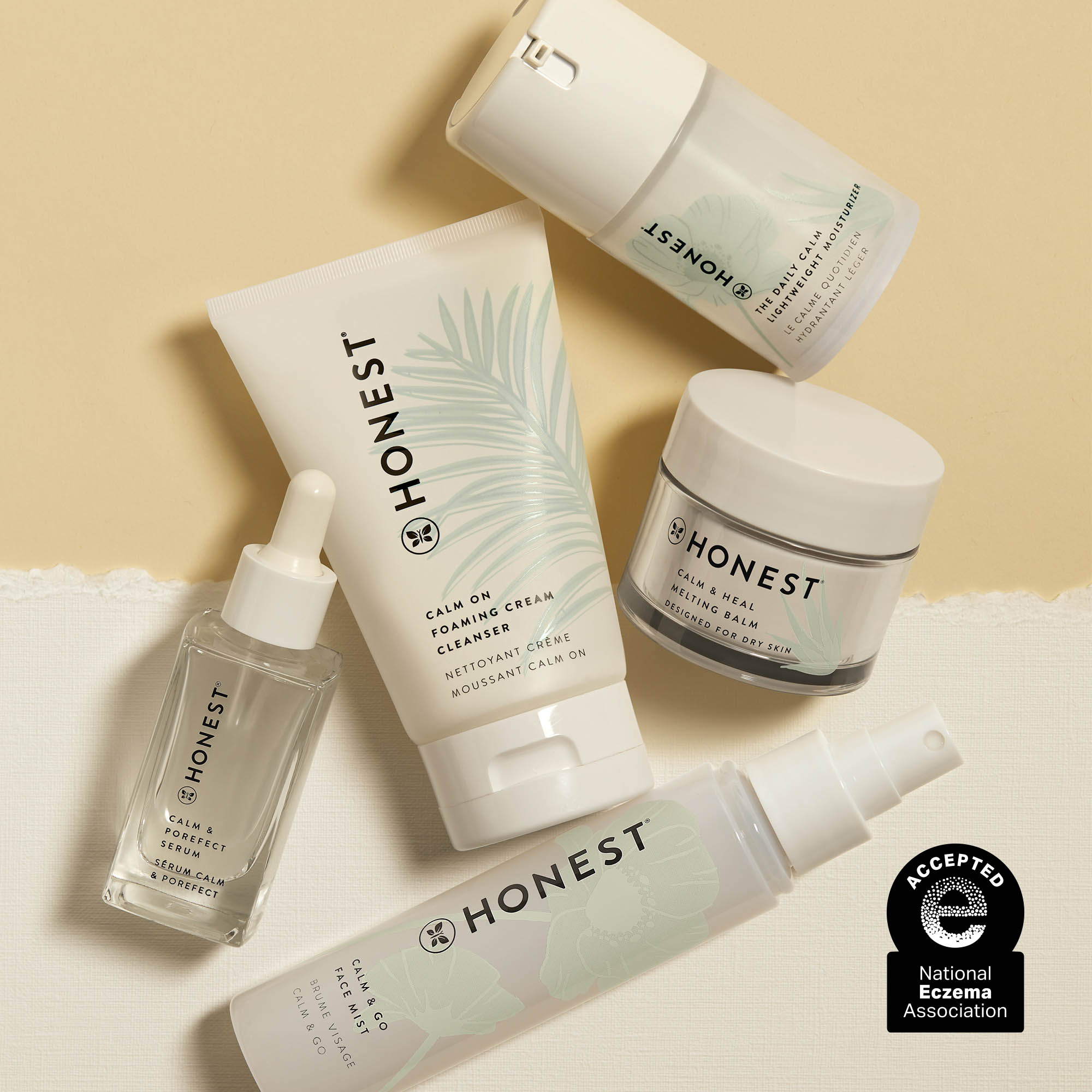 Honest Products Made With Calming Phyto-Blend™
Our Sensitive Skin line is formulated with Calming Phyto-Blend™ to soothe and support the natural skin barrier. These dermatologist-approved, hypoallergenic formulas can be found in:
The Daily Calm Lightweight Moisturizer
Calm On Foaming Cream Cleanser
Calm + POREfect Serum
Calm + Heal Melting Balm
Calm + Go Face Mist
A fan favorite, Calm + Heal Melting Balm is also formulated with allantoin and mondo grass extract which are known to have soothing properties and great for sensitive skin as our Calming Phyto-Blend™.
Calming Phyto-Blend™ supports the skin barrier to help keep sensitivity under wraps (and break the cycle of sensitive skin). It almost sounds too good to be true, but it isn't. It's Honest.