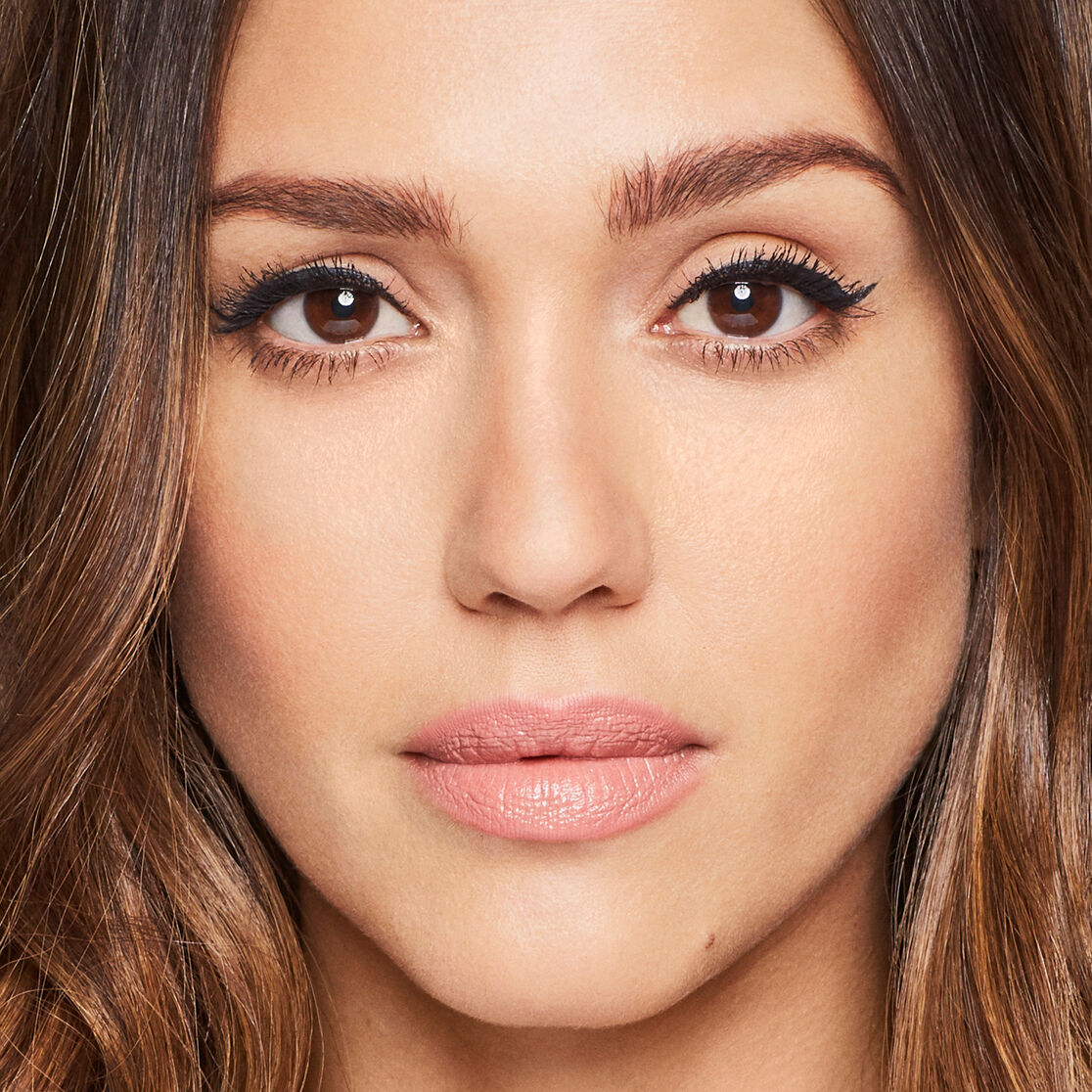 The holiday season embodies the Five Fs––friends, family, fun, food, and feeling fabulous. Not necessarily in that order, of course. What's more fun than mixing it up? It's a season to reconnect and rekindle relationships, reflect on the year past, and we declare that it's chock full of many excuses to get glammed and dolled up.
Yes, yes, we know it's also the season of warm, fuzzy jammies, hot cocoa, and cuddles by the fire, but hey… first comes the extrovert socializing, and then comes the introvert rewards. Let's get with the program, gals!
Some women may feel a little overwhelmed trying to figure out their makeup looks during the Christmas and holiday season, which is why we've compiled a ton of ideas for easy holiday makeup looks that you can tweak and make your very own with no fuss and no muss. By the time you're all dolled up, your better half won't even recognize the gorgeous beaut standing before them! Make up for winter season can be easy after all!
How Do I Do Holiday Makeup?
From winged eyeliner and false lashes to a smokey eye Christmas makeup look with a nude lip, it's all about the look you're going for and the event you're attending. Holiday makeup will look different for a casual backyard soirée than it will for a black-tie affair at a swanky hotel. Consider your event and venue, and then decide on a look.
How Can I Do Party Makeup?
Once you decide on the event and venue you're attending, it's time to get gussied up. The holidays are hands down the best time to break out those fancy glam palettes from the back of your makeup cabinet. You know, the ones you legit bought two months ago and have yet to wear for fear of looking "overdone?"
You know you've got 'em.
Holiday festivities allow you to play with fancy makeup looks without fear of overkill for almost any event. Unless, of course, the event is you and your sweetheart, alone at home. Then you might want to "rein" it in a bit, pun intended!
For holidays like Christmas, here's a fun makeup idea: Go with a themed makeup look or opt for classic looks that make a beautiful statement. Some of the best holiday makeup looks to experiment with include:
Bold Lips: Red
We could just be suckers for the color red, but a classic holiday makeup look often comes paired with a bold red lip. It is best to pair such a lip with muted makeup on the rest of the face. You can even make your pucker sparkle by applying red liquid lipstick. Ideally, pair it with shimmery gold eyes for an extra Christmas vibe. Forget that nude lip at the door and choose a pretty red lipstick!
Bold Lips: Pink
Pair a bright pink or fuchsia-colored lipstick with a fresh-faced makeup look. Dust the cheeks and eyes with light blush tones to bring the whole lip makeup look together. Alternatively, for an even more festive feel, pair fuchsia lips with silver, shimmery eyes.
Bold Eyes
Bold eyes can be anything from a full gradient eyeshadow to a heavy winged liner (with emphasis on the outer corner) or even a smoky eye look. Bold eyes look best with nude or natural lips and bronze makeup and contouring over the rest of the face.
Nude Eyes
If a full-on glam is not something you're comfortable with, why not go for neutral eyes with a thin liner and a brown or peach nude color? Highlight the high points of the face for a glowing, "no-makeup" look. Ahem, ahem.
Kohl-Lined Heavy Eyes
Another timeless classic, kohl-lined eyes with heavy, smoky liner encircling the eyes, will give you a fierce look that's perfect for the holidays. It looks best paired with shimmery nude lips so as not to detract any attention from your eyes. They are the main attraction!
Jewel Tones
Jewel tones look amazing on all skin tones and eye colors. Depending on your preference, it can be lovely emerald greens, deep sapphire blues, ruby reds, or other jewel-toned shades. Create a halo eye using jewel tones for a downright magical holiday look.
Glitters & Shimmers
Probably hands down, the best time of year to use any kind of glitters and shimmers in your palettes are the holiday festivities. Parties and gatherings allow you to go all out and be creative. Pair glitter makeup with a neutral makeup look to let your shimmery eyes shine as the feature attraction. Gold glitter, anyone?
Cat-Eyes and Wings
Another fun look for the holidays, why not opt for a beautiful winged or cat eyeliner in a deep red or tree-green color this Christmas? Put a dab of glitter or shimmer in a complimenting color on the inside or the inner corner of the eye to catch the light, and bam! It's glam town before you've even stepped out the door.
Browns and Maroons
Fall and winter are the best times of the year for dark-colored lipsticks, such as browns, maroons, and berry shades. Pair a simple liner with a fall berry lip for an easy and beautiful holiday look.
Ice Blues
At any winter holiday event, you can create a makeup look using shades of blue, especially ice blue. You can do a blue eyeliner, a shimmery blue eyeshadow from an eyeshadow palette, or even a deep blue mascara. Wear a silver or white dress to complete the ice queen effect.
Heavy Lashes
For a wide-eyed look, apply a generous amount of mascara with a thin eyeliner. You can also opt for heavy lashes if you are choosing a more dramatic eye look. This makeup artist trick will be a great addition to your lash game.
How Should I Do My Makeup for a Night Party?
Nighttime makeup is typically heavier and darker-colored than regular daytime makeup. There are, however, some special requirements for nighttime makeup, including:
All the makeup products should be long-wearing to ensure they stay on through the night.
Spray a generous amount of setting spray to prevent any transfer, as well as increase the longevity of your makeup.
Layer your makeup properly to make sure it sits well and doesn't crease.
Limit your use of powder or use flash-free powder to prevent it from showing up in pictures.
Make sure the concealer is not too light or reflective so that it doesn't show up in pictures either.
P. S. Take lots of pictures!
How Do I Do Natural Glam Makeup?
Natural glam makeup is supposed to be a soft and subtle makeup look. It seems like a contradiction, of course, but it's definitely possible! Follow these steps for the perfect natural glam makeup look.
Prep Your Skin
For any flawless look, the first step is to always prep the skin. Cleanse, moisturize, and tone your skin properly and allow all products to absorb fully. As an extra tip, for your makeup to sit properly on the skin, be sure to exfoliate regularly.
Create a Base
Apply your foundation or Tinted Moisturizer and blush at the same time and blend them together. This helps create a seamlessly blended look that isn't overkill.
Eye Makeup
Apply your eye makeup before applying your concealer to the under-eye area. This will allow you to clean off any eye-shadow particles around the eyes that fall as you craft your look.
Conceal, Contour, Highlight
Apply the concealer to hide any blemishes and dark circles. Contour the appropriate areas and put a highlighter on the highest points of your face. Keep in mind it's best to use a liquid or cream highlighter stick for a softer, blended look.
Bronze and Set
Apply a light smattering of bronzer to bring color to your face. Using a loose or setting powder and set the under-eyes for a crease-free look that will go the distance. Brush off any excess to avoid looking powdery.
Lipstick
While cleaning your face, be sure to exfoliate your lips to peel off dead skin. Before starting your makeup, apply a vegan lip balm to soften the lips. Then line your lips with a lip liner and apply your favorite lipstick.
Set Your Makeup
Once your look is complete, spray the sides of the face with a setting spray, so it lasts as long as you do. Choose a dewy or illuminating mist for a glowing look that no one will be able to resist!
The holiday season is such a fun time of year. Not only do you get to spend a little extra time off connecting and enjoying yourself with friends and loved ones, but you also get to get dressed up, do your hair and makeup, and look your absolute best with zero guilt. It's the perfect season to play with festive makeup. Whether your best means a little makeup or a lot, the beauty of the holiday season is that it's entirely up to you whether you want to look sweet or saucy. We tend to lean toward saucy, but hey… sweet is good too and pairs amazingly well with an after-dinner aperitif with your favorite honey. Just saying!
We aim to provide you with the most honest and credible information possible. This article was reviewed for accuracy by The Honest Team and was written based on trusted sources that are linked at the bottom of the article.
blog_review_statement