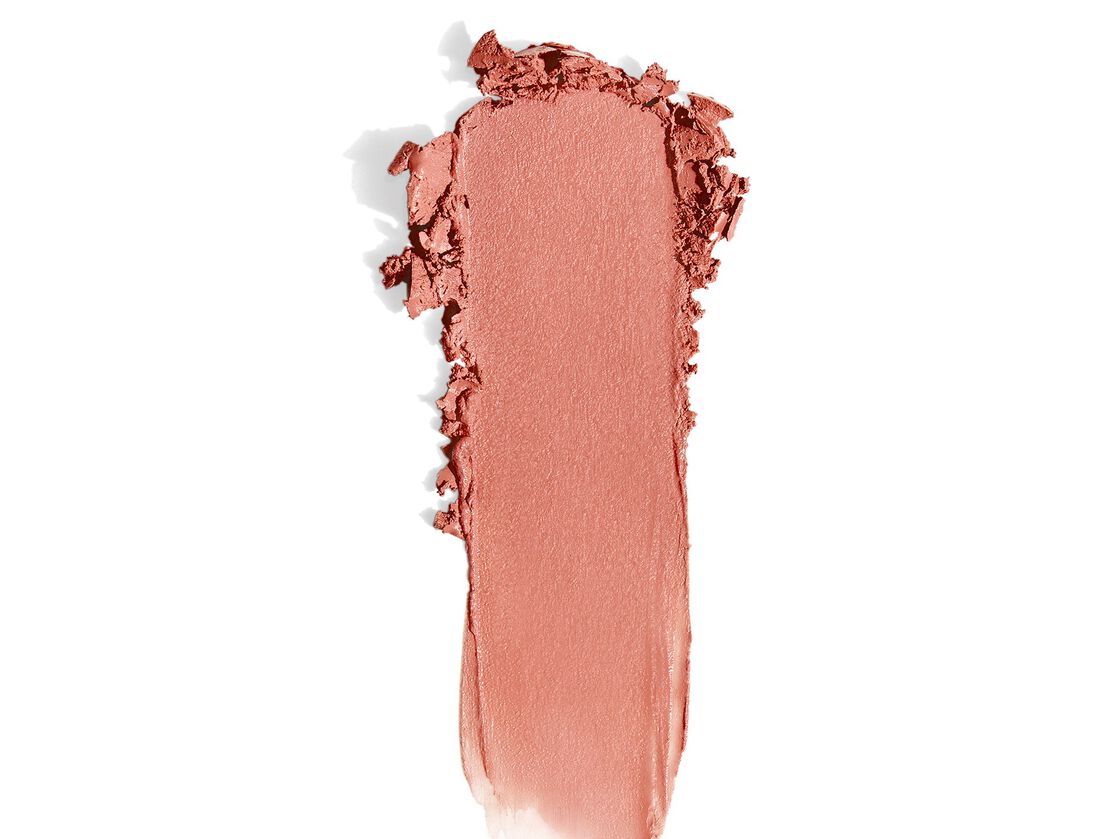 Coconut oil has had its time in the spotlight - first as a fat to cook with given its health benefits, such as preventing heart disease and appetite suppression. Soon after, it became one of the top superfood ingredients found in beauty products. It's been listed in skincare, hair care, and even used as a natural, antifungal cleanser for teeth. But is coconut oil good for your lips? The answer is absolutely. Due to its nourishing fatty acid content, vitamins, and minerals, it's a prime ingredient to soothe and soften the skin.
The benefits of coconut oil are nearly endless. Some use it in its organic form and apply the emollient directly on the skin as a face moisturizer, under-eye cream, cleansing soap, or makeup remover. In fact, using coconut oil as a makeup remover has shown to be an effective way of wiping away the day's eyeliner and mascara. Since coconut oil comes in a semi-solid state, it's easy to apply in the same way you would regular lotion or body butter. When applying coconut oil in this way, test a small area first to check how your skin reacts to it. No need to apply a tablespoon worth of product to the face. Add to the driest areas only and let it work its magic within the fine lines.
Many look for coconut oil as an ingredient in their favorite beauty products. It absorbs quickly and leaves the skin feeling supple and looking glowy. As a lip oil, specifically, it adds moisture and eliminates dry and flaky skin. If your lips are chapped or cracked, adding coconut oil to your lip care routine will help to heal them and maintain their softness. Once you know how to use coconut oil, as well as its benefits, you may find yourself wanting to incorporate this raw ingredient into your beauty regime in any way possible!
How to Use Coconut Oil to Get Naturally Soft Lips
Cold, winter temperatures, too much exposure to the sun, or lack of humidity can all contribute to skin dryness. So how do you get soft lips? First, use a wet toothbrush to gently slough away dead skin cells. Next, apply a generous amount of lip oil or lip balm to the lips and slightly outside the mouth to add hydration to the entire area. You can even try our coconut oil-infused lip gloss for moisturization with maximum shine.
The Magic Beauty Balm is a popular beauty product, which can be used on the lips and also on the face, neck, hands, and wherever there's dry skin or fine lines. It's nurturing properties last throughout the day thanks to a mix of ingredients, including coconut oil and shea butter. Given the coconut oil and shea butter benefits are abundant, this balm hits it out of the park. The beauty balm will keep the lips (and anywhere else it's applied) hydrated for up to eight hours, but you can reapply as necessary, depending on the condition of your skin.
As part of proactive lip care, protect your lips from further damage by wearing sunscreen on a regular basis and refraining from licking your lips, which can dry them out even more. Also, drink plenty of water to keep the skin hydrated and fresh. It doesn't take much to put your best pout forward and keep your lips satiny soft with the help of a healthy diet and coconut oil lip balm.
Additional Beauty Benefits of Coconut Oil
Luckily, lips aren't the only feature that gets to reap the benefits of coconut oil. It can be used in a number of ways on the skin for a little bit of at-home luxury. For example, have a DIY beauty night and make an exfoliating body or lip scrub using coconut oil as the base. Mix it with regular sugar or brown sugar to create a simple, natural exfoliant. Before you know it, you will have an amazing natural beauty product at your fingertips!
Use circular motions to apply the scrub to the face, neck, and lips to stimulate the skin. Add it to your knees or elbows, where the skin is typically extra dry. Or, rub it into the heels of your feet and allow it to melt into the skin. Rinse off the granules and pat the face and body dry. The coconut oil will continue to absorb into the skin, giving your face an overall glowy appearance and your lips a smooth feel.
Experience the Difference of Using Coconut Oil
The versatility of coconut oil continues to make it one of the most popular superfoods. Whether you add it to your diet, skincare routine, or use it as a daily natural lip balm, this raw ingredient does wonders for the body inside and out. Cleansing, hydrating, and moisturizing, coconut oil even has a naturally pleasant scent and flavoring that you can slightly taste when applied. It's smooth and silky texture feels fantastic on the skin and leaves behind nothing but supple goodness as a result.
Incorporate it into your beauty regimen, starting with a coconut oil lip balm. Use it to transform dry, cracked lips into a flake-free smile. Once you experience how well coconut oil works as an everyday beauty product that is sure to soothe your skin, you'll never be without it again. It's a must-have for many due to the numerous ways in which you can use it, as well as how much of a difference it makes for the skin. Mix it in with your conditioner, face and body cream, or exfoliating scrub to experience the benefits for yourself!
Sources: https://www.hsph.harvard.edu/nutritionsource/food-features/coconut-oil/;