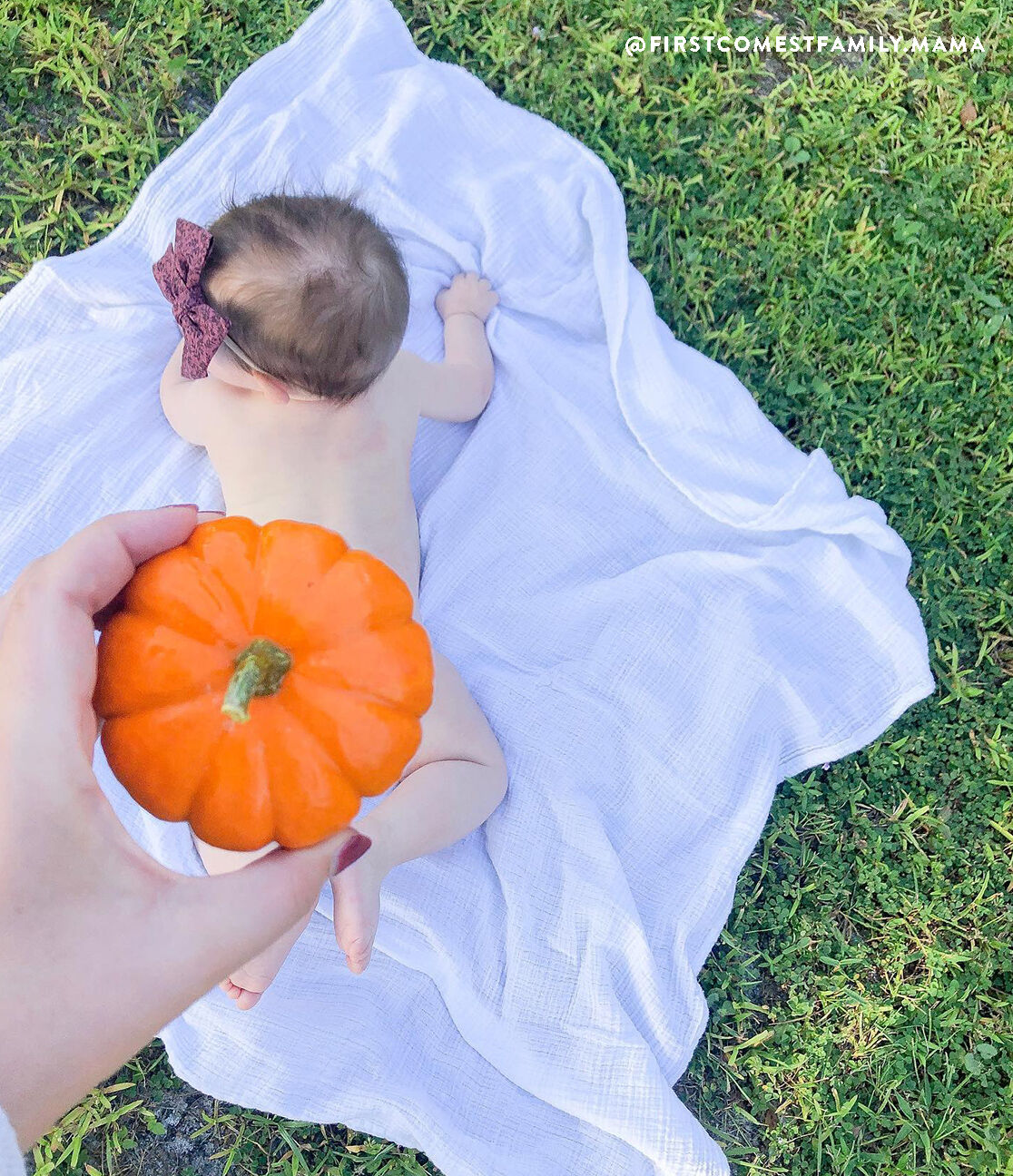 Every year, children around the country gear up for the exciting festivities Halloween brings their way—classroom parties, costume ideas, and of course, bringing home a humongous candy haul.
But there's something else kids love to partake in during the spooky season—Halloween arts and crafts! Not only do arts and crafts make for some of the best Halloween activities at home, they also bring out the spooky spirit in all of us.
From homemade haunted Halloween magnets to magical mummies, we've compiled a list of 7 DIY (Do-It-Yourself) Halloween crafts for kids that are sure to provide a wicked good time, along with the cleaning products needed to make tidying up that much easier for you once all the fun has been had.
#1 Pumpkin Planter Pots
These adorable pumpkin planter pots will conjure major Halloween vibes, whether you use them to plant garlic (to keep the vampires at bay) or you're filling them with Halloween candy like candy corn and tootsie rolls.
While you're deciding what you'll do with your mini pumpkin, you can pick up the following materials to materialize your Halloween craft ideas:
Small terracotta flower pot (3-inch pot is ideal)
Orange acrylic paint
Paintbrush
Black marker
Once you've acquired everything, it's time to start crafting:
Step 1: On a hard surface, paint your flower pot with orange paint.
Step 2: Once the pot has dried, use your black marker to draw on your pumpkin's face. This is your children's chance to be creative. From silly to scary and everything in between, let their imaginations run wild to create their own rendition of a jack-o-lantern.
Step 3: Clean up your craft area with a disinfectant spray. Our powerful three-in-one antibacterial spray disinfects, deodorizes, and cleans all at once—it's a win-win for all.
If your littles loved making pumpkins, the sky's the limit! If you have some extra Halloween inspiration lying around (as well as a few more terracotta pots and additional paint colors), you can create bat and zombie flower pots to complete your Halloween planter collection.
#2 Light-Up Mummy Mason Jars
These mummy-inspired mason jars will be the perfect Halloween decoration to line your driveway as trick-or-treaters come wandering to your door for Halloween candy, especially if you use battery-operated votive candles for added ambiance when the sun goes down—and the mummies come out.
They're a breeze to make, and the materials are just as easy to gather:
Mason jars
1-inch spool of adhesive gauze bandage
Googly eyes
Flameless votive candles
Hot glue gun
Please note that using a hot glue gun can be dangerous. For this craft, parents, be sure to help your children to avoid any chance of injury.
With your ingredients in hand, you can begin assembling your mummy craft:
Step 1: Wrap each mason jar with your adhesive gauze bandage. Each mummy can be wrapped a little differently to create a mix and match aesthetic.
Step 2: Glue on their googly eyes. (If your little one wants to draw a face on with a marker, we say—go for it!).
Step 3: Add your votive candle to create the perfect Halloween lanterns.
These mummy craft mason jars also make fabulous candy jars. You can even hand them out as Halloween gifts.
#3 Sparkly Spider Webs
This spooky spider-inspired craft combines our love for glitter and our love for the versatility of glue. With a little creativity (and a lot of patience—they need to dry overnight), your little one will have a one-of-a-kind spider web. Unlike real spiderwebs, this is one web that everyone will want their hands on.
Before you begin, you'll need the following three ingredients:
Elmer's glue
Glitter (whatever colors you choose)
Plastic sheet protector sheets (You'll need one for each web)
Here are four easy-to-follow steps for crafting your sparkly spider:
Step 1: Use the glue to draw a spiderweb on one of the sheet protectors.
Step 2: Sprinkle the glitter on top of the glue.
Step 3: Let the spiderweb dry for 16 to 20 hours—quite possibly the hardest step in the process.
Step 4: Clean up all of the remaining glitter with our Multi-Surface Refillable Cleaning Kit.
Step 5: Carefully remove the spider web from the sheet protector. If the web is still wet, turn it over and allow it to dry for an additional four to six hours.
#4 Halloween Rock Magnets
Your family members will be pleased as pumpkin pie to receive their very own Halloween-inspired rock magnet to add to their refrigerator. Some of our favorites to create include black cats, pumpkins, and ghosts.
The beauty of this easy Halloween craft is that it's fun, simple, and your kids are granted creative freedom to paint whatever Halloween creature they want.
Here's what you'll need:
Smooth rocks or stones
Acrylic paint in a variety of colors
Paint markers
Magnets
Hot glue gun
Clear top coat of paint (optional)
With your kids' creative juices flowing freely, follow these steps for making your very own kids Halloween crafts:
Step 1: Paint your magnets and let them dry.
Step 2: Draw on your character's faces with the paint markers.
Step 3: Paint your clear top coat to add a hint of shine and to provide added protection for your little critter.
Step 4: Use the hot glue gun to glue the magnet onto the back of the rock. Once, again please note that using a hot glue gun can be dangerous. For this craft, parents, be sure to help your children to avoid any chance of injury.
Voila—they're the perfect Halloween gifts for Grandma and Grandpa, and aunties and uncles too.
#5 Not-So-Spooky Spider Pencils
While the spiders on the end of these pencils won't help your kiddo if they need to erase a math problem gone awry, they will bring plenty of Halloween cheer. You can recreate this easy Halloween craft together at home and they can hand them out to their friends and teachers on Halloween.
Before you start this little project, be sure to pick up the following components at your local craft store:
Halloween-themed pencils (in a pinch, regular pencils will do the trick)
Small styrofoam balls
Toothpicks
Black paint
Black or orange pipe cleaners (cut into 2.5-inch pieces)
Googly eyes
Glue
Ready to make this Halloween craft? Here's the scoop:
Step 1: Place a toothpick into the center of each styrofoam ball. (This makes them easier to paint). Then, paint each one with black paint.
Step 2: Allow the paint to dry. Then, glue the googly eyes onto the balls. Children can use quick dry glue on their own or you can glue them on yourself with a hot glue gun.
Step 3: Carefully insert 4 pipe cleaner pieces onto each side of the styrofoam balls to act as the spider's spindly legs.
Step 4: Take out the toothpick and replace it with the eraser end of the pencil. If you prefer, you can glue your spider onto the eraser with a hot glue gun.
#6 Ghost Lollipops
With the help of some of your forgotten coffee filters, these cutesy culinary treats are the perfect addition to your little goblin's classroom party. This fun Halloween craft also makes for great treats for trick-or-treaters.
For these ghost crafts, you'll need:
Lollipops of your choosing
Coffee filters
A black marker
A spool of thin black ribbon
Small rubber bands
To make your ghostly lollipops, follow these simple steps:
Step 1: Wrap three coffee filters over the top of one lollipop.
Step 2: Secure the coffee filters with one of the small rubber bands, acting as your ghost's neck.
Step 3: Tie the black ribbon around the rubber band.
Step 4: Use your marker to draw a ghoulish grin on your ghost.
#7 Boooooo Ghost Feet
Everyone will be requesting their own hand-crafted pair of miniature-sized ghost feet to hang on their refrigerator. This is one of the ultimate Halloween crafts for toddlers, as they can participate with the help of a patient parent to assist.
You'll need the following items on hand:
Colored construction paper (preferably orange or black)
White washable paint
A paper plate
A paintbrush
A black marker
A willing kiddo ready to lend you their tiny tootsies
After you've acquired your fixings, you can craft the cutest ghoulish feet in all the land:
Step 1: Squirt the white paint onto a paper plate and load up your paintbrush with paint.
Step 2: Paint the bottom of your little one's foot. We recommend painting one foot at a time in case they're feeling extra wiggly. For extremely ticklish feet, you can skip the paintbrush and dip their foot in the paint instead.
Step 3: Put their freshly painted foot onto the construction paper. Repeat with the other foot.
Step 4: Wipe your little one's paint-covered feet with our Sanitizing Alcohol Wipes. They're convenient for sticky messes and will have your tiny tot's tootsies clean with just a few quick swipes.
Step 5: Draw faces onto the foot-shaped ghosts with a marker. Bonus points for writing a cute catchphrase like, "Trick or Treat. Smell my feet!"
Craft to Your Halloween Heart's Content (and Clean Up the Messes) with Honest
Not much beats crafting and making memories with your children, especially during some of our favorite holidays (ahem, Halloween). One thing that might make it better, however, is if there was a simple way to clean up those pesky post-craft messes.
Enter Honest's conscious cleaning products. Our Clean Vibes Kit comes with three sprays—one for multisurface use, one for bathroom areas, and another for glass surfaces. Not only is the clean vibes kit made with naturally-derived ingredients, but it comes with refillable bottles so you can reuse them over and over again, easily taking care of craft cleanup.
Keep the spooky good times rolling with Honest.
We aim to provide you with the most honest and credible information possible. This article was reviewed for accuracy by The Honest Team and was written based on trusted sources that are linked at the bottom of the article.
blog_review_statement