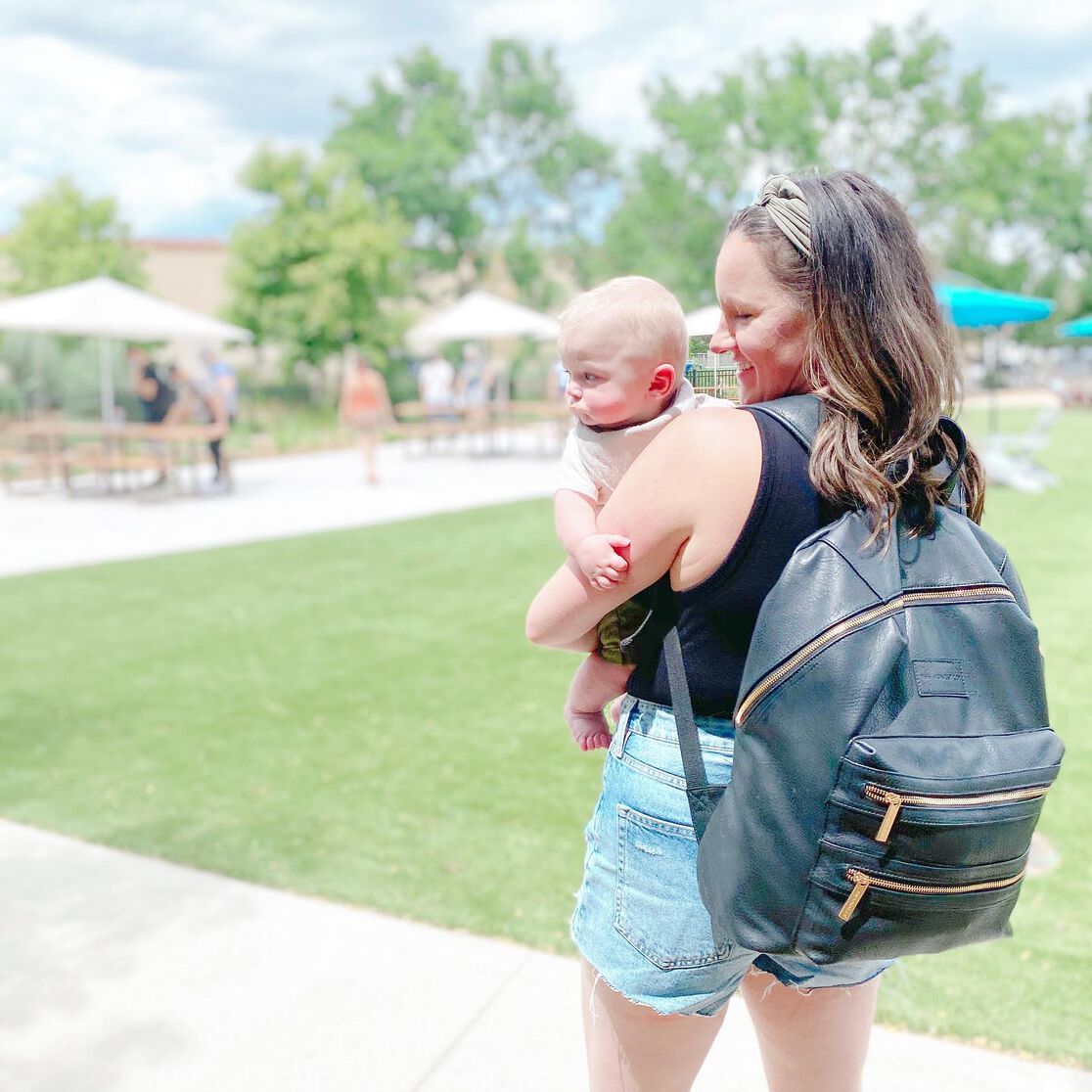 Image shared by @eating.at.altitude
In today's progressive-minded culture, a lot of people are shifting to organic, eco-friendly, sustainable products, be it clothes, skincare products, or food.
Globally, the current environmental situation is dire and some experts believe global warming is on the rise. So, we think it's safe to say that this shift is long overdue.
However, if you are new going green, where does one even start? Shopping for holiday gifts for eco-friendly families and pals can be daunting, to say the least.
To help you out, we've compiled a few helpful eco tips, along with a selection of our favorite eco-friendly gifts for holiday consideration. Happy eco shopping, friends!
What are Environmentally Friendly Gifts?
Among a wide variety of eco-friendly products, some can be classified as "green products."
Green products are designed to have a low environmental impact because of their alternative design, resulting in minimal use of physical resources during their lifecycle.
Some features of environment friendly green products include:
Energy Efficiency
Durability
Non-Toxic
Sustainable Growth/ Production
Recycled/Recyclable
Biodegradable
Locally Manufactured / Fair Trade
Organic
What are Some Examples of Eco-Friendly Products?
Now that you understand what a "green" product is, you can think about the best gift ideas for your loved ones this holiday season.
Some sustainable gift ideas might be:
Solar-Powered Electronics
These can include anything from flashlights and phone chargers to grills and cars.
Organic Fabric Items
Towels made from organic material, food wraps, napkins, reusable sandwich bags, as well as table mats and bedding made from organic, fair-trade, sustainable fabric are all wonderful choices for your eco-loving gift recipient.
Reusable, Biodegradable Bags
Grocery bags made with recycled material or organic fabric are trending nowadays. These reusable bags play a role in reducing the use of single-use plastic items. You can opt for a stylish grocery bag with prints and patterns, or one with embroidery for a loved one, depending on tastes. You can also find handbags made with recycled plastic bottles, as well as woven or wooden bags. The best part about these bags is that they make the most useful Christmas gifts!
Reusable Kitchen Items
Glass mason jars, reusable coffee cups, glass or stainless steel bottles, reusable straws made of glass, bamboo, or stainless steel, are all examples of reusable, sustainable kitchen items that work well as a thoughtful eco-friendly gift idea.
Organic, Biodegradable Toothbrushes
We all know to change our toothbrush every few months. Switching to organic toothbrushes can make a big difference in your oral health, as well as to the environment. In addition to recyclable clothes, you can purchase reusable cloth face masks instead of using plastic masks that'll end up getting thrown out. A bamboo toothbrush is one of the most eco-friendly options available.
Compostable Outdoor Cutlery
Wooden plates, wooden bowls, and compostable spoons, knives, and forks are all ideal for that eco-friendly friend who loves to go on adventures.
Recycled/ Organic Material Backpacks
Another much-needed item for that adventurous friend, these backpacks come in a variety of organic or sustainable materials that help minimize the damage caused to mother earth.
Organic Skincare Products
Arguably just as important as the food you consume, your skincare products are absorbed into the skin and can either nurture it or damage it. Since you definitely want to nurture, opt for products that are made with organic ingredients, and look for fair-trade or locally sourced items. These products will make the best gifts for makeup lovers!
Organic/ Recycled Clothes
A lot of people these days are pledging to wear recycled, vintage clothing to reduce their carbon footprint. You can also purchase clothes and shoes made with organic and sustainable materials that don't damage the environment.
Recycled/Biodegradable/Sustainable Jewelry
Rings that are made with carved wood, and jewelry that uses recycled metals are all eco-friendly gift options.
Eco-Friendly Cleaning Products
You can help your family get rid of their chemical-laden cleaning products and go with cleaner, sustainable solutions by introducing them to eco-friendly cleaning products in a cool gift basket.
Recycled Toys
For the little ones, choose toys made from BPA-free materials and recycled items to instill in them early on the importance of their carbon footprint.
Zero-waste, Recycled, Stationery Items
These include post-consumer-waste journals made with recycled papers, as well as recycled and biodegradable pencils and ballpoint pens. These options are the perfect gift for people who like journaling every day, guilt-free.
Ideas for Sustainable Gifts
Listed below are a handful of our favorite products perfect for your eco-conscious pal.
These beauty gift sets are just $74.99 each and include a Hydrogel Cream, a Vitamin C Radiance Serum, a Magic Beauty Balm, our Elevated Hydration Mist, as well as a Tinted Lip Balm. These products are all made with eco-friendly, sustainably-sourced ingredients.
Our 3 Steps to Flawless Skin Kit comes with our glow-inducing Prime + Perfect Mask, Vitamin C Radiance Serum, and Hydrogel Cream. Together, they help hydrate, firm and illuminate your complexion leaving you feeling refreshed and dewy. Our 7-piece No Makeup Makeup Kit includes fam faves to help define your eyes, brighten your complexion and bring out your natural best.
Our all-in-one Clean Vibes Kit cleans + deodorizes your home while cutting down on wasteful packaging. It comes with three empty spray bottles, three corresponding refills (two pods per refill), a reusable towel and a palo santo stick (for good vibes). When you're finished, add a new pod to the reusable bottles and keep the clean vibes going (and going, and going…).
Did you know? By choosing our Clean Vibes Kit, you can use over 85% less plastic in two years?*
This is a set of 2 face masks, one with a printed rose blossom design, and the other with a complimentary solid color. These masks are just $24.99 and are made with a double layer of eco-friendly, 100% cotton that is breathable, soft, and reusable. Skip those adjustable silicone sliders for something even better!
Finally, why not consider a snazzy backpack for your adventurous friend? It's the perfect gift idea for just $149.95 and comes in two color options. It's also made from 100% eco-friendly, vegan, polyurethane leather, without any toxins or PVCs.
Every day, the demand for eco-friendly products is rising. This holiday season, why give back to Mother Earth and your loved ones with a thoughtful, sustainable gift? It's a win-win.
We aim to provide you with the most honest and credible information possible. This article was reviewed for accuracy by The Honest Team and was written based on trusted sources that are linked at the bottom of the article.
blog_review_statement