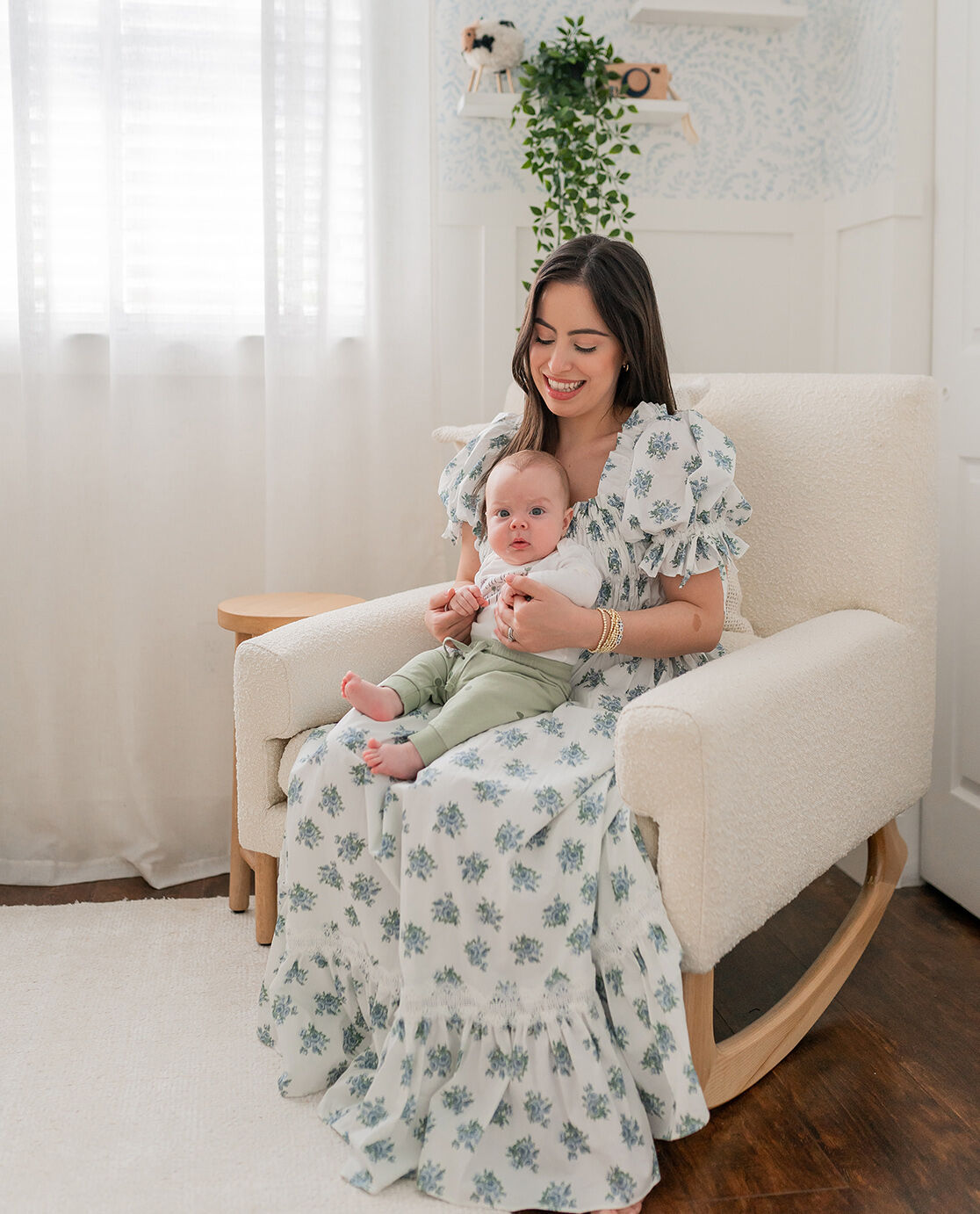 We sat down with lifestyle blogger and Honest Mama @caroldemauro. Here's a sneak peak into her Honest faves and beauty tips + tricks!
As a new mom, what Honest essentials are in your diaper bag?
Carol: The Honest wipes, and diapers rash cream are always with me wherever I go!
What's one Honest product you won't leave the house without?
Carol: The Calm & Go Face Mist! Living in Miami, it's a MUST for hot days.
What would you tell yourself as a new mom?
Carol: Be gentle with yourself and don't feel guilty for needing a break sometimes! Being a mom is not easy, and you put way too much pressure on yourself to be a perfect mom. At the end of the day, you are doing the best you can and you will always be the best mom for your baby.
What is your favorite parenting hack?
Carol: Using a sound machine! It's a game changer for longer naps and better sleep at night.
What advice do you have for first time parents?
Carol: I promise it WILL get better! Soak in the first few months with your baby because they go by so fast.. and don't feel embarrassed to ask for help.
What are your game-changing beauty tips + tricks?
Carol: ALWAYS wear sunscreen, clean your makeup brushes often and let your skin "breathe" without makeup every once in a while!
What does sustainability mean to you?
Carol: Sustainability to me means living a simple life that creates no harm to me, the people around me and the environment.
What's your morning ritual?
Carol: I wake up early, feed my baby, and make my coffee. I like to write down my most important tasks for the day and meditate on all the things I'm grateful for. A few times a week I exercise in the morning, and then take my shower and do my hair/makeup to get ready for the day.
We aim to provide you with the most honest and credible information possible. This article was reviewed for accuracy by The Honest Team and was written based on trusted sources that are linked at the bottom of the article.
blog_review_statement