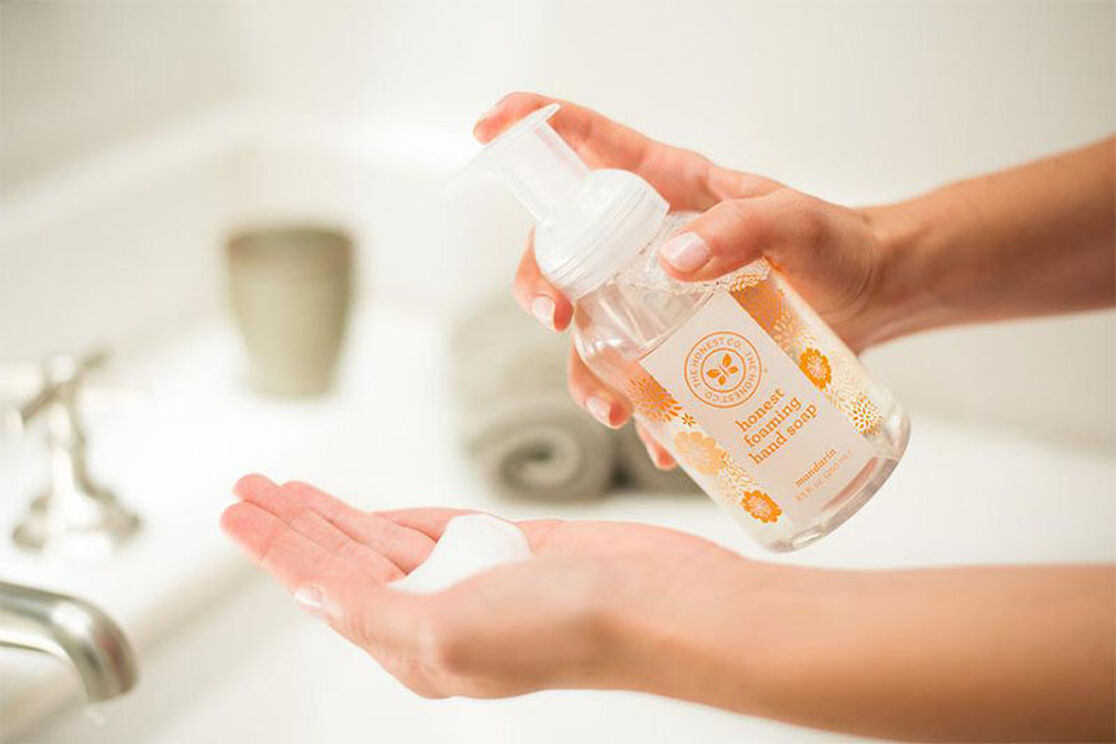 Last week, the U.S. Food and Drug Administration (FDA) banned the sale of soaps and body washes containing 19 different antibacterial chemicals, the most common of which is triclosan, saying industry had failed to prove they were safe or more effective than using regular soap and water.
"New data suggests that the systemic exposure to these active ingredients is higher than previously thought, and new information about the potential risks from systemic absorption and long-term exposure is now available," reads the Final Ruling. "New safety information also suggests that widespread antiseptic use could have an impact on the development of bacterial resistance."
We're thrilled at the news, as we've been waiting for this for years. Triclosan has been on our Honestly Free Guarantee from the day we launched because it stays in the environment for long periods of time and can pose health risks like hormone disruption. It's also found in the bodies of the majority of the U.S. population. In 2009, the CDC found triclosan in the urine of 75 percent of Americans. Aside from the potential health risks, triclosan's efficacy has been questioned for over a decade. All the way back in 2005, a FDA advisory panel concluded that antibacterial soaps containing triclosan were no more effective than regular soap and water at removing germs.
In addition to including it in our Honestly Free Guarantee, we've also been trying to get the word out about the risks for years. I wrote about it in my book, "Healthy Child Healthy World," published in 2008. And we've written about triclosan, and why we formulate Honest soaps without it, on our blog several times.
While this ban is a huge leap in the right direction and will reportedly keep 2.2 million pounds of antiseptic active ingredients out of our products and environment per year, it doesn't go far enough. You see, it only covers over-the-counter consumer soaps and body washes — not other antibacterial products, like toothpaste. So, our job isn't over yet —  and we will continue to educate and empower consumers with credible information about where chemicals of concern can still be hiding, as well as passionately advocating for better chemical regulation that prevents situations like this. That's the Honest way.  
~Christopher Gavigan