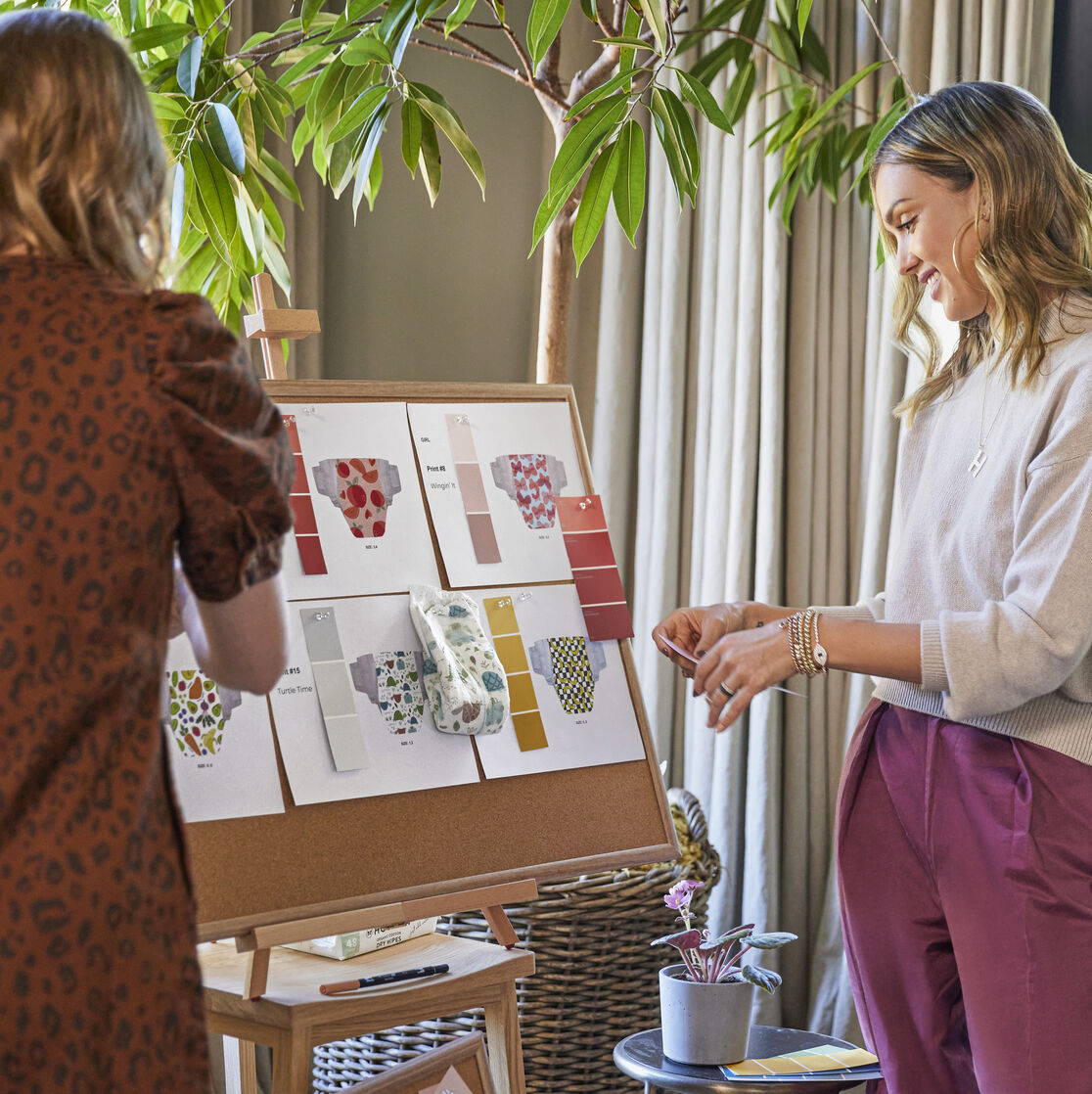 We're always looking for ways to bring our Honest fam the best-of-the-best when it comes to sustainable, safe, effective, lifestyle essentials. Our latest innovation: Clean Conscious Diapers.
We chatted with Honest founder Jessica Alba and diaper print designer Ashley Schwab to talk inspiration for our stylish, sustainable, new Clean Conscious diapers.
What are you most excited about with this new and improved Clean Conscious Diaper?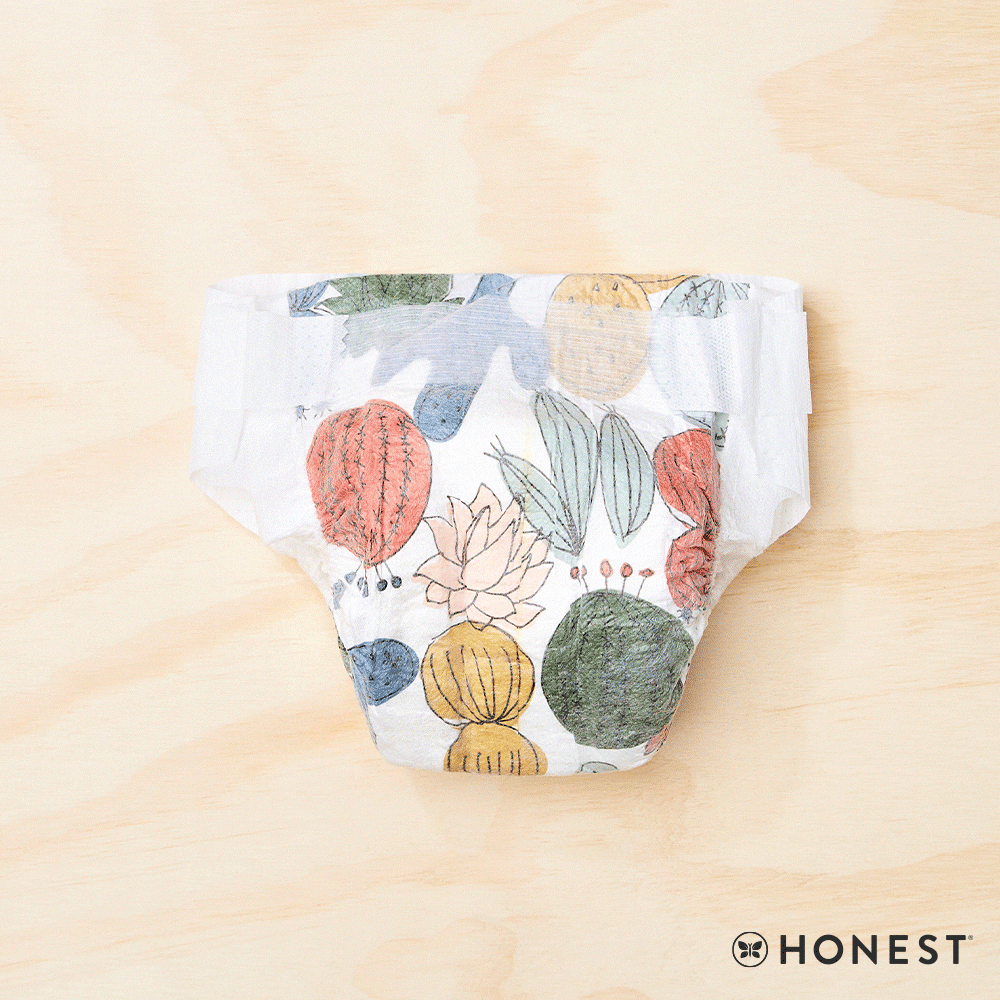 Jessica: Other companies create separate diaper brands for each stage of baby's development. We wanted to streamline and make it simple for our consumers with one diaper with unique features. No matter what stage, you can have peace of mind that we've put thought into every experience.
This diaper has some awesome new technology giving it a more efficient, sustainable design that uses less materials, making it less bulky and more comfy, but doesn't compromise on absorbency. Win, win right?
As a mom of three, I've experienced all of it — blowouts and beyond. Our new double poo pockets are a blowout-trapping game changer so you don't end up with a gross mess. As babies start becoming more mobile and wiggle around the diaper needs to move with them. Our bigger sizes have stretchy sides to keep them comfortably snug. We also added a wetness indicator across all sizes so you know when it's time for a change. In the past we left those out for safety reasons, but we've finally figured out a way to do it without using ingredients on our "no list" and we're so excited.
Ashley: I am so incredibly excited that we have a product that thinks about baby's needs all the way from birth until right before training pants! It doesn't require any thought from the consumer, they can just buy their Honest diapers and we've put all of the thinking into the product at every stage for them! In addition, it is a clean, safe option for baby's sensitive skin through their entire journey in diapers.
Where do you get your inspo for new designs?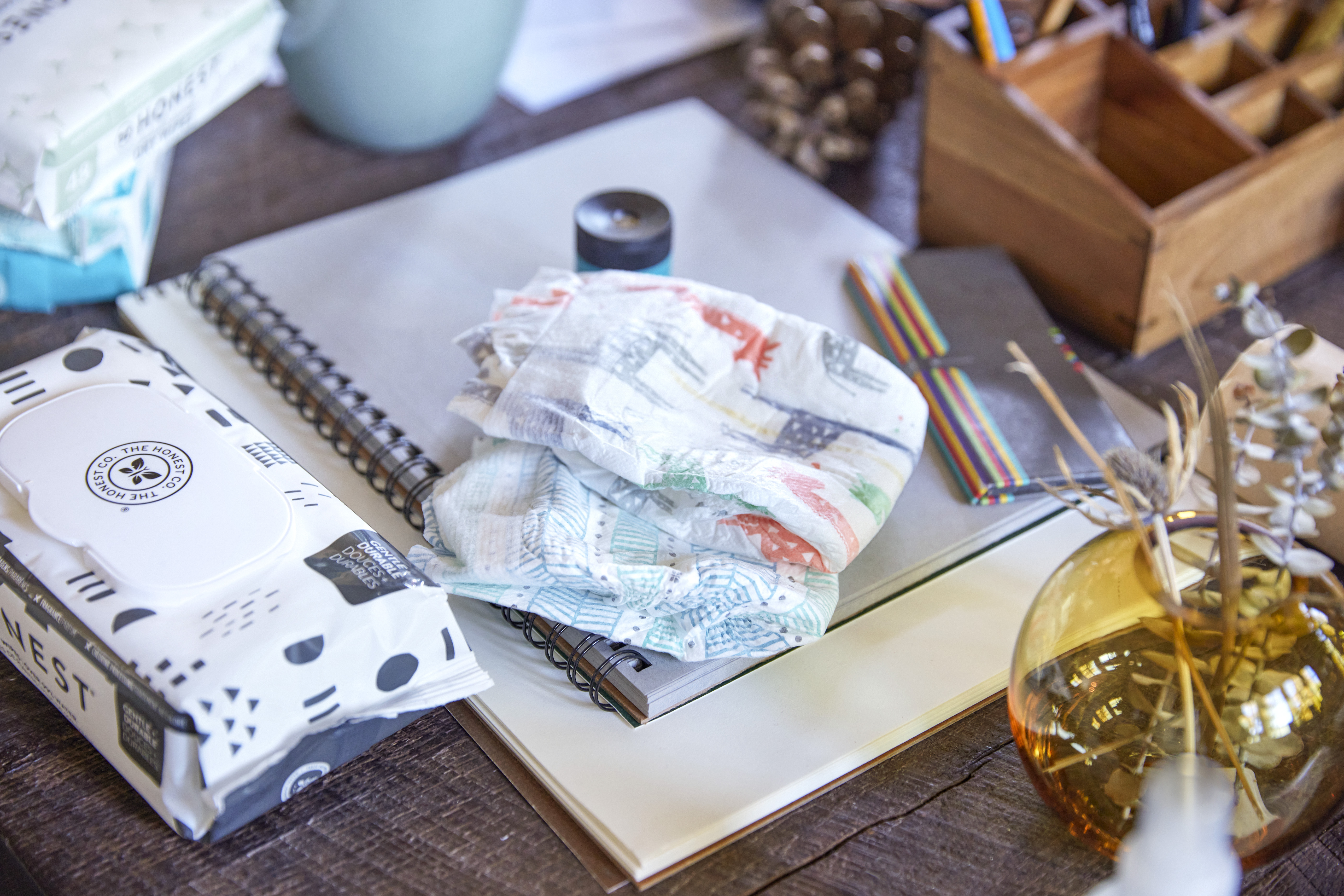 Jessica: I like to go for conversational prints – prints that inspire you to interact with your baby at any stage. I always take a look at what's current and relevant in fashion, movies, books, traveling, nature, and also things that give me the feels….the things you can't bottle. After 9 years, we have a super engaged community that also helps drive our decisions from diaper designs to product development.
Do any of these prints have a special story behind them that's personal to you?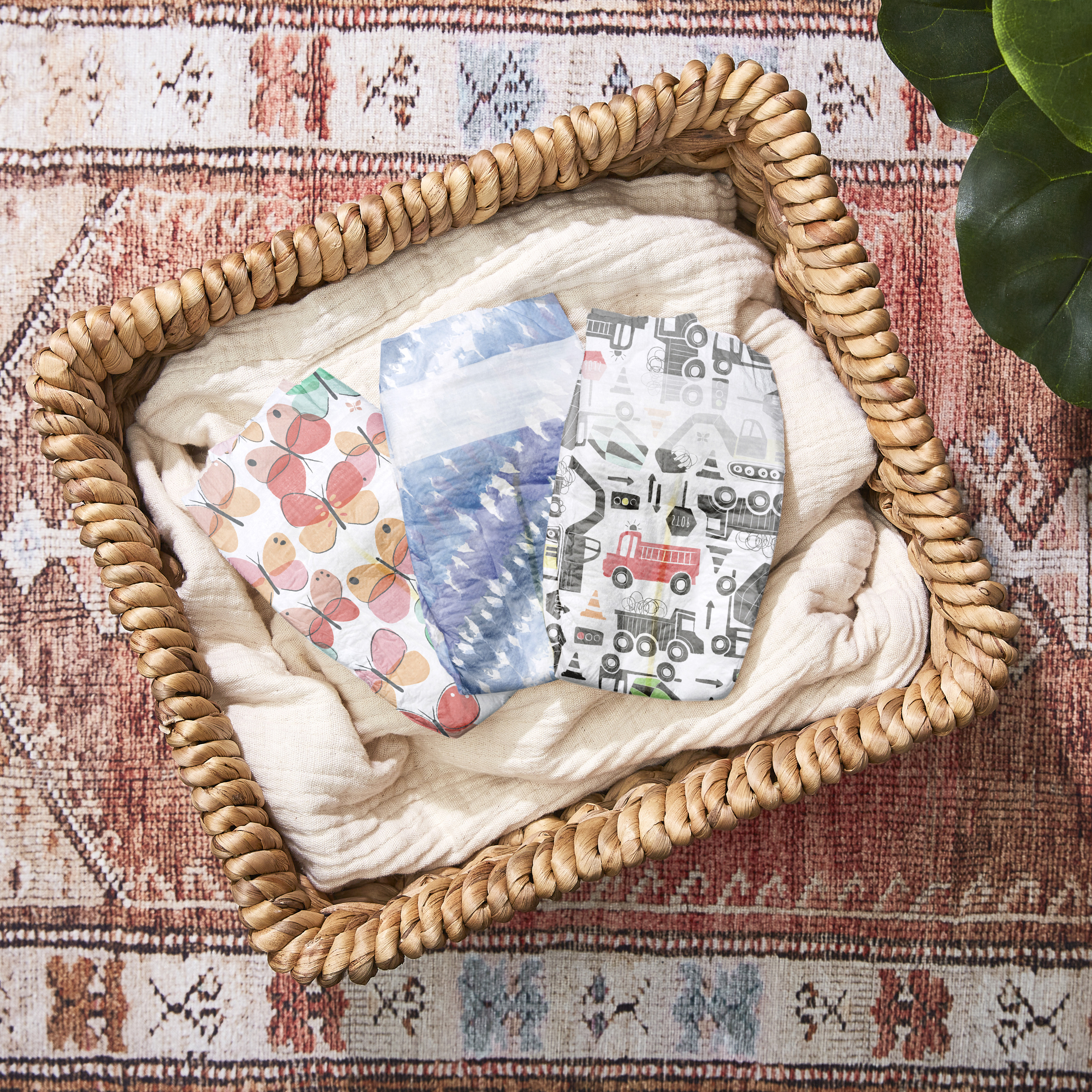 Jessica: I absolutely love them all and have a personal story for each one! But… if you're making me highlight a few, it'd probably be Wild Thang, Wingin It, Big Trucks, and Tie Dye For.
Wild Thang's leopard print is an ode to my mom. If she could only wear animal prints with sequins she would. So this one's for my mama, but in more neutral colors. As for Wingin' It, I'm obsessed with butterflies. The Very Hungry Caterpillar was one of the first books that my firstborn Honor loved so it became a fave. Did you know that we actually have a butterfly hidden in every one of our designs?
Trucks are always a win, so the Big Trucks print was a no brainer. My baby Hayes loves trucks—he's so obsessed I can't even explain. He wants to go on walks just to say 'hi' to them.
And last but not least, Tie-Dye For. I grew up with hypercolor shirts. I loved everything tie-dye as a teeanger. I did all the vintage shopping, I was (and still am) obsessed with the 70's cali bohemian vibes.
Ashley: All of these prints are so special to me, because I was pregnant with my son while I was designing them. It completely changed my perspective from solely a designer with a passion for the babycare space to a mom-to-be!
Describe your own personal style and how this impacts your design choices?
Jessica: I have eclectic taste and I gravitate toward how I'm feeling in the moment. So sometimes it's boho. Sometimes it's more edgy. Sometimes it's whimsical and fun. Sometimes it's more classic. I don't like to put myself in a box. That's how I approach our print designs. They meet the needs of all different vibes.
Ashley: I am definitely more of an edgy mom. I love to push the edge of the box in every aspect of my style and design choices as well as how I style my son. The choices I make for his nursery and his fashion definitely fit into the same choices I would make for myself. I am always trying to push the prints into a space I know no other competitor is playing in and elevate them regardless of what 'mom type' the prints fit into.
What are your fave Clean Conscious prints?
Jessica: I really love all of them. I can't think of one that I'm not into. I like the skulls because it gives me Alexander McQueen vibes. It feels hardcore and you don't typically see that in baby.
Ashley:My all time favorite prints from the new collection are Wild Thang, So Bananas, and All The Letters!
What's the difference between the prints for infants vs. toddlers?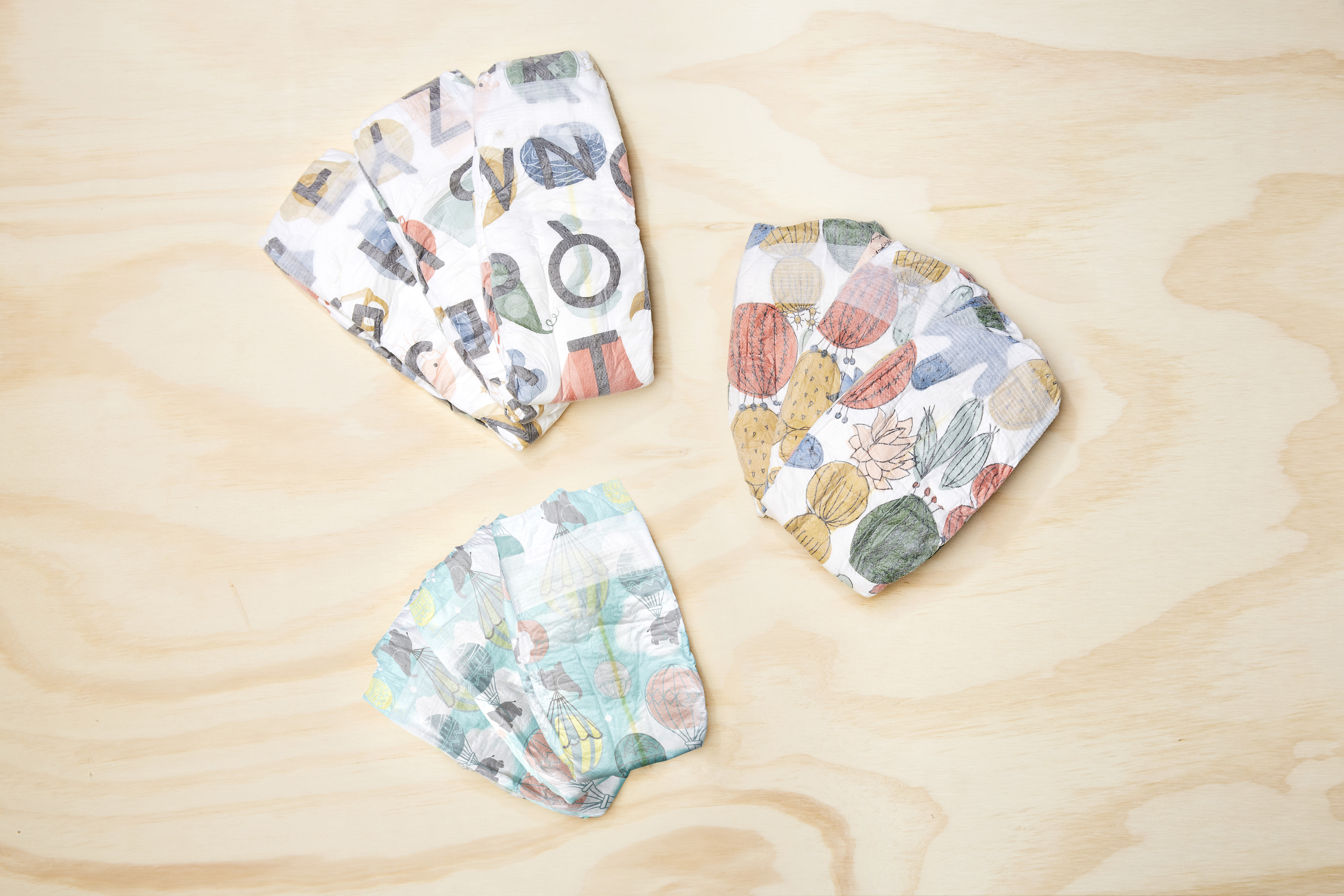 Ashley: The infant prints reflect what layette collections look like and some of the elements you might find in baby's nursery. The prints consist of sweeter elements with a softer color palette.
As the sizes increase, the prints become more bold and interactive for toddlers. There are learning elements on sizes 4, 5 and 6, such as All the Letters and fun foodie prints like Orange You Cute, So Bananas and So Delish that represent foods that your little one might be indulging in at that stage!
Jessica: There are some prints that work for newborn all the way to toddler age, but sometimes you want different designs based on the stage. We wanted to create the most well-rounded selection of patterns to choose from—whether it's through different color palettes or different design elements.
We aim to provide you with the most honest and credible information possible. This article was reviewed for accuracy by The Honest Team and was written based on trusted sources that are linked at the bottom of the article.
blog_review_statement