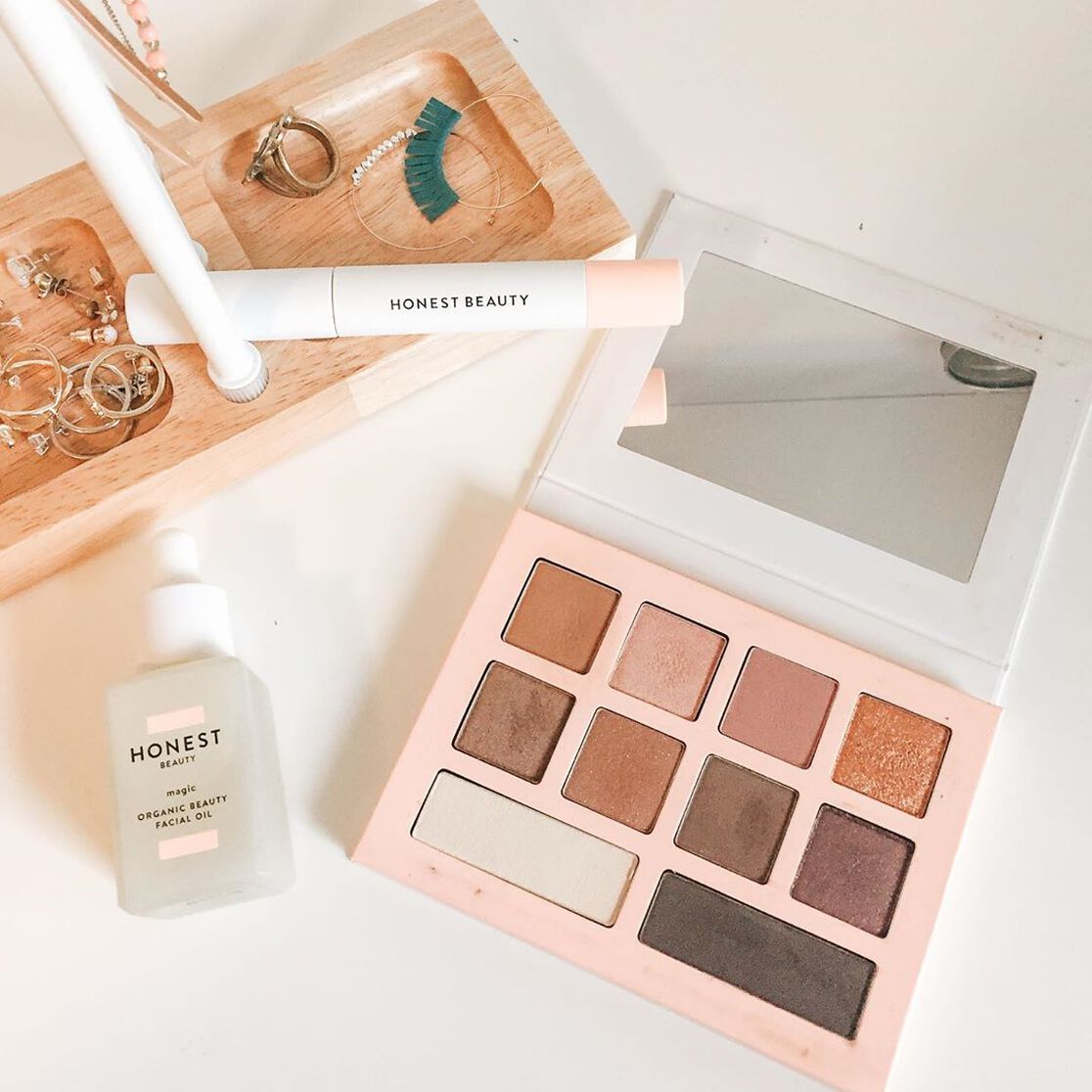 Anyone can slap on some basic eyeshadow and call it a day. However, learning how to properly apply eye shadow takes some practice experimentation with what looks best with your eye shape. Applying eye shadow is both a skill and an art. When done well, an eyeshadow look can be the difference between you looking like the sexy diva you are or looking like a raccoon on the hunt for food. There are so many things to consider, like choosing the right eyeshadow palette to compliment your skin eye shape and eye color, and choosing the best makeup brush. With the following tips and tricks, you'll be applying some basic eyeshadow in no time!
Pro tip: yes, you do in fact need a great makeup brush (or two or three). To create a masterpiece, you need the right tools! After all, you wouldn't draw a work of art using your fingers, would you? Every makeup artist will tell you the key to any eyeshadow look is to blend, blend, blend!
Brushes you can start with as a beginner for easy makeup application:
Angled blending brush
Small, tapered blending brush
Stiff-bristled angled eyeliner brush
Wide-domed fluffy brush
Understanding Color Palettes
Eyeshadow palettes come in all shapes and sizes, but you really only need four colors to start with. First, consider your eye color when choosing an eyeshadow shade. If you have brown eyes or hazel eyes, you're lucky because they go well with just about any color. However, blues and purples really stand out well. Green eyes go well with reddish tones and purples. Meanwhile, blue eyes do best with the warmer colors. Think reddish-brown, orange-brown, and bronze/gold.
When deciding on what shades to use together as one eyeshadow palette, it helps to stick to a few simple rules.
Don't forget a neutral shade. It helps keep your look wearable if you're using bright shades.
Choose three colors regardless of what color scheme you go with—a darker shade, a lighter shade, and a medium shade.
Mix finishes, never use just shimmer/glitter only, or just matte. Using both shimmer and matte together gives your look depth and that special touch.
How to Apply Eyeshadow Step by Step
Step 1: Primer Those Peepers
So, what does eyelash primer do? Just like eyelash primer helps your mascara go the extra mile, eyeshadow primer does the same thing for your eyeshadow. There's nothing worse than your eyeshadow dripping down your face because you're sweating. Use your ring finger to apply eye primer, extending to the outer corner.
Step 2: Lay Your Foundation
Always start with your neutral color. You can use a wide brush and cover your lid with it. Most looks will only require four colors, although sometimes there are exceptions. Choose a shimmer for something fun, a color that matches your skin for a more natural eye makeup to wear in daytime, or a darker shade if you want a smokey eye for a night on the town.
Step 3: Color Your Crease
You'll want to pick a darker color to blend into the crease of your eyelid. By defining your crease, you help make your eyes seem bigger and wider. If you're using color palettes, you'll want to choose either the darkest or third darkest color, depending on how many you're using. This crease color is often referred to as a transition shade. Add a little color at a time, starting with a thin line at the inside of your eyelid and widening it as you go. Remember that blending is your friend!
Step 4: Line and Define
This is the part where you apply eyeliner or use dark eyeshadow on the rim along your lash lines. Be careful of applying eyeliner to your waterline and only use pencil, not an eyeliner brush. Otherwise, if you miss your waterline, you could accidentally poke brush bristles in your eye, and that's no fun. We recommend applying liner to your lower lash line, rather than your waterline, for a softer look. This tip is especially helpful if you want to learn how to do cat eye makeup, which is heavy on the liner!
Step 5: Add Some Highlights
Once you've got all the dark colors on, you can move to your lightest color and really make your eyes pop. Use the lighter color with a bit of shimmer to really create a look that pops. To give you a lifted look, apply this color along your brow bone. If you want to open up your eyes a little and fool people into thinking you're more awake than you are, use a bit of highlighter or translucent powder on the inner corners of the eyes.You can also add a brightening concealer below your eyes to help the shadow pop.
Viola! You've officially learned how to apply eyeshadow properly. Throw on some mascara and a liquid lipstick, and you're good to go! Hopefully it's a good look on you, otherwise, you might want to try again with different colors that better suit your skin tone. If you have trouble choosing your own colors, try using one of the ready-made palettes specific for your eye color. It makes applying the right shades super simple, so you can focus on perfecting your technique!
We aim to provide you with the most honest and credible information possible. This article was reviewed for accuracy by The Honest Team and was written based on trusted sources that are linked at the bottom of the article.
blog_review_statement