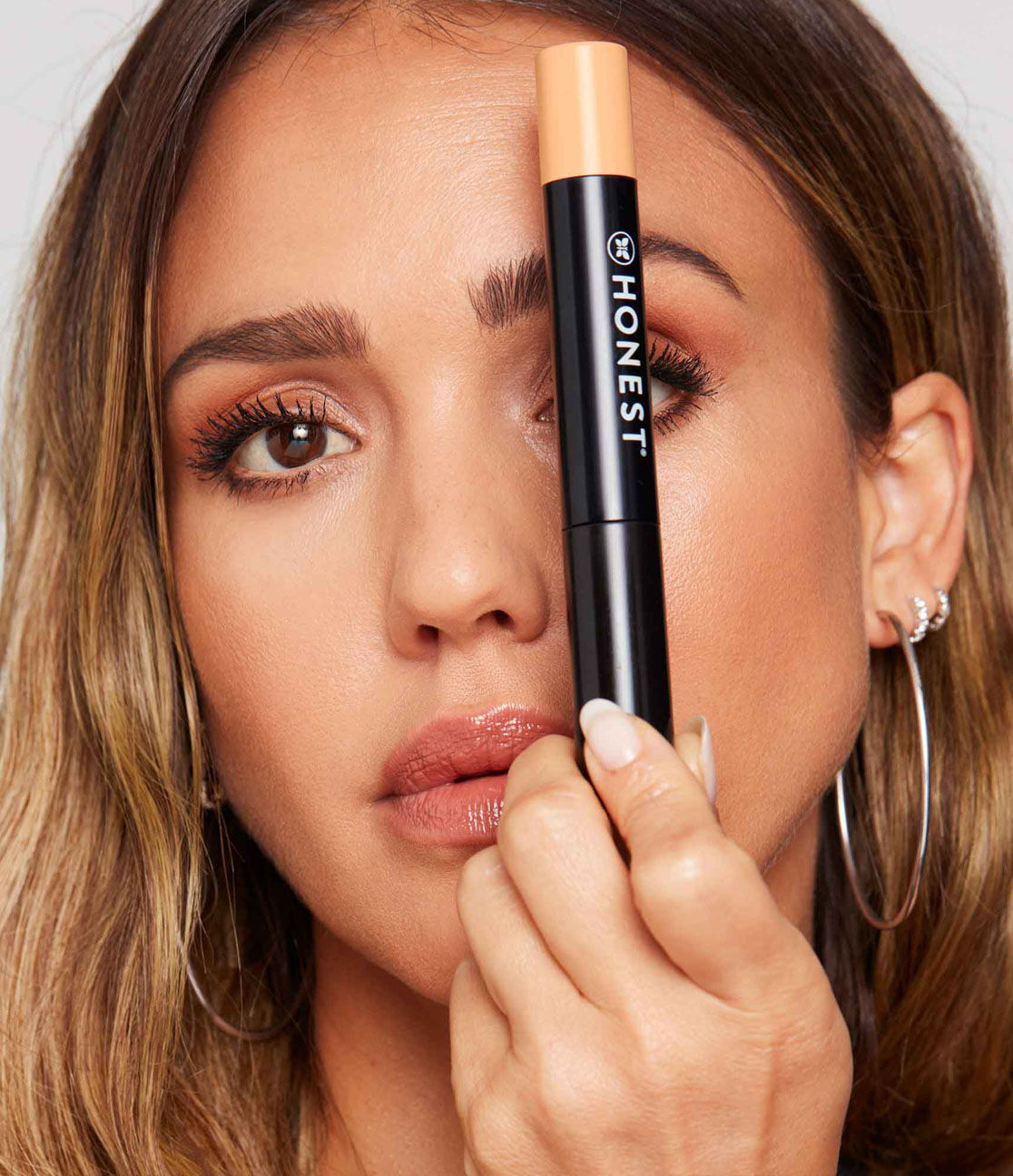 Volume vs. Length: Which Mascara is Right for You?
It may seem like all mascaras are the same, but choosing the wrong one can drastically change your end look. The two most common types are lengthening and volumizing mascaras.
Another question that comes into play is whether lash primer is necessary or not. You may not think it's a vital part of your makeup game, but you're probably missing out on some great benefits that lash primer provides!
Not sure which type of mascara is right for you? We're here to help! We'll walk you through the differences between these two types of mascaras. We'll also tell you why lash primer is a must-have in your routine. Plus, we'll give you the scoop on our new Extreme Volume Mascara + Bold Lash Primer and compare it with our Extreme Length Mascara + Lash Primer!
What's the Difference between Length + Volume Mascaras?
Here's a brief breakdown of the differences between lengthening and volumizing mascaras.
Lengthening Mascara:
If you want well-defined, long, sky-high lashes, lengthening mascara is for you. Lengthening mascaras tend to keep your lashes natural-looking. Commonly, the wand on lengthening mascaras is comb-like with less dense bristles to help separate and define your lashes.
Volumizing Mascara:
If you want big, fluffy, fuller-than-life lashes, go for a volumizing mascara. These mascaras tend to make lashes look dramatic, glamorous, and thicker. Volumizing mascara wands have denser bristles, which help curl your lashes and increase formula deposition for rich black color.
Do I Need a Lash Primer?
To put it simply: YES. Lash primer is a secret weapon that can seriously elevate your makeup game. Let's fill you in on the best-kept secret to amazing lashes.
Using a lash primer before mascara can help:
Increase the lasting power of your mascara
Separate your lashes
Hold more curl in your lashes
Provide more length and volume to your lashes
Provide a base so that your mascara applies evenly on your lashes
Intensify the black color, if you're using a blue primer
Both our Extreme Volume Mascara and Extreme Length Mascara come with built-in, enhancing primers. Our Extreme Length Mascara has a built-in white primer to help keep your lashes lifted for longer. Our Extreme Volume Mascara has a built-in blue primer to help your lashes look voluminous and rich.
Which Honest Mascara Is Right for You?
Here's everything you need to know about our two fave clean mascaras!
Extreme Volume Mascara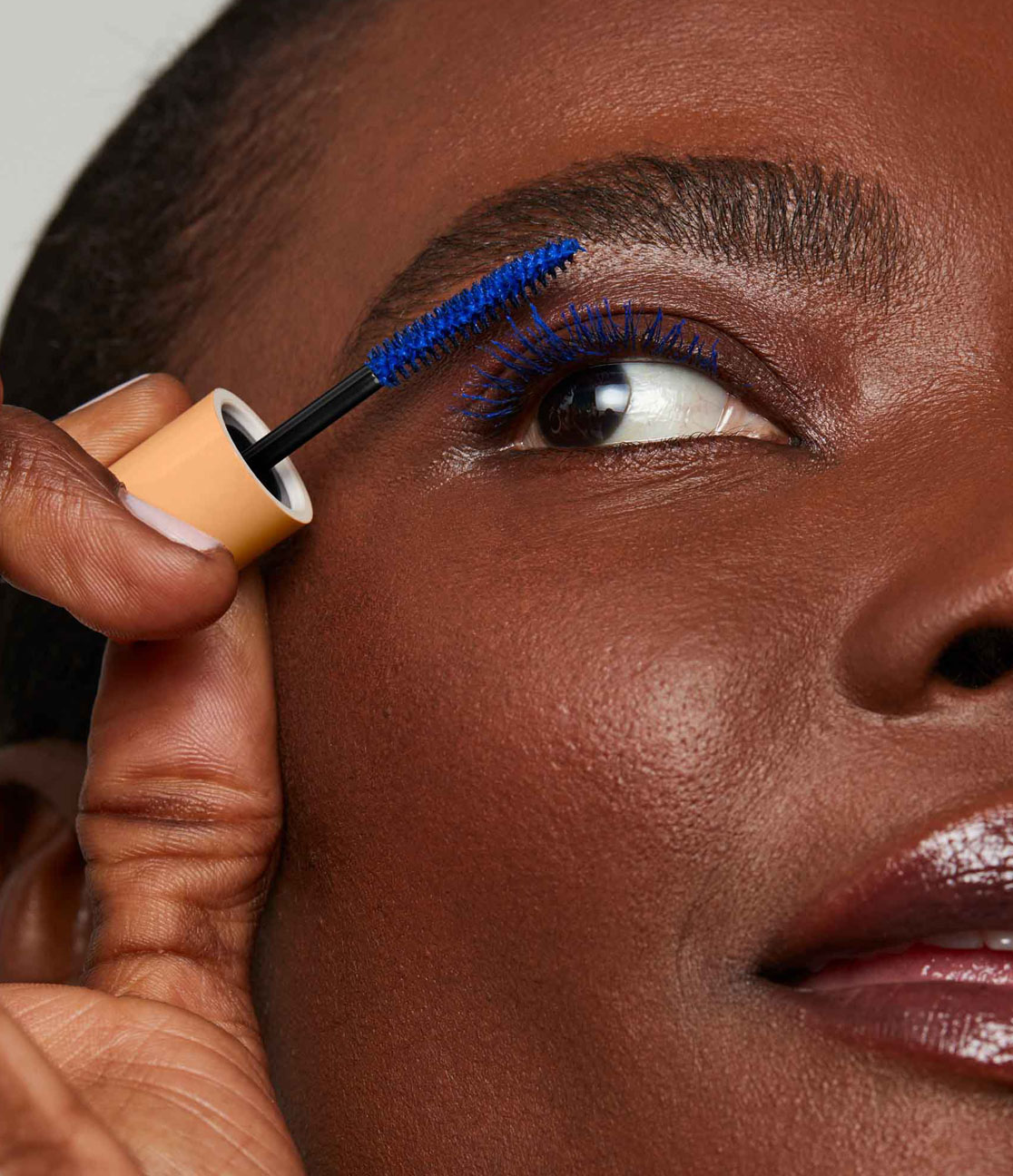 Ready for your biggest, boldest lashes yet? We are so excited to share details on our new, lash-thickening mascara: the Extreme Volume Mascara + Bold Lash Primer. This 2-in-1 volumizing mascara is designed to build extreme volume and curl without smudging, flaking, or clumping. It's also a clean mascara! This means it's a cruelty-free mascara and was made without alcohol.
What's our secret? The built-in blue primer! Now, you may be asking yourself, "what is blue primer?" Here's the science: The ultramarine blue pigments in the primer offset gray and brown undertones to enhance an intense, rich black.
Our Extreme Volume Mascara, made with nourishing castor oil, naturally-derived film formers, plant-based waxes, and 3 lengths of natural fibers, comes in to deliver the volume and curl. They're your lashes, but 90% thicker-looking.*
If you have a hot date coming up, a glam night out with the girls, or just feel like going big and bold, the Extreme Volume Mascara is for you!
How to Apply:
Here's how to use our voluminous, lash-thickening mascara:
1. Make sure your lashes are clean and free from old makeup, dirt, or other debris.
2. (Optional) Use a lash curler for extra lift! Hold your lash curler for at least 8 to 10 seconds.
3. Comb on the blue primer to create an even base for the volumizing mascara.
4. Wait 30 seconds and let the blue primer work its magic.
5. Finish with a few root-to-tip coats of the Extreme Volume Mascara for a full-fringe effect.
6. Repeat steps 3-5 on your lower lashes for a full glam!
Extreme Length Mascara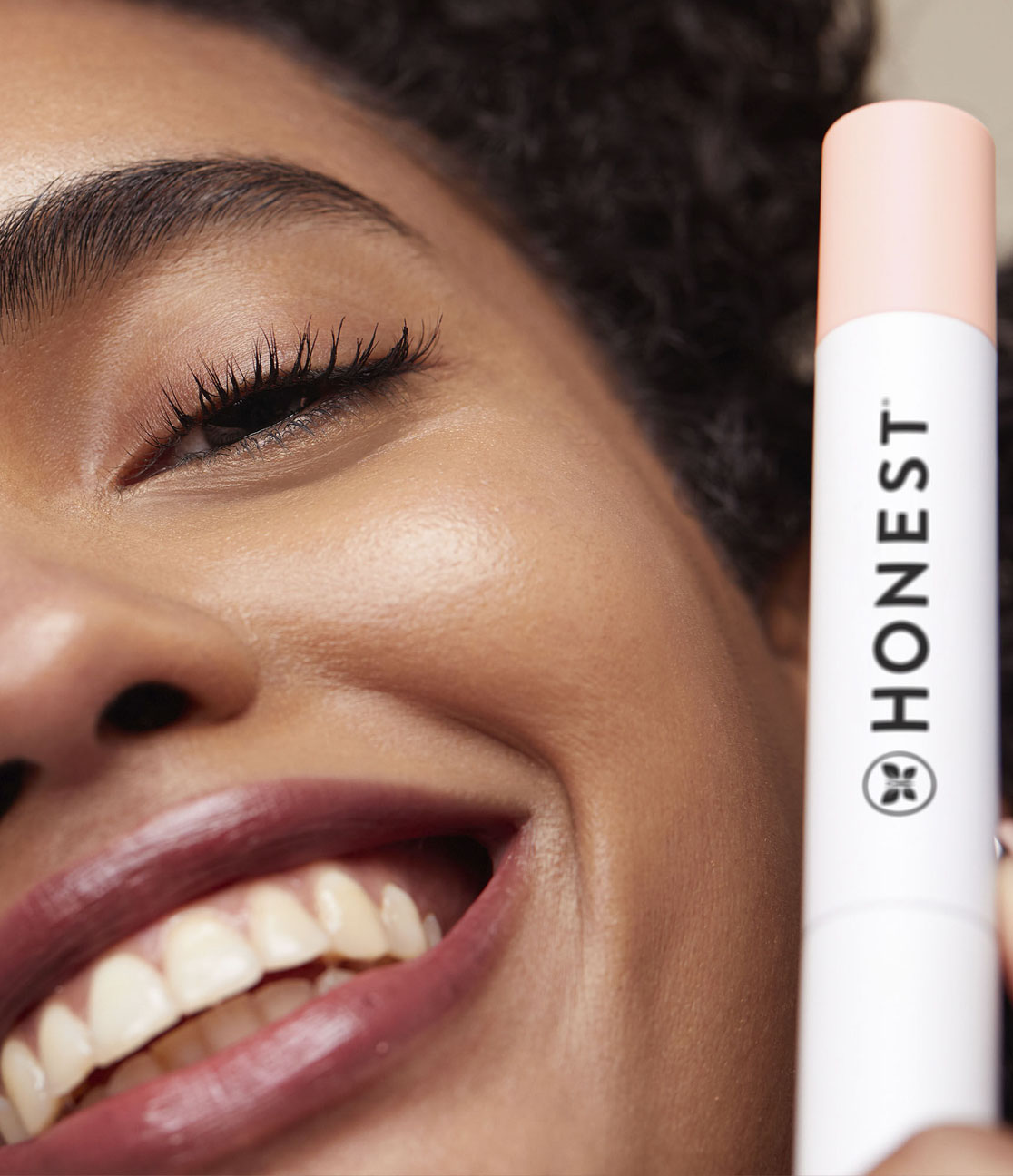 Our Extreme Length Mascara is here to keep your lashes long and defined. It's a double-sided mascara with a built-in lash primer to help maximize your longest lash length. This cruelty-free mascara is made with Jojoba Esters and delivers a smooth black color with extreme length and lift.
Yet again, the results lie in our built-in primer. The Lash Primer brush is thin and narrow to help create an even base. The formula enhances the mascara's performance while boosting staying power. When it comes time to use the Extreme Length Mascara, the application is smoother and the length even longer, thanks to the primer.
If you want to add some length but keep a natural look, the Extreme Length Mascara is for you. It's perfect for casual outings or when you don't want a fuller lash look.
Now it's time to choose the best Honest mascara for your best lash game. Want our opinion? Adding both to your arsenal is definitely ideal for serving different looks for every occasion.
Think of it this way: Extreme Length is for the interview, Extreme Volume is for celebrating the raise. Why not be prepared with both?
*in a clinical study of 38 women when using mascara+primer together
We aim to provide you with the most honest and credible information possible. This article was reviewed for accuracy by The Honest Team and was written based on trusted sources that are linked at the bottom of the article.
blog_review_statement