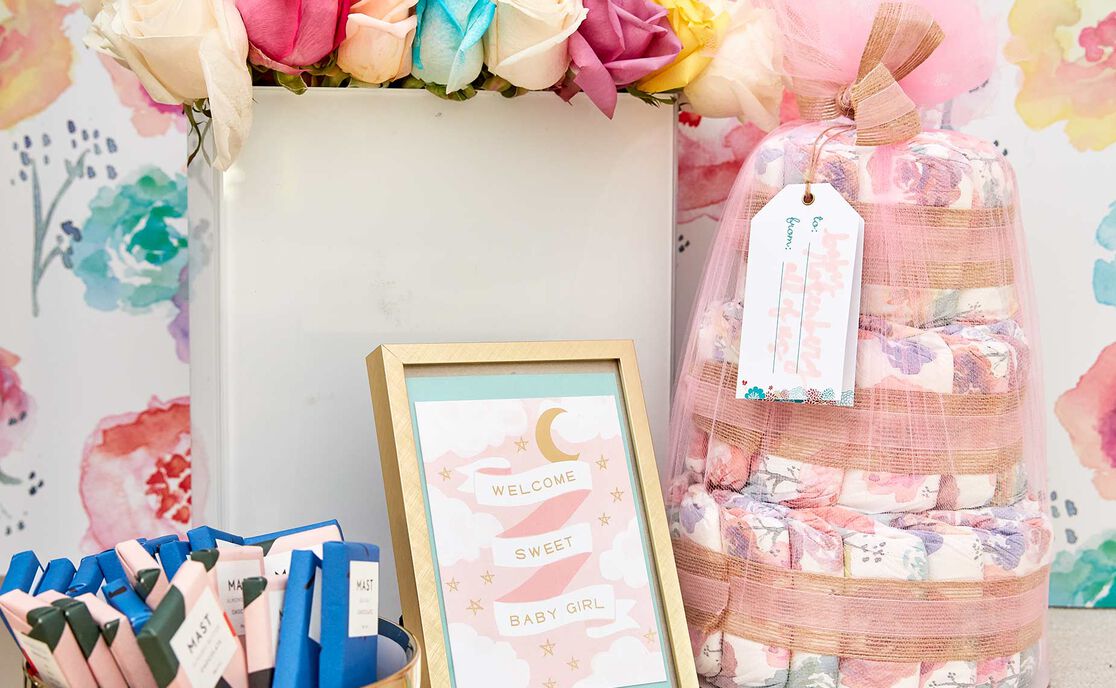 After having 3 babies herself and throwing showers for countless friends. Our founder, Jessica, is basically a pro baby shower host at this point. Her secret: keep it simple and sweet to let the mama shine. Check out her 5 easy tips for planning a stress-free baby shower inspired by a recent baby shower she threw for her BFF Jen.
Jen came to work at Honest over five years ago, and since then we've become really close friends. Because baby showers can sometimes be seen as cheesy, it was important for this to be simple and sweet. I wanted the mom-to-be to enjoy herself and be able to relax, while creating some special memories.
1. Choose a Baby Shower Theme that's Inspired by the Mama-to-Be
Choosing a theme will help you organize the rest of the party details, from decorations to desserts. For this shower we drew inspiration from Rose Blossom, Jen's favorite Honest Diaper print. Building off this beautiful floral pattern, we made sure that the decor incorporated soft, romantic pastels. We also went to the local flower mart to pick up some fresh flowers to make our own arrangements with. The trick when making your own floral arrangements is to buy large quantities of just a few different flowers so you have less to put together.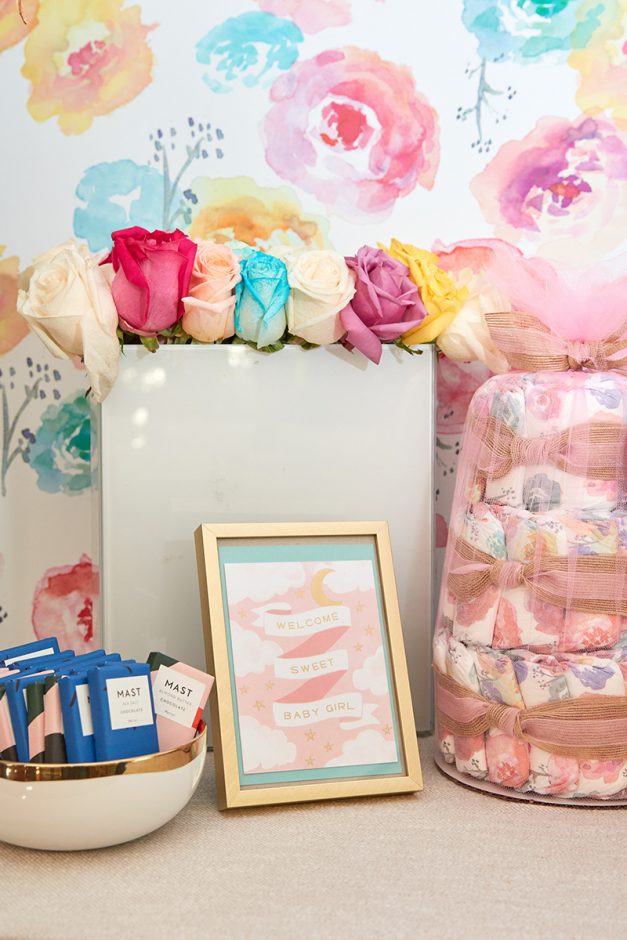 2. Baby Shower Decorations Should be Practical (and Pretty)
Instead of buying a bunch of decorations that won't get used again, decorate with things that mom can have ready for the new baby.
Honest Diaper Cakes (and Mini Diaper Cakes) make super cute centerpieces, but are also full of products that can be used when baby arrives. The perfect 2-in-1 gift!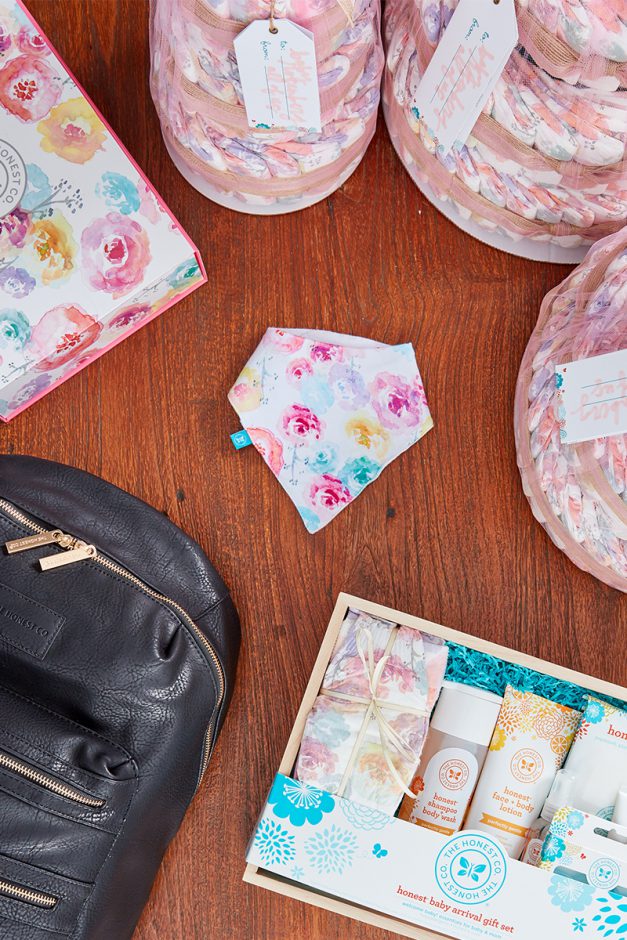 3. Put Pregnancy-Friendly Foods on the Menu
Pregnant mamas often have dietary restrictions or aversions, so baby shower food should always cater to her. Make sure to ask ahead before deciding what to serve.
Our menu was full of Jen's favorite foods, and all vegan and gluten-free. We also had a variety of gluten-free desserts and themed mocktails.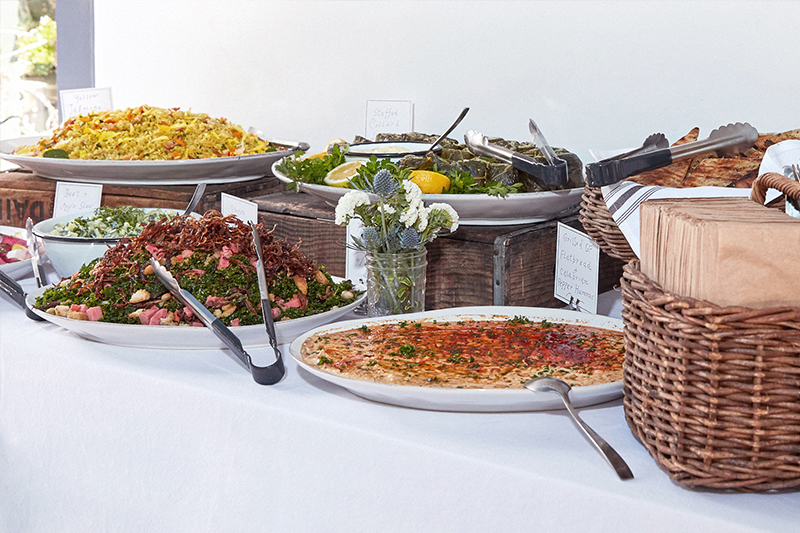 4. Try Artsy Activities over Baby Shower Games
Baby shower games can be cheesy, so we stuck to some simpler, more memorable activities. Each guest was given a page to decorate and share their wishes and words of wisdom for baby-to-be. We also included a polaroid of each guest to connect the message with the person who wrote the wish. The pages were bound together into one memory book for mom to have, and to share as a wish book for her new baby.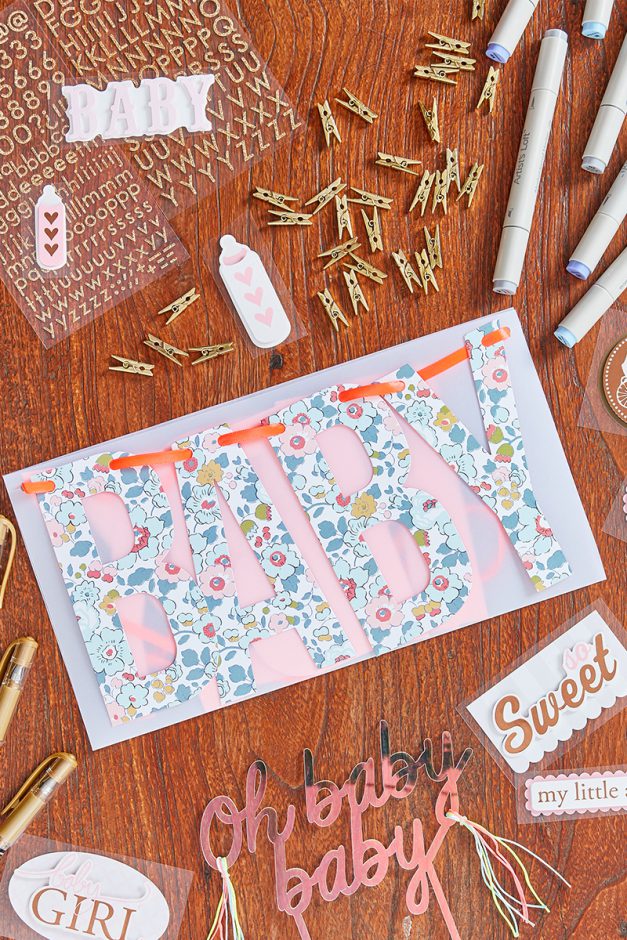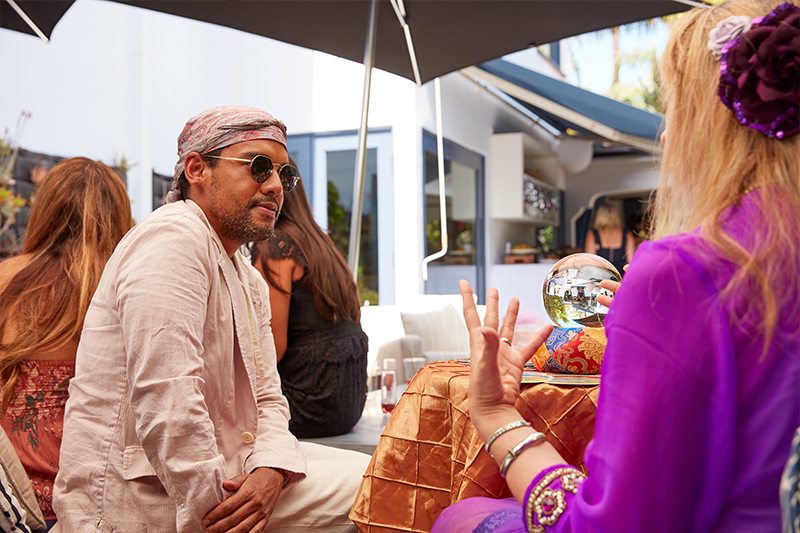 5. Craft an Awesome Playlist
No party is complete without a playlist. We made playlist full of sweet and silly songs that mom-to-be and her guests would enjoy. It was a fun and super easy way to keep the mood light and upbeat. You can check it out and follow, below!
Do you have any baby shower tips or traditions of your own? We'd love for you to share in the comments.
xo,
Jessica
We aim to provide you with the most honest and credible information possible. This article was reviewed for accuracy by The Honest Team and was written based on trusted sources that are linked at the bottom of the article.
blog_review_statement