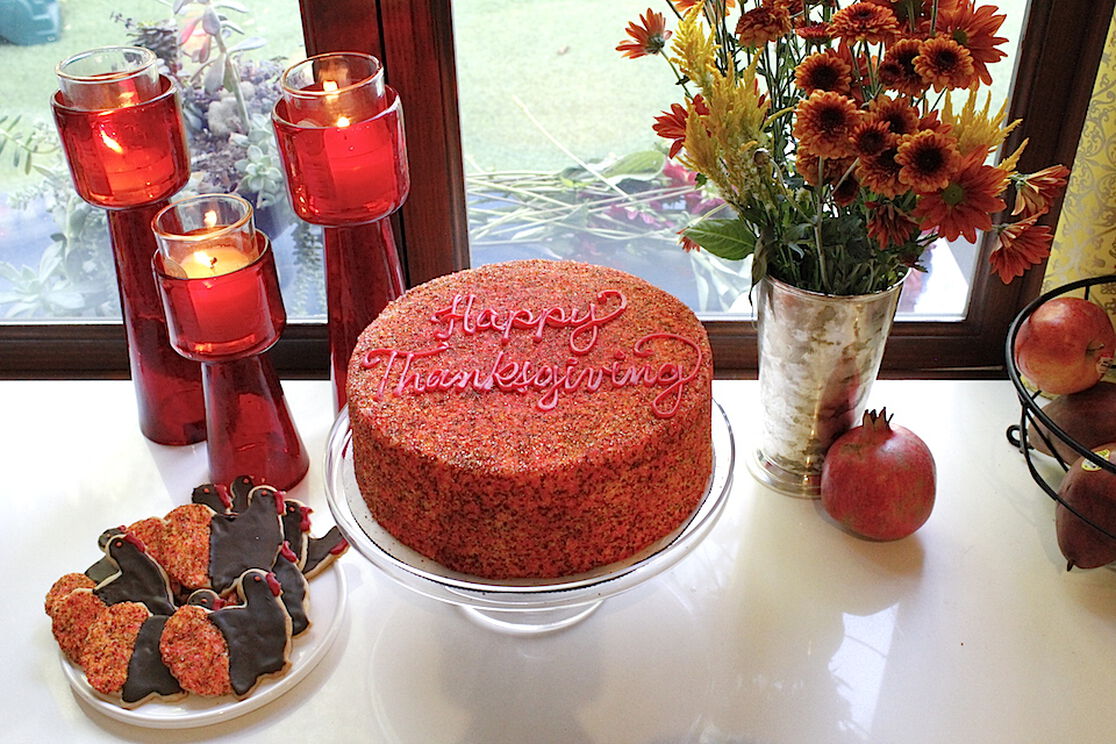 Thanksgiving may be late on the calendar, but this year it came early to Honest Jessica's house! Just because she's halfway around the world on turkey day, there's no way that she's missing out on the food, folks, friends and fun of this holiday. So, she invited all her loved ones, put the family in their fall finery, and got cooking!
Here's an inside look at Thanksgiving with Honest Jessica and her family (with some helpful tips and recipes, too!):
Before we started to fix our annual feast, we had to set the scene and fill the house with that autumnal coziness that we all crave on Thanksgiving. For the floral arrangements, I loved pops of bright orange and soft pink against a seasonal palette of rich reds and purples.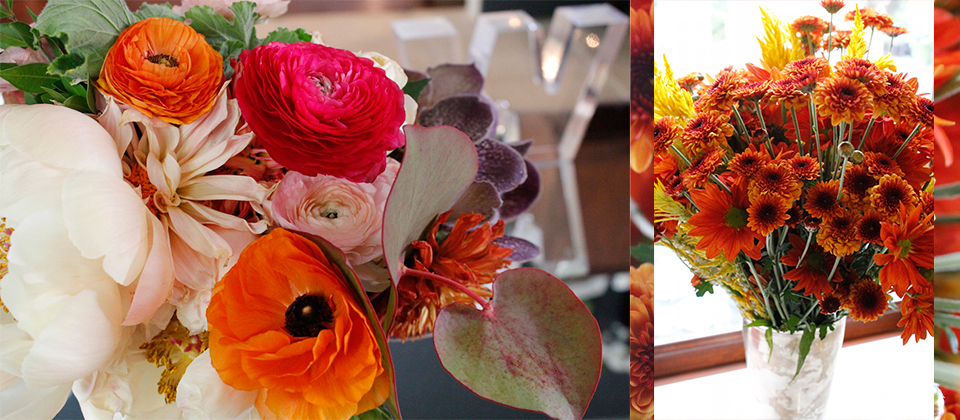 Don't forget that
scent is part of the picture, too
: Since we just released our
Honest Aromatic Soy Candles
in Winter Spice, I couldn't wait to use them any longer and lit them all over the house!
Honest tip: What's most beautiful about Thanksgiving is how food brings us together, but even the food itself can be beautiful! Integrating fresh seasonal fruits, vegetables and natural accents into table decor creates a lively, lush setting that will leave guests with a new appreciation for their food. Pomegrantes, persimmon and roasted sunflower seeds are a bright addition to a table and a kale salad; kabocha squash and pumpkins are a rich side dish that works front and center, too!
Let's be honest, there's no shame in the Thanksgiving game. I give myself a helping hand with a "halfway homemade" approach to prepping a holiday feast so I can focus on great execution and making sure everyone gets fed. I'm happy to have my favorite fat-free, gluten-free marshmallows make an appearance on our classic yams.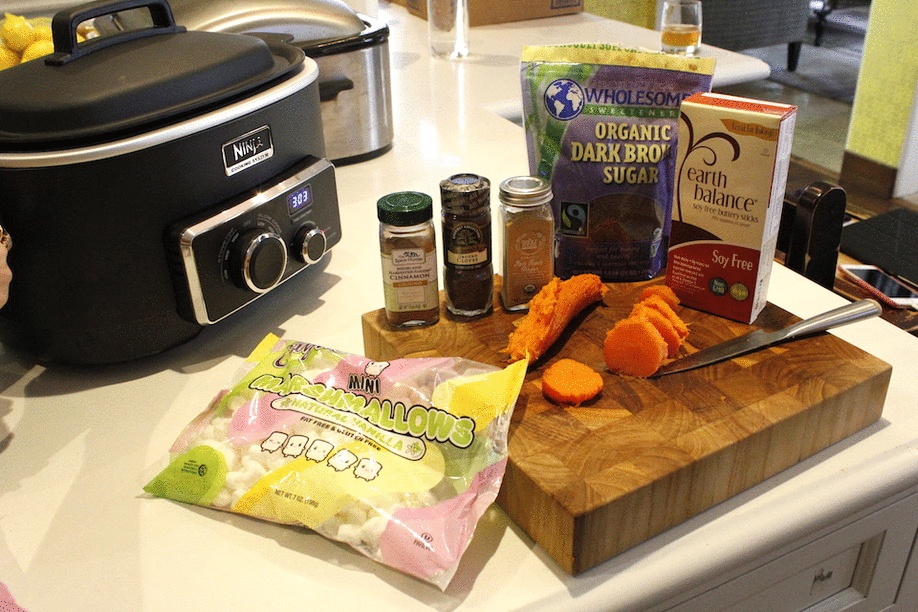 We had even more to be grateful for than usual since we had two turkeys this year! My mom and I were in charge of the traditional preparation; my dad took care of the hot n' spicy option. Yep--we put some pep into this seasonal favorite and so can you with these simple spices (and the peppers, of course) that will have your turkey turned all the way up:
Ingredients:
olive oil
salt
black pepper
thyme
rosemary
garlic
turkey broth
lemon, cut and layered on top of turkey
jalapeno pepper, cut and layered on top of turkey
On the lighter side, we also had a dinosaur kale salad with pomegranate seeds, roasted sunflower seeds, and goat's milk parmesan finished with a simple lemon, olive oil, salt, and pepper dressing.
Here's another honest tip: Make sure you thoroughly massage the kale leaves by rubbing them together once they've been seasoned--they'll taste sweeter, feel silkier and take on all the flavors you add.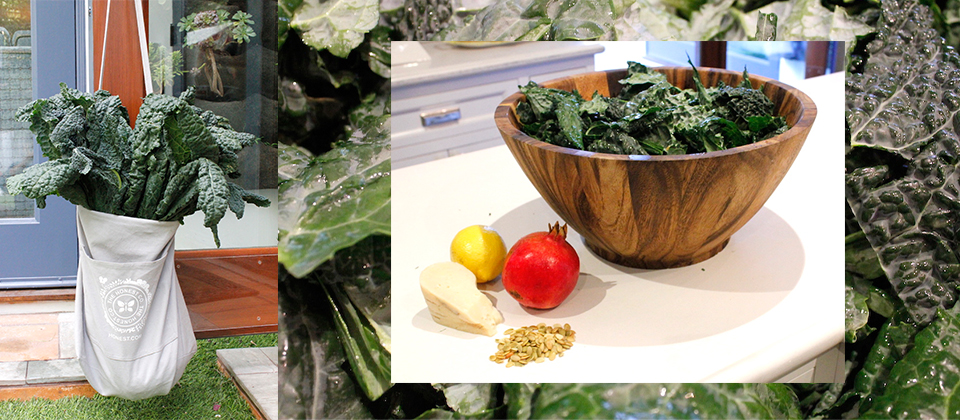 When it comes to Thanksgiving, a lot of cooks in the kitchen can--sometimes--be a good thing. With my mom and dad helping me inside, my husband, Cash, took our girls outside to play (and I just had to hope their dresses would survive until the meal was served).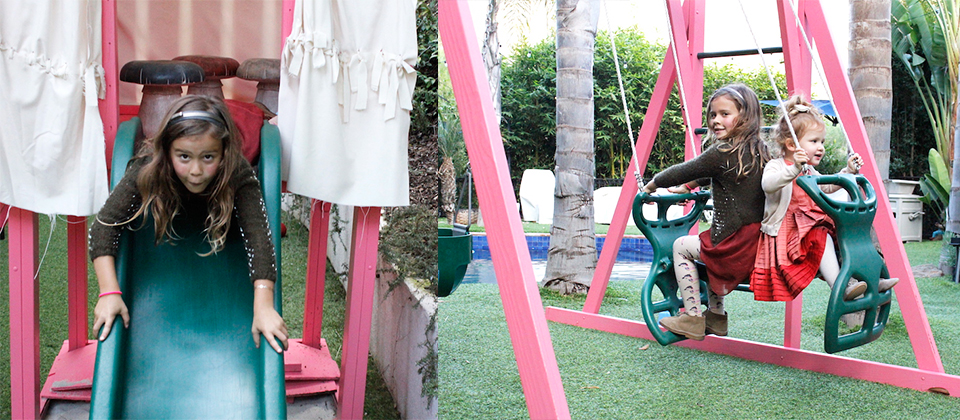 Joining them in the backyard was my brother, Josh. This is him, rocking his Movember mustache with pride: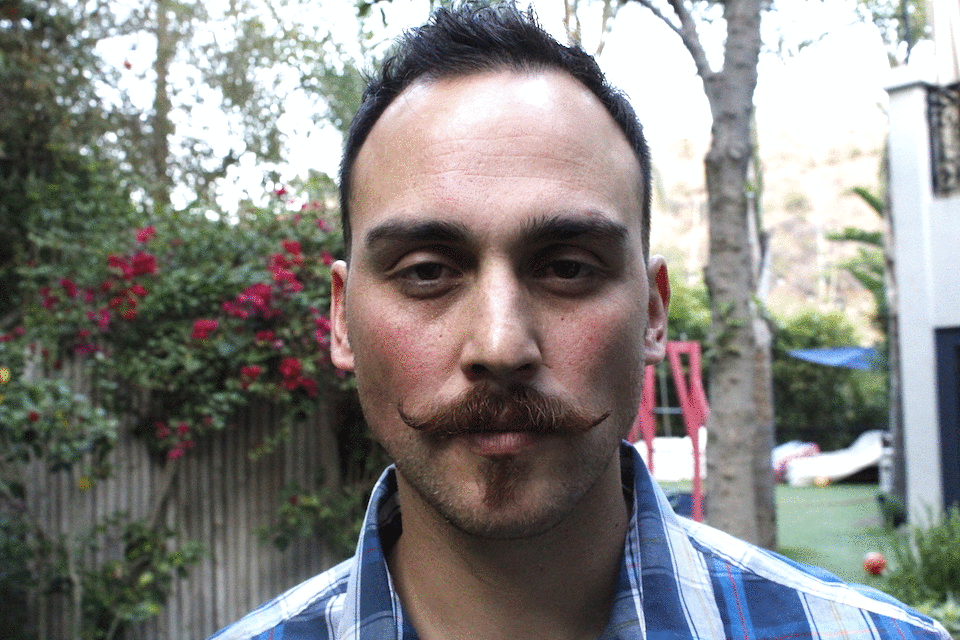 The only thing sweeter than the sound of my family coming together for Thanksgiving? Dessert! Our options ranged from the gluttonous to the gluten-free, including a special seasonal cake, turkey cookies, mini pecan pies, and two kinds of pumpkin pie.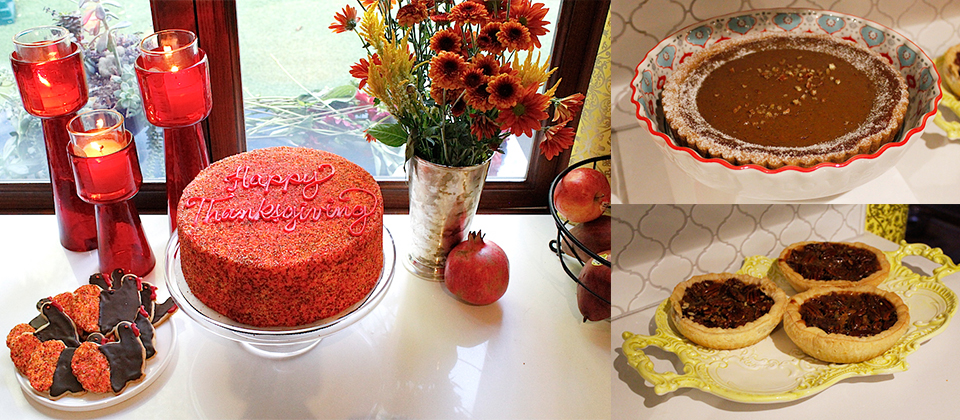 With the sweets on standby, the only thing left for us to do was sit down and enjoy the meal! Surrounded by the people I love (and the food I love to eat), I was so thankful that I could take this memory with me on my travels. Everyone was full of gratitude and great grub...well, maybe someone could have had a little more to eat (looks like my dog, Bowie, really wanted a seat at the table).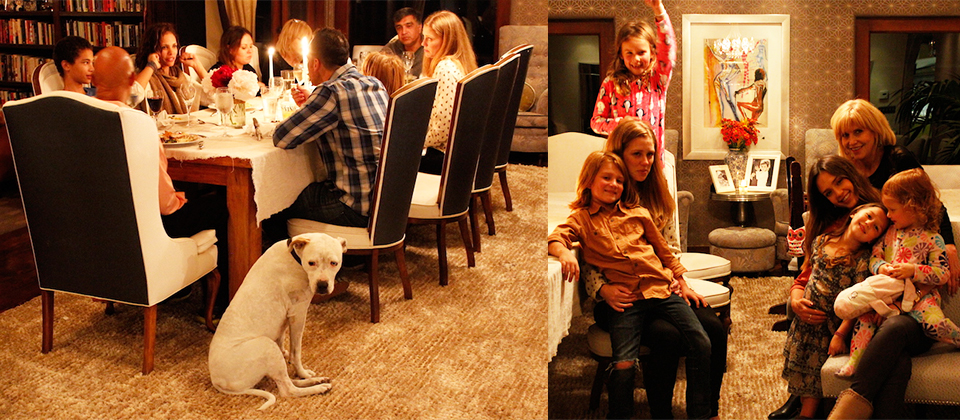 Whether it's early or on time, Thanksgiving for me will always be about who's around the table as well as what's on the table.
Along with everyone at The Honest Company, I'm grateful to have the opportunity to make the world a safer, healthier place for your family as you gather for the holiday.
Happy Thanksgiving!
Honest Jessica
We aim to provide you with the most honest and credible information possible. This article was reviewed for accuracy by The Honest Team and was written based on trusted sources that are linked at the bottom of the article.
blog_review_statement