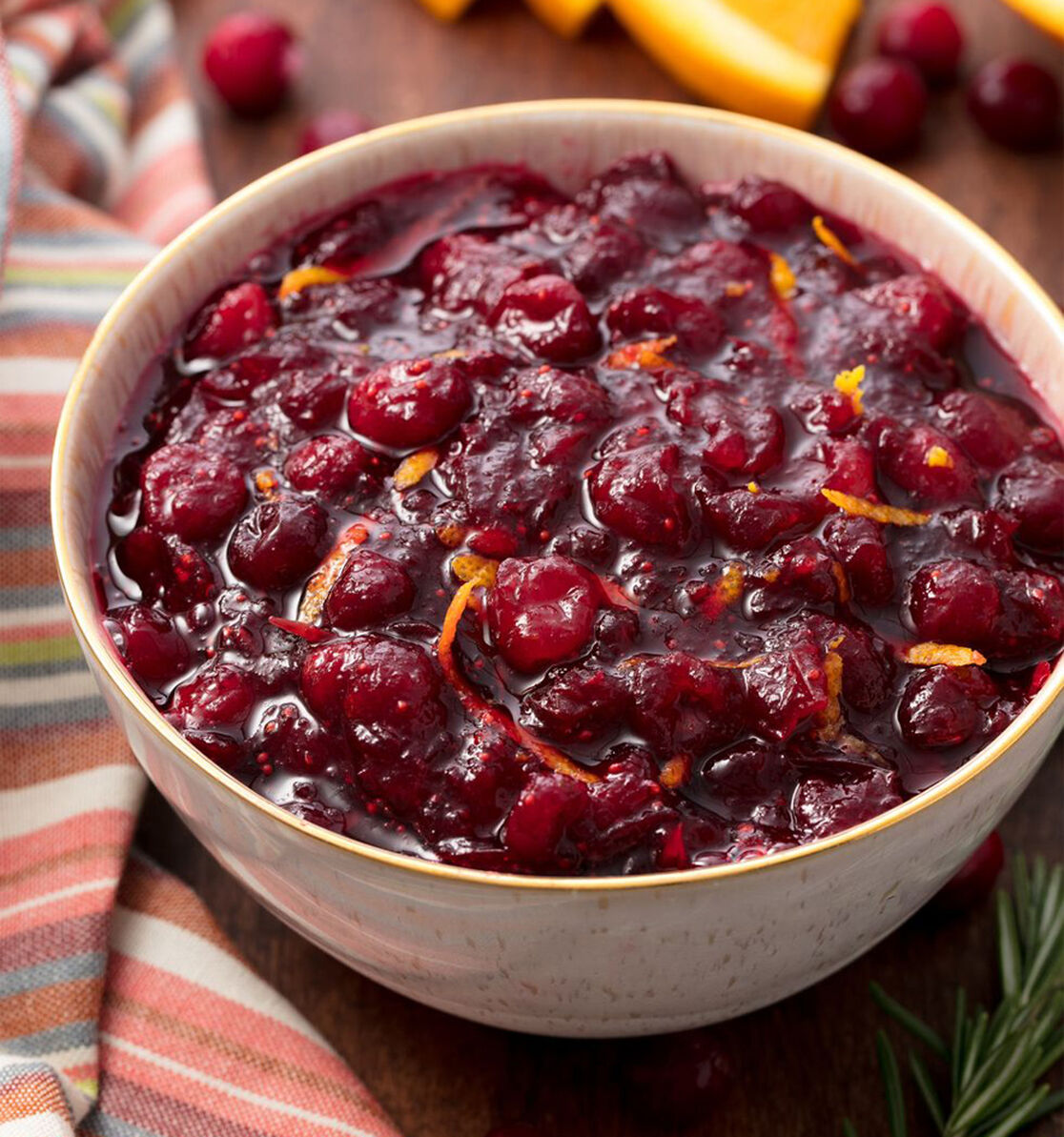 Image by Ethan Calabrese
In recent years, a lot of people have switched to healthier food alternatives, including changing to vegan and vegetarian diets. However, it's often during the holidays that many vegans miss the meat and dairy. If that's someone you know, they might have to pass up on the turkey, but that doesn't mean they can't still have something equally as delicious to eat.
Wondering what to add to your Thanksgiving dinner list of items that are good for vegans? To help you out, we have gathered together some vegan dish ideas that are fancy enough for the holidays and that don't even look or taste vegan at all. After these vegan holiday cooking ideas, you will only have to worry about Thanksgiving activities for kids to keep them busy!
Short List of Non-Vegan Foods
Generally, people following a vegan lifestyle stay away from foods containing:
Meat, both red and white.
Fish, including crabs, clams, and mussels.
Dairy such as eggs, cheese, butter, and milk.
Honey.
While this diet can have some health benefits like better heart health and a lower risk of certain diseases, it's important to monitor your nutritional profile to ensure you're getting everything you need to function at your best. Many vegans have a lower risk of becoming obese and therefore less risk for all the health issues that come with obesity, including heart disease, high cholesterol, high blood pressure, and more.
Still, despite the benefits, many vegans sometimes face difficulties when trying to plan a holiday dinner menu. To honor your vegan guests, you should try to create dishes that incorporate vegan food like:
Bread.
Rice.
Pasta.
Fruits and vegetables.
Legumes including peas, beans, and lentils.
Healthy oils like coconut oil, olive oil, and avocado oil.
Dairy alternatives such as coconut milk, almond milk, vegan cheeses, and more.
What Can a Vegan Guest Eat?
Keeping vegan criteria in mind, below is a short list of some vegan dishes that could make great additions for your next dinner party, and that goes for vegans and non-vegans alike!
Vegan Meatballs
You can make these "meat" balls with mushrooms, oats, and black beans. Like a classic meatball dish, top them with tomato sauce and serve with polenta or spaghetti. This is a hearty vegan holiday meal option!
Stuffed Pumpkin
'Tis the season! Include pumpkin in your dinner menu by making a baked pumpkin stuffed with rice, apples, pomegranate, pecans, and spiced generously with fennel. You could also roast the pumpkin seeds as an extra vegan friendly appetizer!
Stuffed Squash
Another stuffed dish alternative is quinoa stuffed acorn squash. This wintery dish is filled with quinoa stuffing enhanced with walnuts, fresh sage, and leeks. Roast the squash until tender for the best flavor.
Veggie Chilli
Make this delicious dish with kidney beans and fresh vegetables of your choice. Toss your beans and veggies in chilli sauce. Viola!
Pot Pie
Looking for a vegan recipe that includes roasted sweet potato? This pie is made with a vegan pastry crust, and filled with creamy, savory mushroom gravy, plus caramelized shallots and a sweet potato or mushroom base. You could even add scalloped potatoes to this main dish!
What Do Vegans Eat for the Holidays?
Pretty much anything as long as it's meat-free! For those that haven't gone totally meat and dairy free, there are still plenty of other healthy christmas treats to enjoy. In addition to the dishes mentioned, here are some additional holiday dishes with a vegan twist.
For Christmas Why Not Try:
Classic Shepherd's Pie—except with a vegan twist. Instead of meat, you can make it with mushrooms, carrots, butternut squash, and leeks, and top it with potatoes (crispy or mashed).
Vegan Wellington—this secretly vegan Wellington is made with portobello mushrooms instead of beef. The mushroom filling is enhanced with spinach, onions, thyme, and mustard for tons of flavor. If you are looking for a classic vegan Christmas recipe, this is it!
Lasagna—hearty, mouth-watering lasagna that's layered with vegetables, mushrooms, and tomato sauce. You can also add a layer of hummus for extra tastiness.
Portobello Pot Roast—this delicious pot roast is made with portobello mushrooms, caramelized onions, potatoes, carrots, and an aromatic broth.
Vegan Pancakes—made with coconut oil and almond milk, these vegan pancakes make the best Christmas breakfast dish everyone will love.
Vegan Donuts—these donuts are a fan favorite, vegan or not. The dough is made with almond milk and the donuts are tossed in a cinnamon-sugar mix for a perfect Christmas touch.
Vegan Chocolate Chip Cookies—these chocolate chip cookies are enhanced with grape seed oil and dark chocolate chips for amazing flavor.
Vegan Eggnog—an eggnog made with coconut milk, cashews, dates, and flavored with nutmeg, cinnamon, and maple syrup. To make it taste even better, you could also add some cinnamon whiskey in it! Yum!
Pear Upside Down Cake—another vegan dessert that is perfect for Christmas, with rich spices that enhance its flavor.
For Thanksgiving:
Vegan Pumpkin Pie—this pumpkin pie is made with a pecan and oats crust, and the pumpkin filling is made with coconut milk. Top it with coconut cream for an intriguing flavor profile.
Cauliflower Stuffing—this dish is made with a variety of vegetables including onions, carrots, celery, cauliflowers, mushrooms, and flavored with vegetable broth.
Vegan Cheesecake—the base is made with oats and almonds along with almond butter. The cheesecake filling is made with coconut milk and cashews that's thickened with coconut oil and vegan cream cheese. Top it with frozen or fresh raspberries according to your preference.
Thanksgiving Cabbage—this dish includes a whole roasted cabbage head, topped with a rich mushroom-based gravy and flavored with vegetable broth and vegetables.
Tofurkey—a meat-alternative, this dish is made from a blend of wheat protein and organic tofu. Though it sounds a bit oddball, it actually makes an ideal vegan Thanksgiving dish!
No matter what you make for your vegan friends and family, as long as it's made with lots of love and sans the animal products, you'll be just fine, we have faith!
We aim to provide you with the most honest and credible information possible. This article was reviewed for accuracy by The Honest Team and was written based on trusted sources that are linked at the bottom of the article.
blog_review_statement