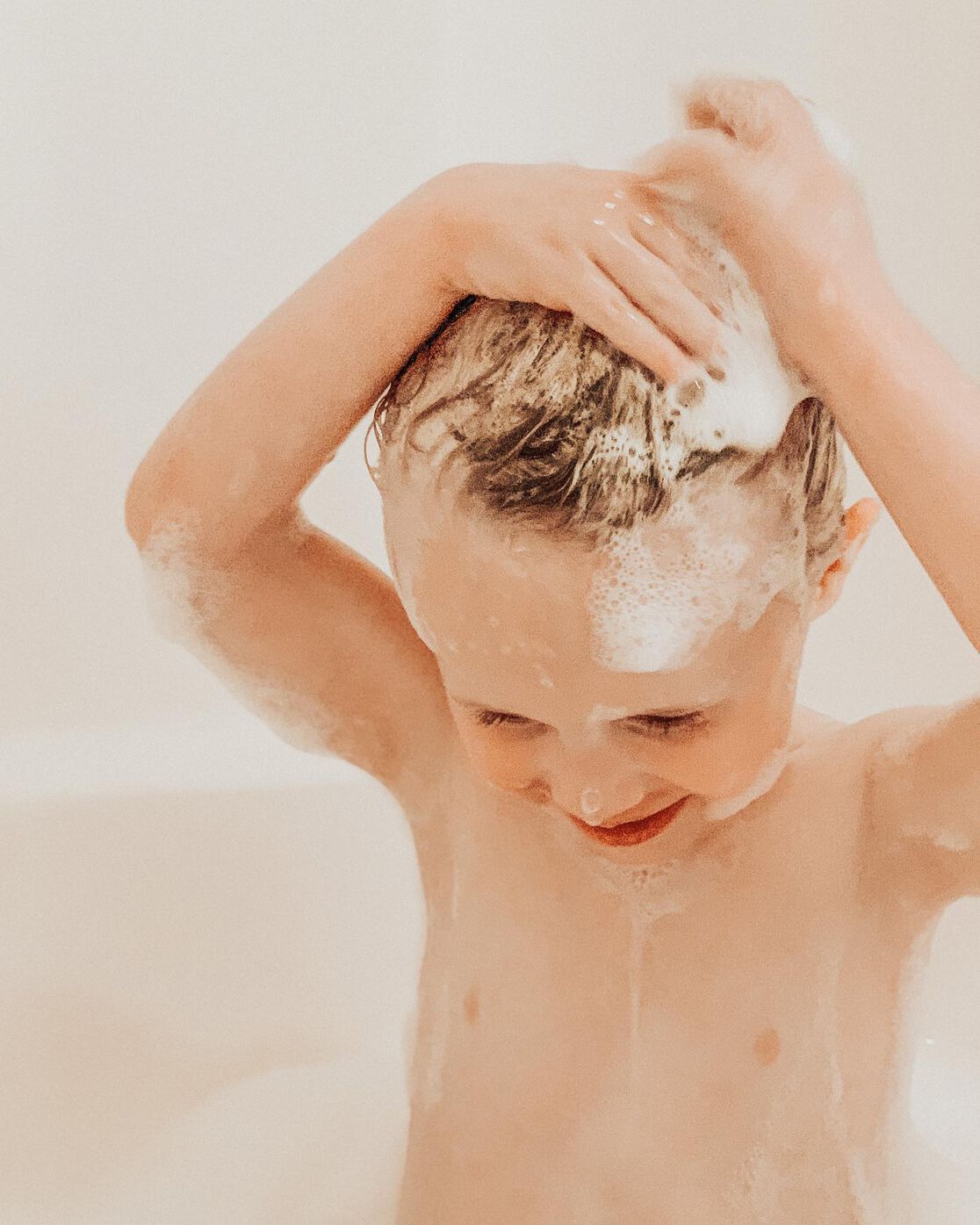 Image shared by @mrsautumnholland
Hair should be an expression of your personal style. Of course, expressing yourself is more fun when you and your hair are on the same page.
Your natural hair doesn't have to be your enemy; you just have to know what it wants. If your hair could talk, these are the main things it would tell you to include in your hair care routine:
Keep it moisturized
Style with care
Use clean products
Be proactive
Now, let's get into the hair care tips that can make every day a good hair day!
Never Let Your Strands Go Thirsty
All hair needs proper moisture to prevent dryness, breakage, and split ends. You can fight dryness with these tips:
Shampoo less frequently – The first step to having a good hair day is clean hair. However, you don't want to over-cleanse. Shampooing too often can strip your scalp of its protective oils. These oils help keep your hair shiny and moisturized.
If you're dealing with dry hair and you wash your hair daily, try seeing how long you can go between washes. Can you wash every other day instead? No matter how often you wash your hair, the next tip is just as important.
Condition after shampooing – Shampoo alone isn't enough for healthy hair. Conditioner replaces some of the moisture you stripped from your hair while shampooing. It's also formulated to smooth your hair follicle and prevent frizz.
Use a leave-in conditioner – Leave-in conditioner is very similar to regular rinse-out conditioner except, of course, you don't rinse it out. Along with helping your hair retain moisture and combating frizz, leave-in conditioners are lightweight, so your hair shaft absorbs them better. They also provide some slip, which makes your hair easier to detangle.
Curly and coily hair types tend to be drier. If this is your hair, you may benefit from using a moisturizer or curl cream on top of your detangling leave-in. Check out our article on tips on how to untangle matted hair.
Style Your Hair with Care
Proper hair care doesn't stop in the shower. It's important to handle your hair lovingly, whether you're in the bathroom or out in the world. Here's how:
Straight and Wavy Hair
For straight and wavy hair types, these tips can maximize your styles:
Add some volume – Think about the last time you had a good hair day. Was it full and majestic? That's likely because you had volume in all the right places. To add volume to your hair, focus on the roots. Try lifting your roots with your fingers as you blow-dry, letting your hair air-dry in a microfiber hair turban, or teasing with a comb.
You'll get the most volume from roots that are clean (or dry shampooed, if we're being honest). Roots that are weighed down with oil or product will be harder to lift.
Cut back on heat – It's easy for heat styling to become second-nature, especially using a blow dryer and other heat styling tools. However, heat can make your hair dry and brittle over time. Now, maybe 100% air-drying is asking too much. How about 30%? 50%? Try letting the ends air-dry, then blow-dry the roots. Instead of adding heat to style your hair, style it with our headbands for women.
At any rate, if you're going to heat style—blow-dry, straighten, or curl— you can help protect your hair with heat protectant sprays and serums. These serums can also provide some shine.
Curly and Coily Hair
Try these tips for healthy, bouncy curls and coils:
Shampoo more often – If you have curly hair, you've probably gotten the memo about shampooing less often. Shampooing every 3-7 days is normal for this hair type because curly hair tends to be drier than straight hair. However, look out for these signs that you may not be shampooing enough:
Your products aren't working the way they used to.
Your hair looks dull.
Your curls aren't as bouncy as usual.
Your hair feels waxy or coated.
Your scalp is itchy.
If you are experiencing these issues, it could mean that your hair needs a good cleanse. You could either shampoo more frequently or be sure to use a clarifying shampoo regularly (once a month should do the job).
Go easy on the product – When your hair is curly, you might be so worried about dryness and frizz that you pack on the curl creams every chance you get. However, reapplying products every day takes time and can make your curls go limp. Simply adding water or a lightweight leave-in can reactivate the products you already have in your hair while keeping your curls light and bouncy.
Arm Yourself with the Right Products
Knowing how to take care of hair includes being knowledgeable about what's in your hair care products. Do you know the ingredients to avoid in shampoo? The results you get from good hair care can be enhanced by the benefits of clean, safe ingredients. Here are some ingredients that we use in our shampoo and conditioner and why they are beneficial:
Be Proactive
Some of the best hair days begin the night before. Here are a few ways that being proactive can lead to good hair days every day:
Sleep on a silk or satin pillowcase. Cotton's roughness can lead to breakages and fray out your hair.
Get a trim every 3-4 months to keep split ends from traveling up the strand.
For More Good Hair Days, Trust Honest Company
A good hair day is when your hair looks its best. Your best hair days happen when your hair looks good, and you feel good about your hair care products. Enter Honest®. Our goal is to help you discover your best hair days yet thanks to our hair-loving formulas made without harsh chemicals, parabens, or silicone. It's nourishing hair care products made honestly—start today at Honest Company!
Sources:
Good Housekeeping. 12 Things Women with Great Hair Do Every Day. https://www.goodhousekeeping.com/beauty/hair/a34090/best-beautiful-hair-tips/
Journal of Cosmetic Science. Effect of Mineral Oil, Sunflower Oil, and Coconut Oil on Prevention of Hair Damage. https://pubmed.ncbi.nlm.nih.gov/12715094/
Indian Journal of Dermatology. Aloe Vera: A Short Review. https://www.e-ijd.org/article.asp?issn=0019-5154;year=2008;volume=53;issue=4;spage=163;epage=166;aulast=Surjushe
Brazilian Journal of Microbiology. Isolation, Purification and Evaluation of Antibacterial Agents from Aloe vera. https://www.ncbi.nlm.nih.gov/pmc/articles/PMC3768575/
We aim to provide you with the most honest and credible information possible. This article was reviewed for accuracy by The Honest Team and was written based on trusted sources that are linked at the bottom of the article.
blog_review_statement