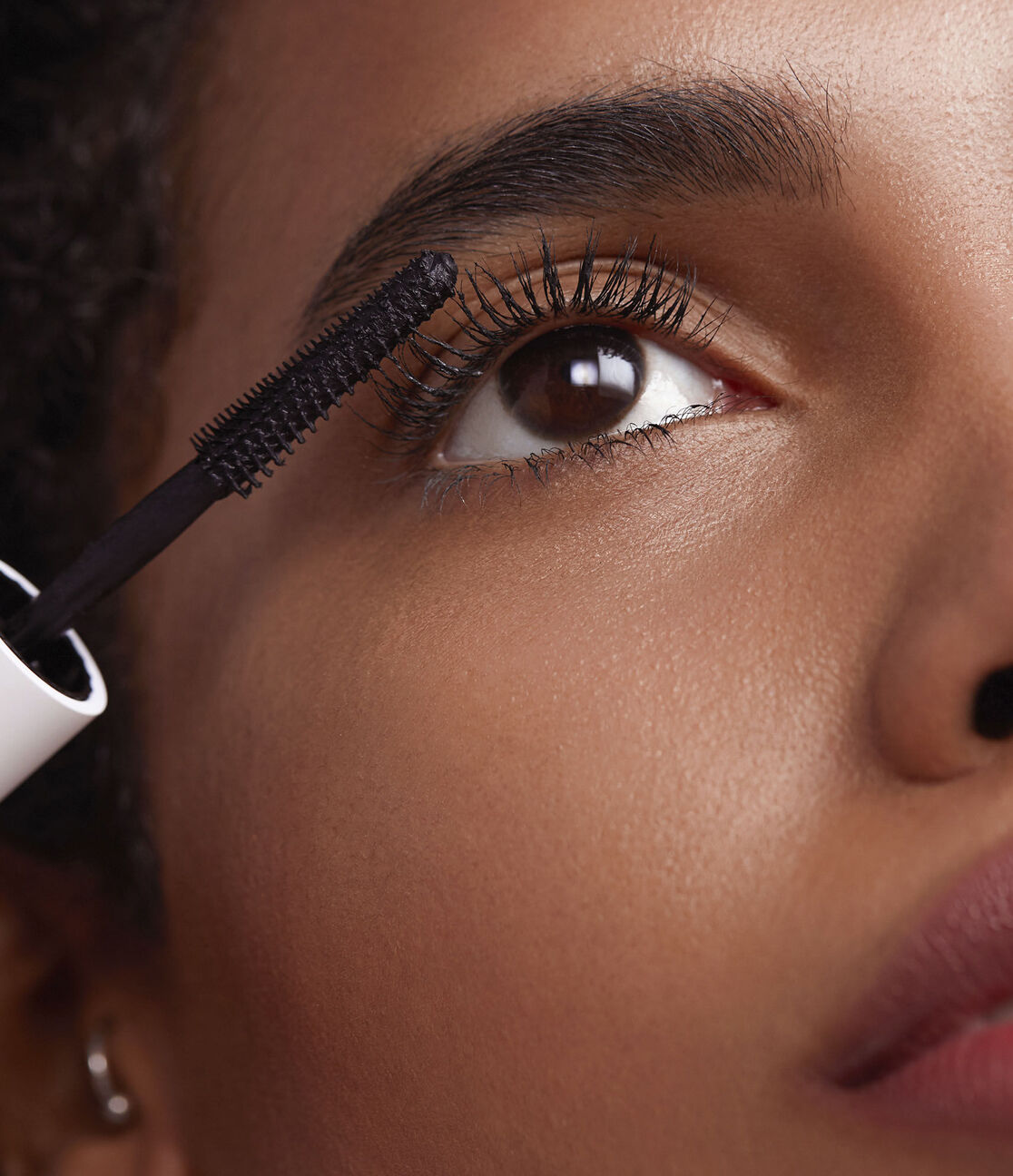 If you could marry a make-up essential, you'd say "I do" to mascara. It's your loyal partner that gives you the pick-me-up you need (especially on those low-effort days), elongating your lashes and brightening up tired eyes like no other cosmetic can.
Even the most supportive cosmetic companion, however, isn't free from flaws. Clumpy lashes and obnoxious smudges aren't enough to break your heart—but they can take you from blissful to bothered with the swipe of a brush.
Luckily, we have the tips you need for flawless mascara application, whether you are topping off your smokey eye makeup look or no-makeup makeup look. Follow this guide to get the most out of your mascara so that you can stay starry-eyed from morning to night.
Tip #1: Choose the Right Type of Mascara
The first step to getting your mascara to perform the way you want is to choose the right kind. Mascara typically comes in three varieties:
Volumizing – Mascara made for volume plumps up your lashes, giving them a full, thick appearance. Sometimes you'll even get a little boost in length with a volumizing mascara because it coats the entire lash which can result in the appearance of fuller lashes.
Curling – If your natural lashes are flat and lifeless, a curling mascara can help give them a lift—literally. Your lashes will receive a healthy curl and boost in appearance when you apply curling mascara.
Lengthening – If you're wondering how to apply mascara for length, then you'll need a lengthening mascara. By coating the entire lash from base to tip, this mascara variety creates the illusion of ultra-long lashes.
Pro tip: The actual liquid mascara formula isn't the only thing that distinguishes one mascara from another. It's both the mascara and brush/wand that changes the way the product goes onto your lashes. So, when you buy a specific type of mascara, you're getting a brush designed to enhance your look.
Tip #2: Don't Skip the Curler
Even full lashes can benefit from the lifting/curling impact of an eyelash curler. This tool can help take your lashes from dull to wow in just a few seconds.
One mistake many people make with a lash curler is not leaving it compressed long enough. To get the maximum effect and lashes that won't fall flat, you should leave the eyelash curler on for 8 to 10 seconds.
Tip #3: Maximize the Effect with Primer
Before you apply your mascara, don't forget to use a mascara primer. A primer can have several benefits, including:
Containing conditioning ingredients for ultimate lash health
Separating each individual lash
Giving your lashes a little length
If you don't want to add another product to your eye make-up routine, don't worry. You can save room in your beauty bag when you use a 2-in-1 Mascara and Primer. You'll get the benefits of mascara primer and lengthening mascara in one convenient double-sided tube.
Eyelash primer can go a long way from sealing your mascara to helping with lash fallout. If you want extra smudge-proof lashes, try a light dusting of translucent powder on your eyelid before proceeding with mascara application. This can help absorb the oil on your skin that might cause your mascara to smudge on your lids.
Tip #4: Coat the Upper and Lower Lashes
Everyone has their own technique for how to put on mascara. Some of us like to get really close to the mirror so we can see every detail. Others have done it so many times, they could do it in their sleep. However, if you want to really nail the perfect mascara look, there are a few things you should do:
Gently curl your lashes using an eyelash curler to help lift the lashes
Start with the mascara wand at the base of your top lashes and swipe upward
Roll the wand as you go for even distribution of the product to minimize excess mascara clumping
Make sure you finish all the way through the tip of the lashes
Lightly sweep mascara on the outer lashes to accentuate your eye shape
For the lower lashes, start from the inside near your nose
Gently pull the brush through the lashes with a side-to-side motion
For everyday wear, one coat is usually enough. If you have a long day ahead or you're getting ready for a special occasion, you might want to add a second coat or even a third coat. Just be careful to avoid clumping—more mascara on your lashes means more opportunities for pesky clumps to gather.
Tip #5: Clean up with Cotton Swabs
Even a steady-handed pro might end up with a few small black mascara dots on their upper lids or cheeks. This is an easy problem to solve when you have cotton swabs handy. You can use a cotton swab to gently dab away any leftover spots, leaving you with gorgeous eyelashes and eyes that stand out beautifully. If you need to wipe away any mascara, be sure to use gentle pressure considering the delicate nature of the skin around eyes.
Build Volume For Beautiful Lashes with Honest®
Applying mascara doesn't have to be difficult. Choosing the right brush style for your needs and applying your mascara purposefully are the keys to success.
If you want your love for mascara to grow even more, take a chance on Honest®. Our Extreme Length Mascara + Lash Primer is not only simple to use but it's simply made—not a paraben, paraffin, or silicone in sight.
Get lashes you'll love to show off with Honest®.
We aim to provide you with the most honest and credible information possible. This article was reviewed for accuracy by The Honest Team and was written based on trusted sources that are linked at the bottom of the article.
blog_review_statement