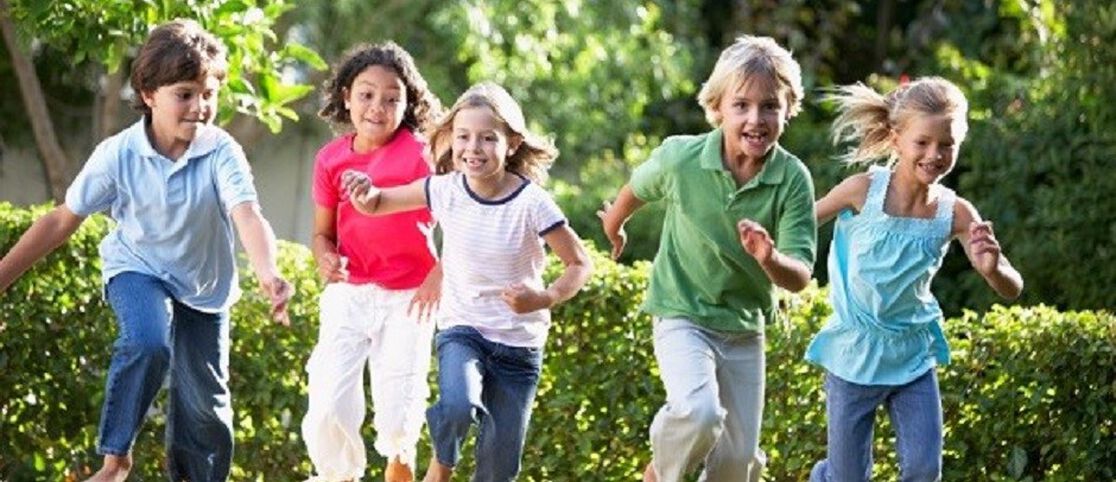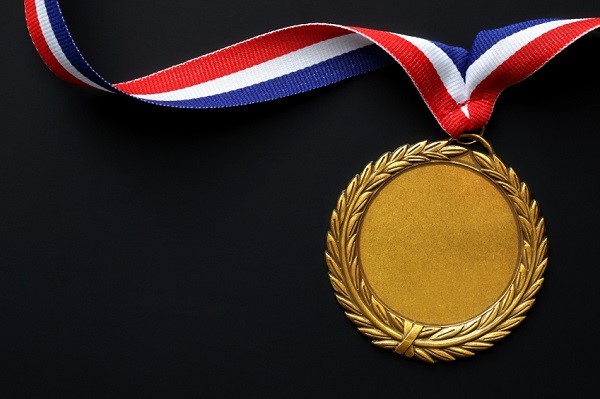 We have yet to meet anyone who doesn't get excited about the Olympics. The feelings of anticipation, hope, and pride that we share when cheering on the athletes really inspire camaraderie and bonding. So with the games in Sochi beginning, it's the perfect time to invite the gang over to watch the events and engage in some healthy competition.
But don't sweat the details! Whether you host an international-themed dinner party or an impromptu game night, there are many easy-to-do ideas for throwing a family friendly Olympics party. We hope you find inspiration below!
Getting In the Spirit
Bring your friends together by sending them a festive e-vite featuring iconic symbols, a gold medal, or a downhill skier — it's fast, free, and eco-friendly. Encourage them to dress in their favorite country's colors; wear red, yellow, green, blue, or black like the Olympic rings; or bundle up in cozy sweaters and scarves because it's the winter games. Then have prizes for the three people wearing the most spirited garb!
Winning Eats
Host an around-the-world potluck. Ask guests to bring a dish inspired by the country of the top competitors expected at Sochi. Here's a little Olympics trivia: Canada brought home the most medals in the 2010 winter games, followed by Germany, USA, Norway, South Korea, and Switzerland. Pair these dishes with beers and wines from similar regions. And set up a hot chocolate bar to keep the little ones warm and happy.
To give you a head start, try out these recipes guaranteed to get a gold medal from your guests:
Borscht with Greek Yogurt
This Russian classic is super healthy and delicious—even people who don't like beets will enjoy this soup! Adapted from The Fig Tree Blog.
Serves 6-10
Ingredients
5-6 organic beets

1 organic yellow onion

1 small container Greek yogurt

Organic dill

1 Tbsp. red wine vinegar

6 cups organic vegetable broth

2 Tbsp. vegetable oil

Sea salt and pepper to taste
Directions
Peel and slice beets. Sprinkle with sea salt and pepper. Roast at 375 degrees for about 40 minutes until you can pierce them with a fork. Cool. Once beets are cool enough to touch, finely chop them. Finely chop one yellow onion, too. Heat oil in saucepan, add onions, cook for about 10 minutes until light brown and slightly caramelized. Add beets, washed dill (leaving some for garnish), and stock. Bring to boil. Cover and cook for 10 minutes. Remove from heat and add vinegar, sea salt, and pepper. Remove dill stems. Serve with Greek yogurt or sour cream and dill for garnish.
Bok Choy Rolls
We took some healthy staples of Chinese cuisine, such as soybeans (edamame), sesame seeds, ginger, and green onions and created a delicious and healthy dip. This nutritious snack is something an Olympic athlete could definitely eat to fuel-up before the games!
Serves 6-8
Ingredients
3 heads organic bok choy

2 cups organic edamame, cooked

1 Tbsp. soy sauce or tamari

1 Tbsp. hot sesame oil

1 Tbsp., roasted sesame seeds

1 tsp. grated ginger

1 clove garlic

½ cup organic green onions, chopped
Directions
Once edamame is cooked, add soybeans and all ingredients to a high-powered blender or food processor. Puree the mixture until it is well blended, like a creamy dip.
Wash and trim organic bok choy leaves. Pat dry if needed. Stuff leaves with a generous spoonful of edamame mixture. Arrange on a serving tray. Enjoy!
Blueberry Mousse with Maple Syrup
When it comes to food, Canada is known for many things including maple syrup and blueberries. This decadent mousse combines both flavors for a winning appeal! Adapted from A Girl Worth Saving.
Serves 4-6
Ingredients
2 large organic bananas

1 Tbsp. pure organic maple syrup (honey or agave can be substituted)

1 tsp. vanilla extract

¼ tsp. sea salt

½ medium avocado

½ cup organic freeze dried blueberries

½ cup melted organic coconut oil

1 cup organic blueberries
Directions
This one's simple: Wash blueberries. Melt coconut oil. Add all ingredients to high-powered blender. Immediately pour into dessert cups and top with blueberries to garnish. Refrigerate for 1 hour. Enjoy!
Golden Games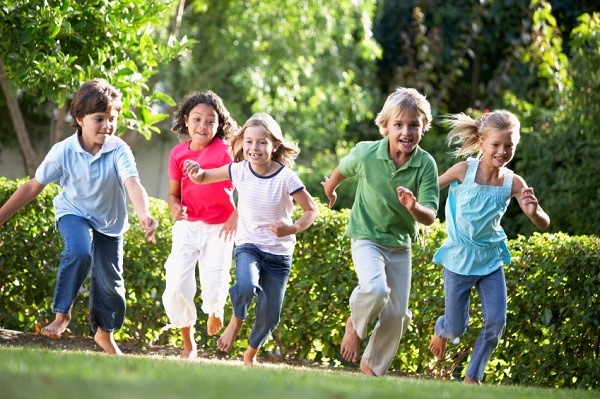 When throwing a sporty party, encourage team spirit and collaboration by breaking guests into teams. Make sure to have different activities for varying skill levels to truly capture the Olympic spirit of your amateur games. Here's how to create your own Olympics:
1. Host a track-and-field event where teams compete in three-legged, potato sack, and wheelbarrow races.
2. Play croquet or up the fun-factor by doing it blindfolded where teammates must guide each other through the course to score points.
3. Don't forget nostalgic games like tug-o-war and basketball's H.O.R.S.E. (just play using an Olympic-themed word).
4. Stage an obstacle course that can be completed relay-style by the entire team.
5. Take advantage of your locale. Snowy outside? Have a snowman building contest.
If the weather's not warm enough for long-term outdoor play, move the games inside. Bust out the board games. Go for the gold in Twister. Or play your hand at:
Creating a ring toss game using paper plates.

Making your own bean bags for a bean bag toss challenge. Using old fabric scraps and rice or beans from your pantry, you can easily create these. To set-up something to toss them into, you can use hula hoops, athletic field paint (for outdoors), or even empty boxes to create obstacles in which to throw the bean bags into, over, or at.

Taking any plastic bottles from your recycling bin and setting them up for a game of hallway bowling.

Using eco-friendly disposable plates and popsicle sticks to create paddles for an indoor game of balloon paddle ball. (ApartmentTherapy has some great indoor game ideas that you could turn into an Olympics-like series of challenges).

Acting out an Olympic-inspired game of charades.

Setting up a crafts station where kids can make their own Olympic torch (using recycled materials, of course) or a chocolate gold medal.
The possibilities are endless!
What do you love most about the Olympics? Tell us about it in the comments. 
We aim to provide you with the most honest and credible information possible. This article was reviewed for accuracy by The Honest Team and was written based on trusted sources that are linked at the bottom of the article.
blog_review_statement