Just like that your baby grew again, and all those cute outfits that you swore fit just yesterday are no longer an option. Seasons change, babies grow, and you can't seem to get the timing right between those two. Isn't that just how it goes? We feel you, mama. So, toss those too-small clothes into the hand-me-down box because we put together a few of our summer baby style faves to help with that emergency shopping spree that's suddenly become essential.
From the cutest sandals and sunglasses (yes, those little eyes need coverage, too!) to swimwear and day-to-post-nap outfits, we've got you covered. Oh, and the perfect diapers prints to go with, of course.
For Seaside Adventures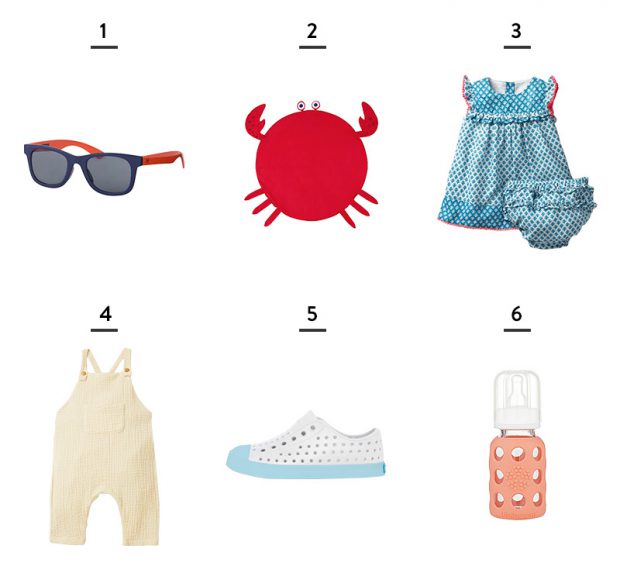 1. Color Block Sunglasses from Janie & Jack
2. Crabby Beach Towel from Pottery Barn Kids
3. Ruffle Print Dress from Boden
5. Blue & White Shoes from Native
6. Easy-Grip Bottle from Buy Buy Baby
For Poolside Playdates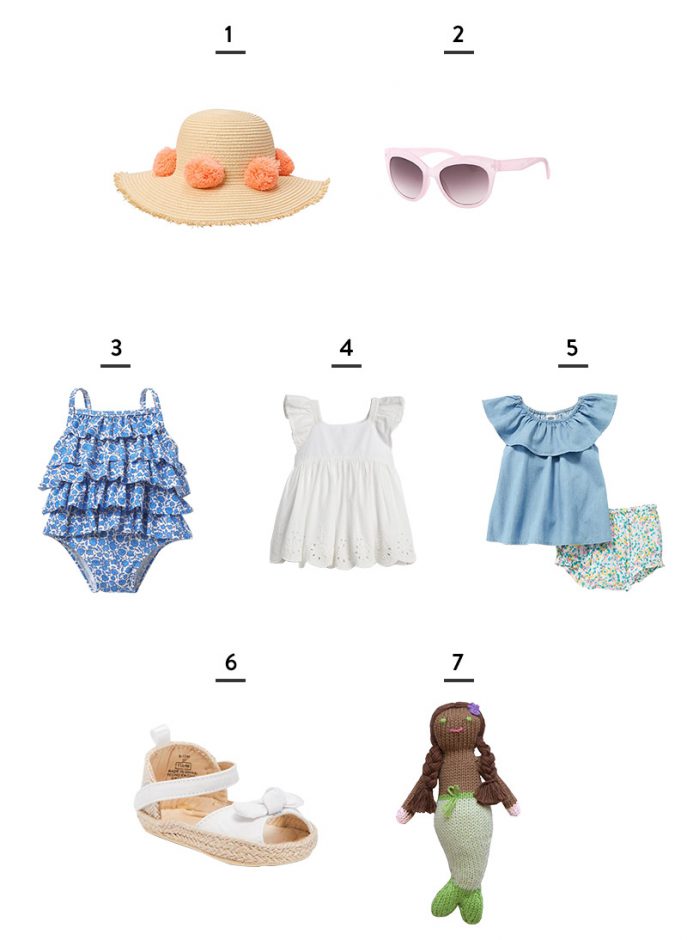 1. Pom Pom Hat from Janie & Jack
2. Pink Shades from Janie & Jack
3. Frilled Swimsuit from Boden
4. Eyelet Flutter Top from Gap
5. Chambray + Floral Set from Old Navy
6. Mermaid Rattle from Piccoliny
For Nautical Afternoons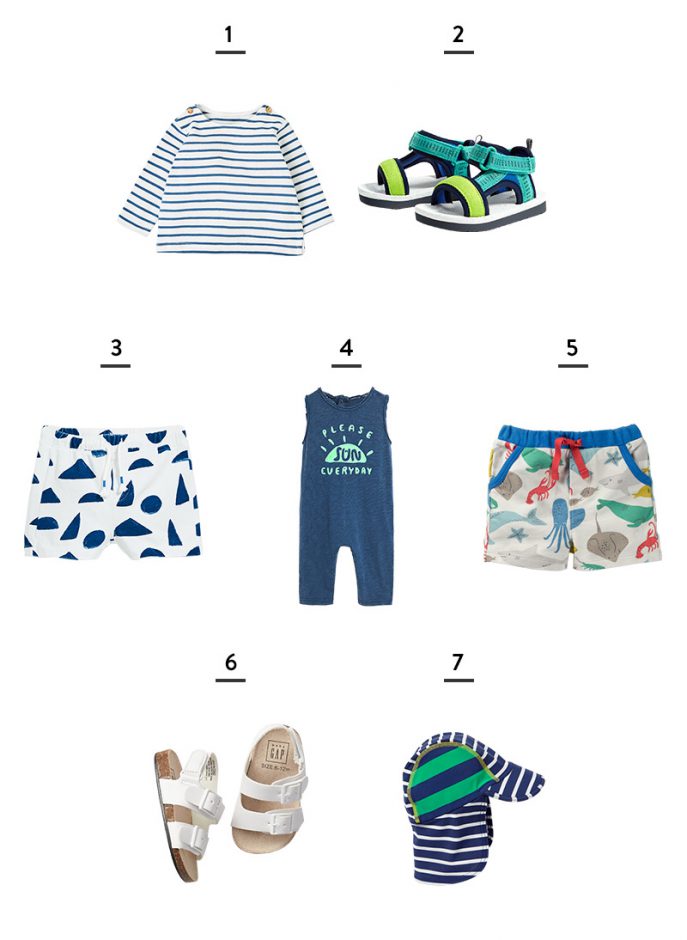 5. Sea Creature Shorts from Boden
Subscriber Exclusive!
Complete every little look with our full Summer Diaper Collection at Honest.com
Available to all starting 6/4/18 Subscribe today