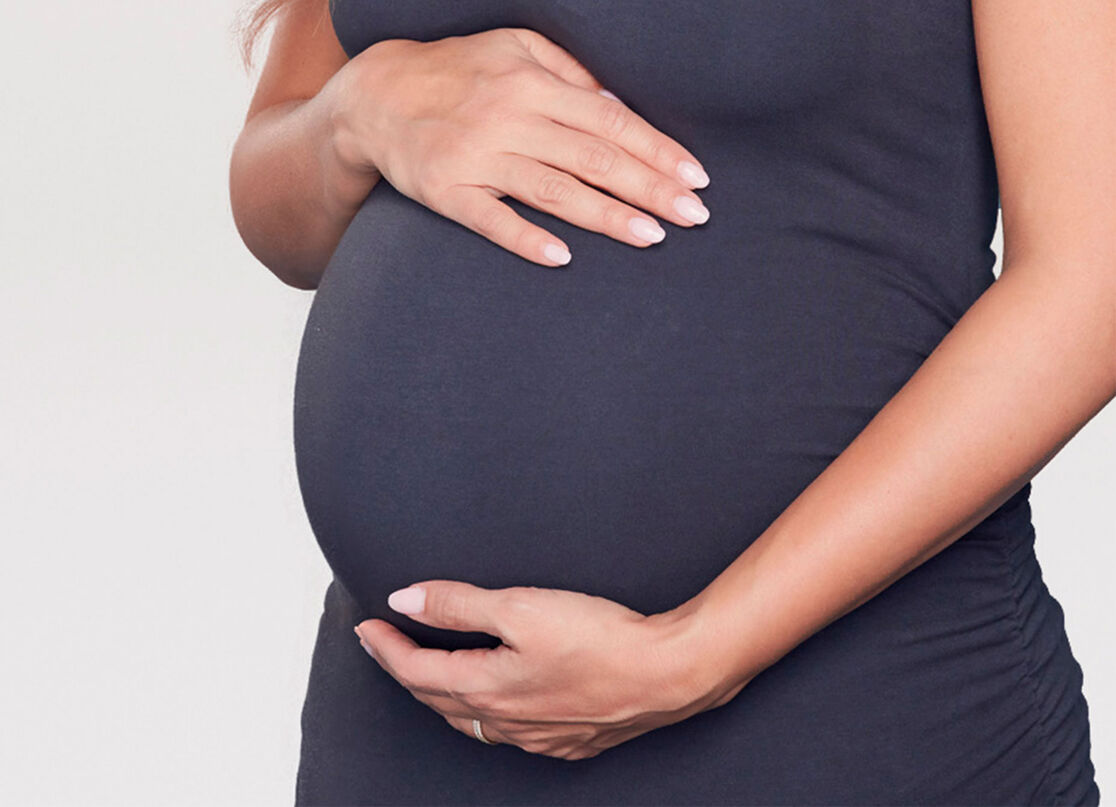 First off, congratulations on your pregnancy! First or fifth babe, this is always the best moment ever and we couldn't be happier for you and your growing fam. One of the most exciting parts about the pregnancy journey is sharing the big news with everyone you love, and there are so many fun ways to do so. Check out our best ideas on how to make your announcement uniquely you.
How to Tell Your Partner
Making a pregnancy announcement to husband, wife, or co-parent is one of the most amazing moments you will experience together. Whether you've been planning for a while or you've just received the most epic surprise, telling them will be a wow moment with even the smallest gesture. Here are some creative ways to share the pregnancy news:
1. Make it The Best Date Ever
Cook (or order) a special dinner and bring out a diaper cake for dessert. You can also go out to dinner and secretly ask the waiter to bring it out.
2. Wrap It in A Gift
There are so many creative ways to incorporate different pregnancy products into the baby reveal. If you find out the big news around a holiday or birthday, wrap a cute diaper up and have them open it. Within the diaper, you can place a binky or baby shoes as a fun way to announce pregnancy. Or slip a customized piece of paper in a fortune cookie to deliver the baby news.
3. Hide The Surprise Around the House
Fill a shelf in the fridge with baby food and ask your partner to grab something out of it for you. Frame a picture of the positive pregnancy test and replace the photo on their nightstand. Replace all the clothes in their top drawer with baby clothes.
4. Add To Your Best Memories
DIY a video or photo album that shows all your favorite moments together. At the end, add a photo of your positive pregnancy test and a note that reveals your due date. This sentimental pregnancy announcement idea is not only a creative way to share the exciting news, but it is also guaranteed to warm your partner's heart.
How to Tell Your Family and Friends
There's nothing better than sharing the news of your new babe with all the people you love. Whether this tight knit network consists of grandma andgrandpa, mom and dad, a younger or older sibling, or close friend, the excitement is unreal and everyone will feel all the love together. Big reveals are certainly on trend right now and we're loving it, but we're also here for a low key moment. Here are fun ways to tell family you're pregnant no matter what your vibe is.
1. If You Want a Big Announcement: Host a Surprise Gender Reveal to Make the Baby Announcement.
Invite your family and friends over for brunch and surprise them with a gender reveal party. Not only will all attendees be surprised with the pregnancy news, they will also learn the baby's gender.
2. If You're a Little More Low Key: Capture the Moment.
Invite all your important people over for dinner. Then, secretly hire a photographer and have them enter the room wearing a sign that says your names and that you're having a baby! That way, everyone will be looking right at the camera to capture their reactions upon hearing the exciting news.
Pregnancy Announcement Wording
Finding out you're pregnant is one of those moments where you have 1000 things to say but you can't find the words. We got you — here's some of the cutest ways to say "We're having a baby!"
"Our family is about to get bigger by two feet." + Post a pic of baby shoes.
Post a pic of your kids and write "Big brother/big sister duties start [due date]."
"The countdown begins. T- 6 months till our greatest adventure begins. We're having a baby!"
"Happiness is on the way! [due date]"
"Growing a new branch on our family tree. I'm expecting a new member of our family."
"Best news ever! A new baby is about to join our family's story."
Good Luck!
Hopefully we inspired some ideas and built up some excitement around telling your family you're pregnant! No matter which route you take, remember to embrace the journey and just have fun. Once you're ready to start shopping, check out our Target baby registry ideas and Amazon baby registry checklist!
We aim to provide you with the most honest and credible information possible. This article was reviewed for accuracy by The Honest Team and was written based on trusted sources that are linked at the bottom of the article.
blog_review_statement