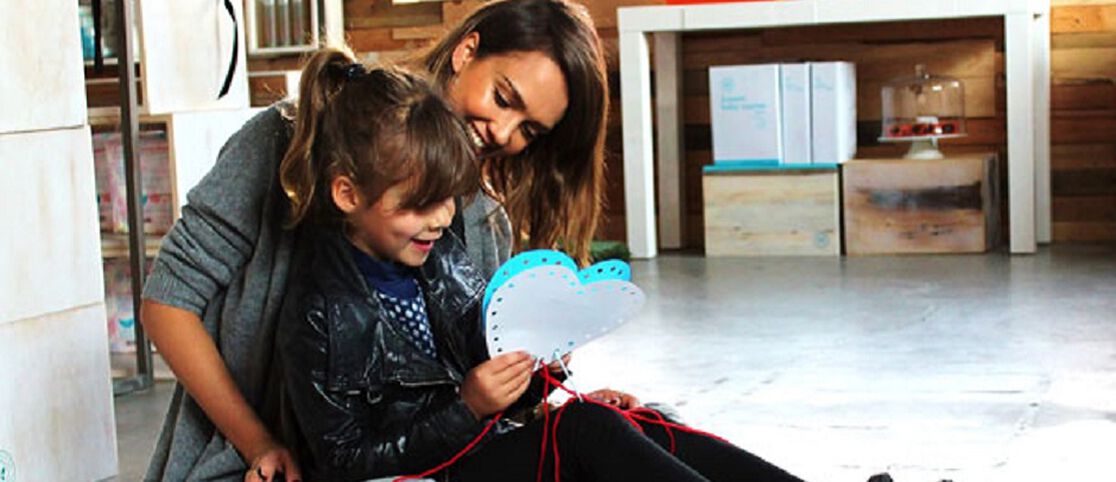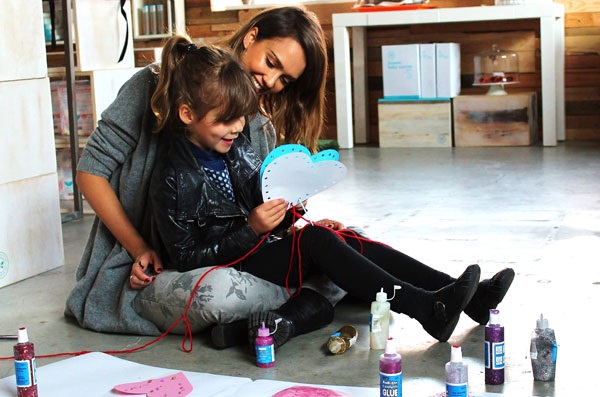 With Valentine's Day less than a week away, here's one more fun and ultra kid-friendly way to share the love this year!
Co-founder Jessica Alba and daughter Honor crafted these handmade DIY Valentines for Honor to give to her teachers and classmates. Honor is in her first year of Kindergarten and absolutely adores school! She loves to share her day-to-day stories with anyone that will listen, but especially with Jessica. To celebrate her first Valentine's Day in big girl school, Jessica wanted to find a fun project that they could do together and that her classmates would also enjoy.
This DIY paper heart is simple for both moms and kids, while also being personal and totally customizable. Honor's school advises against passing out candy to the children, so Jessica and Honor opted to fill the hearts with some of Honor's favorite Honest staples as a fun alternative. Check out the adorable results below!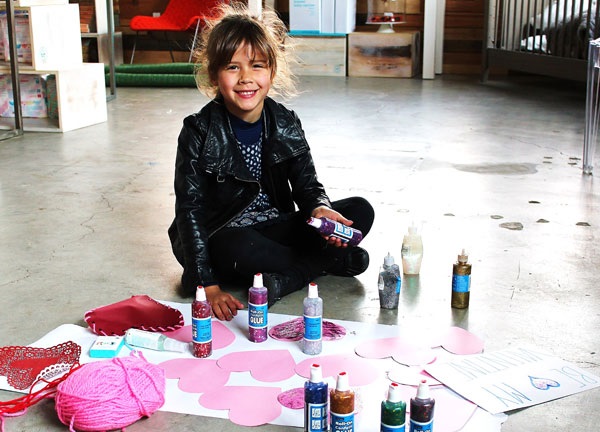 Materials
Construction paper

Yarn

Kid's plastic large-eye needle

Hole punch

Scissors

Honest products (Hand Sanitizer Spray & Lip Balm Trio) or other goodies

Optional decorations: pom-poms, non-toxic finger paint, heart shaped doilies, photographs, feathers, bows, etc.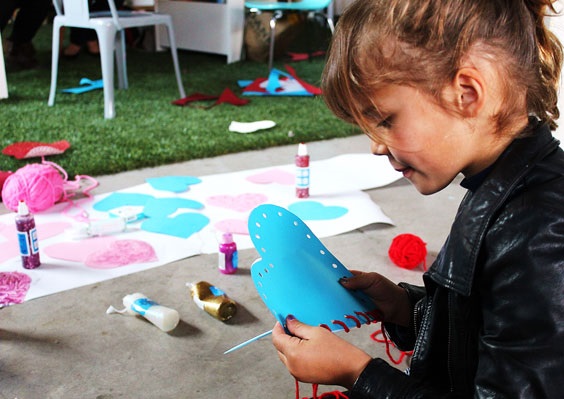 Instructions
1. Cut out two heart-shaped pieces of construction paper. To make sure they are both the same size, it may be easiest to cut one then use it to trace out the second prior to cutting.
2. Hold the two heart pieces back-to-back and use your hole punch to punch around the perimeter. Leave about half an inch of space between the edge of the paper and the hole so that it won't rip when you sew the heart shut.

3. Cut approximately 30-inches of yarn and thread your plastic needle. Tie a knot at the end of the yarn and start sewing the two pieces together, with a looping overcast stitch.
4. Continue sewing around the perimeter, leaving the last 2-3 inches unsewn.
5. Stuff your heart with the contents of your choice (we went with an Honest Hand Sanitizer Spray and a Lip Balm Trio), then sew the remaining section closed. Depending on the look you are going for, you can seal it up with a small knot or by tying a decorative bow.
6. Decorate, decorate, decorate! Let the kids go wild and add their own creative flair to the Valentines. We finished this one by adding a picture of the little artist and having her sign her name. Too cute!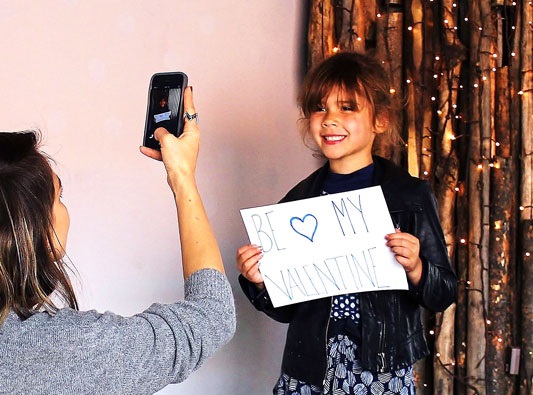 Another fun way to personalize this craft idea is by having the little ones finger paint the construction paper prior to cutting. That way you can make the heart with really unique, customized paper.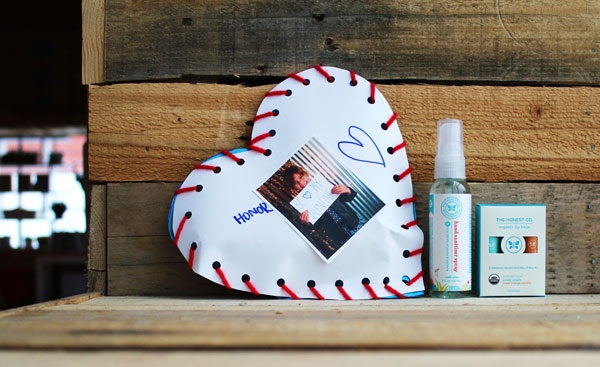 What kinds of Valentines are your kids giving this year? Share your ideas in the comments below!
We aim to provide you with the most honest and credible information possible. This article was reviewed for accuracy by The Honest Team and was written based on trusted sources that are linked at the bottom of the article.
blog_review_statement