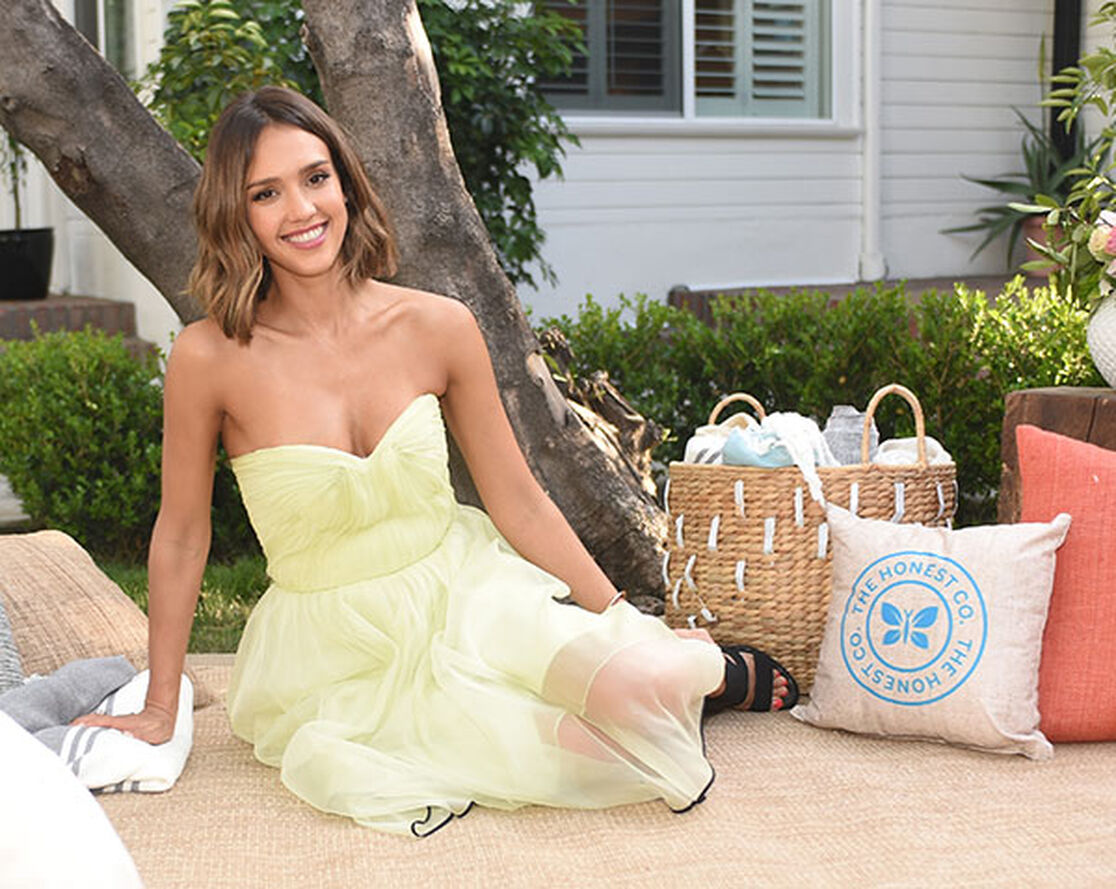 There's a lot of reasons that Honest and Target work so well together: we're both dedicated to delightful design, convenience, and products made passion and purpose. We can hardly believe it's already been a whole year since Honest first partnered with Target and made it even easier to get your favorite products on the fly! Since launching, our offering at Target stores has nearly doubled — so, if you run out of wipes and your bundle isn't shipping for another week, chances are you've got an option within reach. To mark the occasion, friends from both companies gathered for an afternoon of fresh food, mini massages, and a ton of honest fun.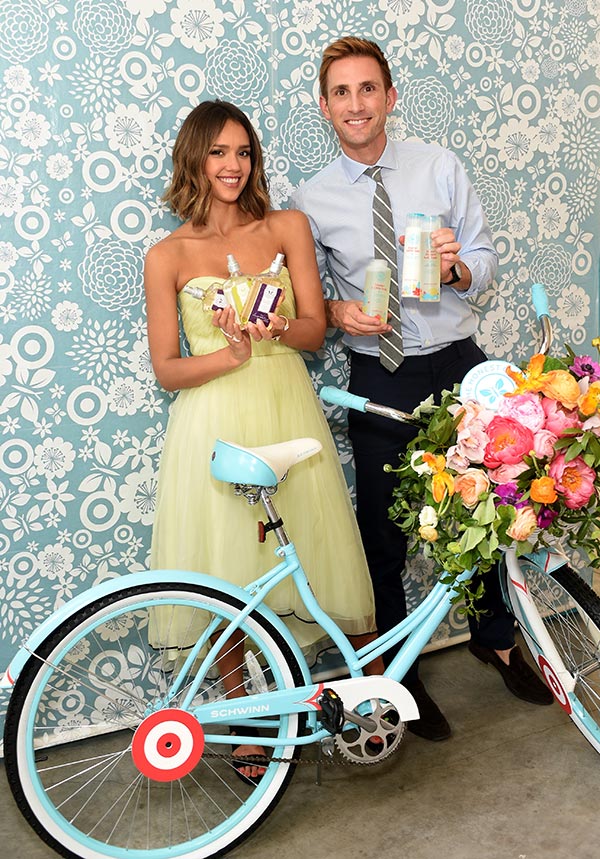 Founders Jessica Alba and Christopher Gavigan joined in for the day's festivities, from hand massages with Honest Body Oil to photo ops with an intricate cut paper wall featuring a custom Honest bicycle. Guests also got to build their own "Spring Cleaning" kits with an assortment of Honest cleaning essentials and custom arrangements of fresh-cut flowers. Because we want everyone to have a clean environment for a safe spring and beyond, we donated non-toxic Honest Cleaning products to families in the Hope Street Family Center Early Head Start Program for every kit created.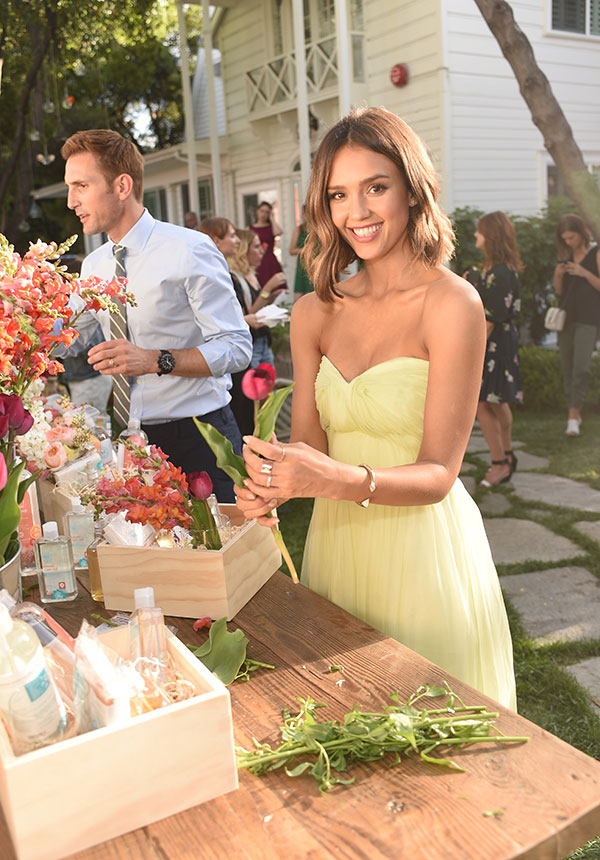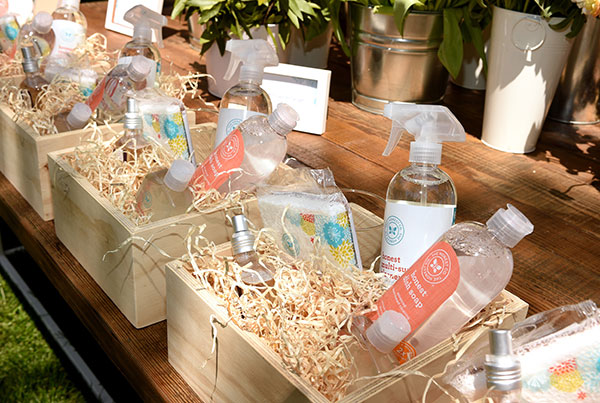 The flowers weren't the only thing that were fresh. We also unveiled our new, winning diaper patterns voted on by our family of Honest Facebook fans! Confetti Hearts and Bow Ties Diapers are exclusive patterns available at Target stores and for a limited time at Honest.com. Get yours before they're gone!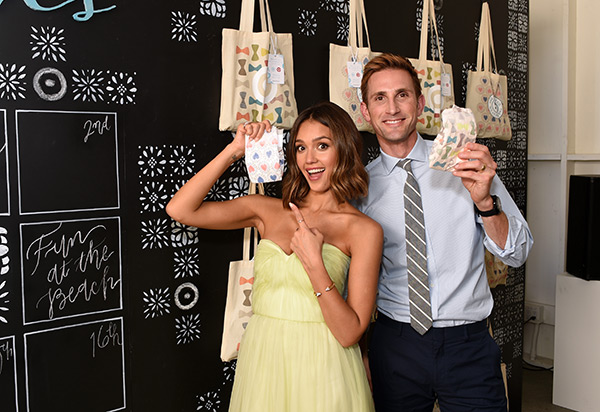 LA culinary stars Heirloom LA catered the event with a fresh, local array of foods, including "ecology bowls" topped with beautiful edible flowers. (If you've ever seen Heirloom LA's beloved Instagram account, we're here to tell you that their creations are just as good as they look!) Get a taste of our Target celebration with one of the night's delicious, nutritious featured recipes, courtesy of Chef Matthew Poley. Enjoy!
BBQ Cauliflower "Steaks" with Candied McGrath Carrot "BBQ Sauce"
Serves 4-6 people, Makes 1 pint // 16 ounces of BBQ Sauce
Cauliflower
Ingredients
1 head Green, Purple, Gold or White Cauliflower
Salt, Pepper & Olive Oil to Taste
Fresh Soft herbs like Mint, Dill, Basil, Marjoram or Parsley
Instructions
With your cutting board and chef's knife, flip the cauliflower upside down and cut directly through the center of the core on the bottom, splitting it into 2 pieces. Then cut each half of the cauliflower into 3 wedges being careful to cut evenly through the core so that the florets remain intact and don't fall off the stalk.

Blanch all 6 pieces in salted boiling water for 45 seconds and lay on paper towel to drain and cool. When cool enough to touch, drizzle with salt, pepper and olive oil and transfer to the grill for the grill marks. Cauliflower chars nicely so I would encourage you to let it get slightly blackened like a steak would. It will add texture and a sweet & bitter flavor that will resemble the char of a real steak.

Once the cauliflower is blackened to your specifications, paint or smear the carrot BBQ sauce and serve garnished with fresh chopped herbs or grilled onions.
Sauce
Ingredients
1 Lb. Organic Carrots, Peeled, sliced into 1/2 inch coins
1 large White Onion, sliced thinly
5 each Garlic Cloves, peeled and sliced
1/2 cup sugar
1 cup White Wine or White Balsamic Vinegar
1 cup water // tomato juice
1 oz or 2 Tablespoons Olive Oil
Salt & Pepper to taste
Instructions
In a mixing bowl combine Onions, Garlic, Sugar, Olive Oil and season with a couple pinches of salt and pepper; toss to combine. Transfer onion mixture to the saucepan and place over high heat. Allow onion mixture to caramelize slightly and become translucent. Add Carrots to saucepan and reduce heat to medium. Cook for 7-10 minutes or until carrots are slightly tender. Add vinegar and water and bring to a simmer, cook for 10 minutes.

Transfer contents of sauce pot to blender by first using the slotted spoon to remove the Carrots, Onions and Garlic, then cover with remaining cooking liquid. Season with Salt and Pepper and blend until smooth. (Caution: blending hot items requires you to cover the blender with a towel as steam can spray out and cause burns or spraying of the contents.) Transfer back to mixing bowl and stir with rubber spatula, mixture should resemble velvety puree and will thicken as it cools.
Honest Tip: Use this sauce anytime you would use BBQ sauce or as an additive to your favorite salad dressings to give them a creamier texture. It also makes a great substitute for ketchup or can be used as a dip for crudité.
Cheers to our first year at Target! We can't wait to see what the future holds for this beautiful friendship.
We aim to provide you with the most honest and credible information possible. This article was reviewed for accuracy by The Honest Team and was written based on trusted sources that are linked at the bottom of the article.
blog_review_statement